In this tutorial, we'll walk you through the steps to trim your videos using your iPhone 15 & iPhone 15 Pro. Capture and share only the best moments. You can also do this on your iPhone 15 Pro Max as well.
In this era of smartphones, the iPhone 15 and iPhone 15 Pro stand out as exceptional devices equipped with powerful features for both photography and videography. One of the key functionalities that users often overlook is the ability to edit videos directly on the device.
Video trimming is an essential skill for anyone who wants to craft professional-looking videos. Whether it's removing unnecessary footage, focusing on specific highlights, or creating seamless transitions, knowing how to trim videos can make a significant difference in the final result.
Watch this: How To Connect Bluetooth Devices To iPhone 15 & iPhone 15 Pro
Trim Video Using iPhone 15 & iPhone 15 Pro
To begin the trimming process, open the Photos app on your iPhone 15, iPhone 15 Pro or iPhone 15 Pro Max and locate the video you want to edit. Tap on the Edit button at the top of the page and you'll be presented with a range of editing options.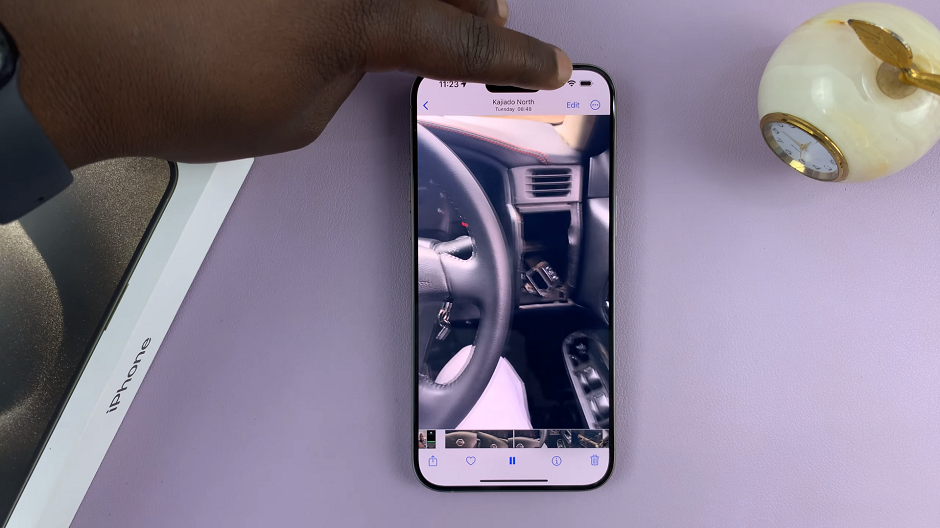 Make sure Video is selected from the range of options in the bottom of the page.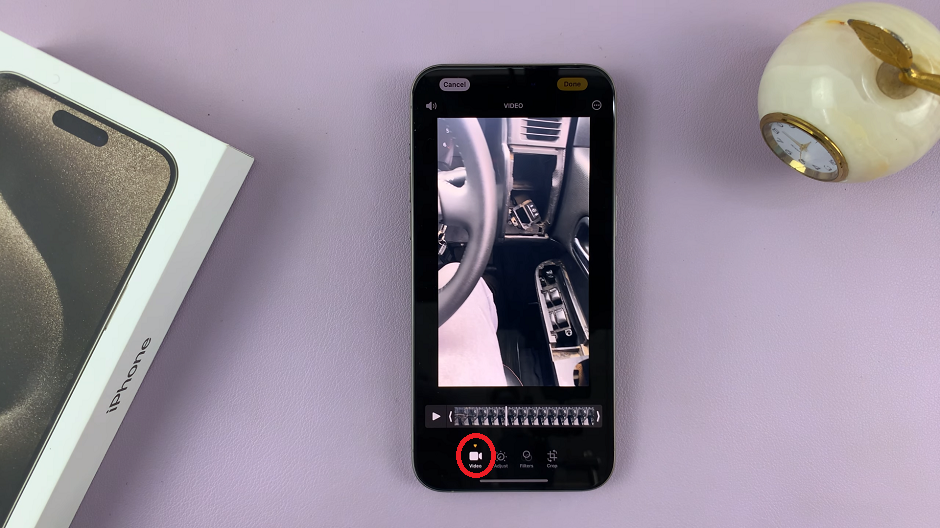 Using the slider, drag the arrows that appear at the beginning and at end of the timeline. This will set the desired start and end points of your video. This allows you to trim away any unwanted footage, ensuring your final video is concise and impactful.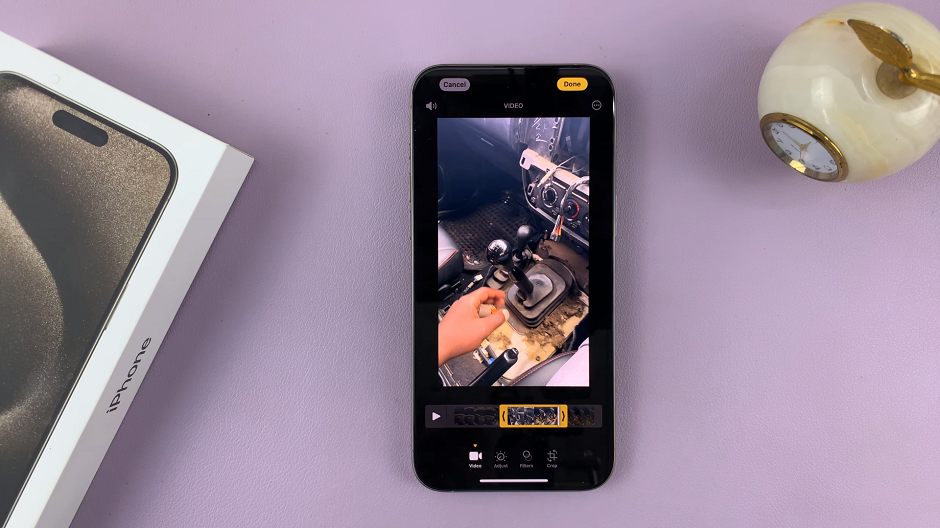 Once you're satisfied with the edit, tap on the Done button in the top-right hand side to save your trimmed video.
You can choose to overwrite the original file by selecting the Save Video option. If you want to save it as a new video, by tapping on Save Video as New Clip.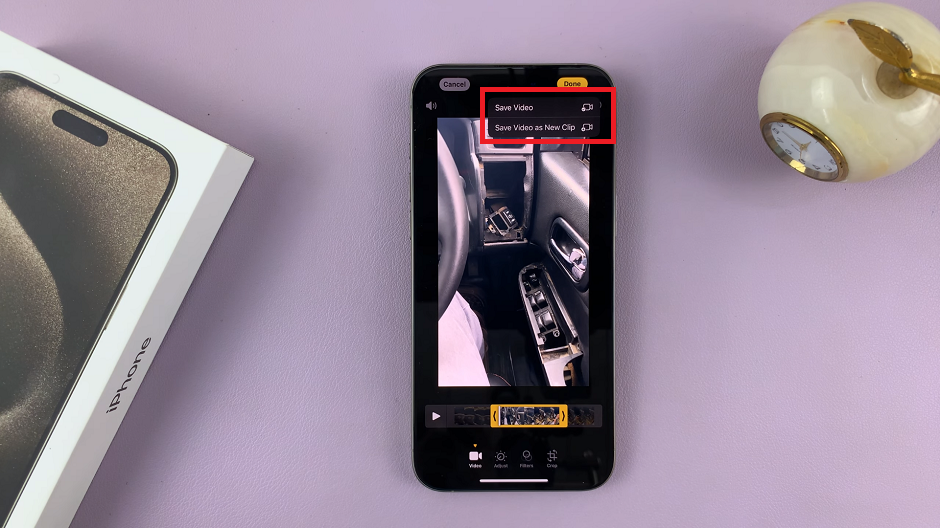 The iPhone 15 or 15 Pro allows you to share your masterpiece directly to social media platforms, messaging apps, or save it to your camera roll for later use. So you can preview the trimmed video via the Photos app. Then choose to share it or use it for the intended purpose.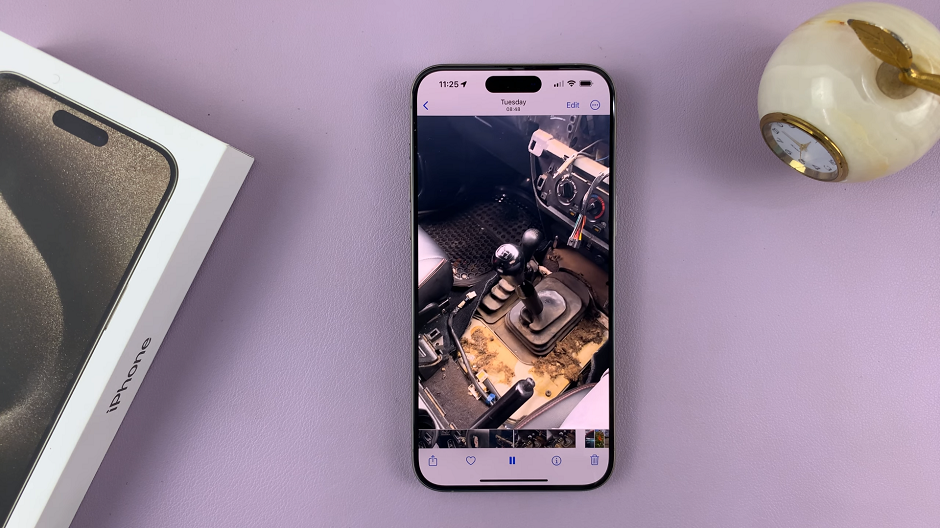 With the iPhone 15 and iPhone 15 Pro, you have a powerful video editing tool right in your pocket. Mastering the art of video trimming can greatly elevate the quality of your videos. Make them more engaging for your audience. So, don't hesitate to dive in and start creating stunning videos today!
Remember, practice makes perfect. The more you experiment with different editing techniques, the more confident and proficient you'll become.
Read on: How To Change Bluetooth Name Of iPhone 15/iPhone 15 Pro