We're learning how to translate emails in Gmail because if you have used your account long enough, you might have received an Email or two that's in a language you don't understand. Before you block the sender, you might want to read the email.
Fortunately, Gmail has a built in translation tool that can translate your emails to almost any language without even needing to leave the Gmail page. How cool is that?
The translations will use Google translate's knowledge base to offer the most accurate and revised translation of your Emails.
How To Translate an Email In Gmail
Open the Email you have received.
Click on the three dot menu in the upper right side of the Email page. Select 'Translate Message'.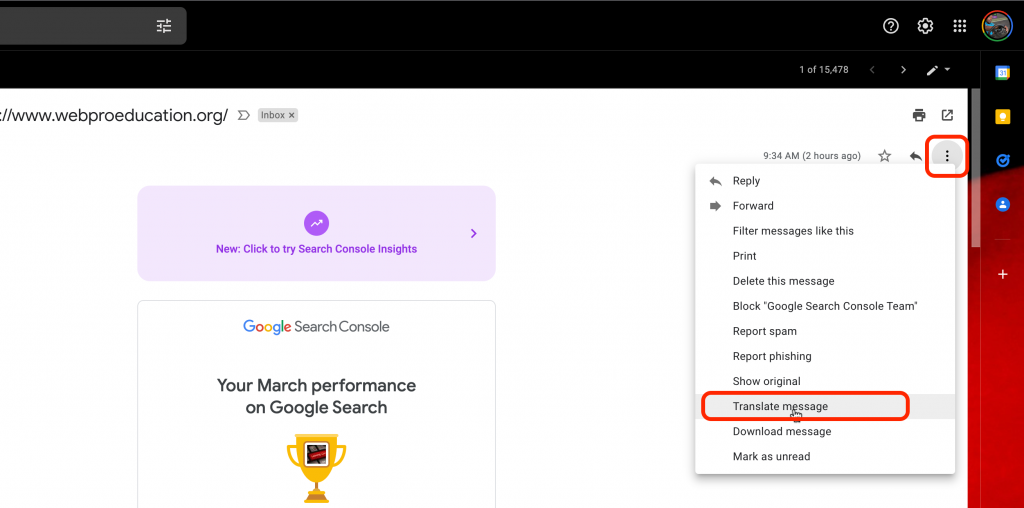 The Email message will be translated to your Gmail account's default language. But you'll also get a Google translate tool at the top of the Email body that you can use to translate the Email to any language you want.

Just click on the drop down arrow and select whatever language you want your Email translated to.
Watch: How To Block emails in Gmail