If you're making the big switch from iOS to Android, then then you are prepares to leave some stuff behind in the Apple ecosystem. Your iPhone contacts list is definitely not one of those things. If you are moving to a new phone, you need to carry your contacts with you.  Even if it means copying them to your new Droid one by one.
Fortunately, it doesn't need to come to that. In this article I'll be sharing with you the easiest way to transfer contacts from iPhone to Android.
Use iCloud:
Launch iCloud on your iPhone and sign in with your Apple ID if you haven't. Open iCloud and back up your contacts. That should take a few minutes. Now find a computer and log in to the iCloud website.  Select all the contacts, click on the options icon and select 'Export via vCard'. This creates a .vcf file containing all your contacts.  Choose where to save the .vcf file.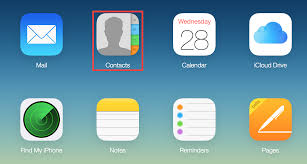 Then you can email yourself the .vcf file and open it in your Android device. Download the file to your device. Then go to the Contacts app on your Android phone and import contacts from the .vcf file. You will have all the contacts in your phone. As a precaution, transfer the contacts to your Google account so that you constantly have a back up of your contacts.
Use Google Drive:
Google drive is Google's cloud storage service. You can use Google drive's back up feature to transfer contacts from your iPhone to your Android device. Install Google drive on your iPhone and sign in with your Google account. If you don't have one, create a Google account first.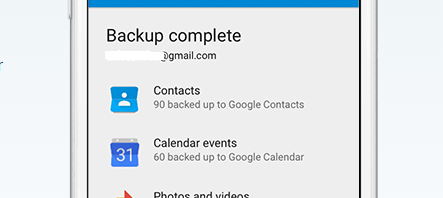 Inside the Google drive app,  go to Menu>Settings>Backup. Then choose the data you want to backup.  Make sure 'Contacts' is selected. The contacts will be saved on Google contacts.
Once that's done,  sign in to your Android device with the same Google account. Launch the contacts app and choose to display contacts from your google account. You'll see all the contacts you had in your iPhone on the Droid.
Use a third party app:
You can also use a third party app to back up contacts from the iPhone to the Android device.  My Contacts Backup is the most effective and hustle free. Install the free app on your iPhone. Then launch it and back up all your contacts. Once the backup (.vcf file) file is created, send it to your own email address.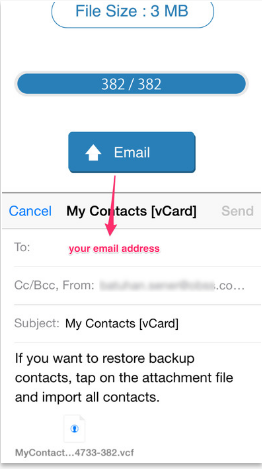 You can now go to your Android device and download the .vcf file.  Then launch the Contacts app and import the .vcf file which contains your contacts.
This app also works when moving contacts from Android to iOS.
Watch: Delete Contacts In iPhone