The Samsung Galaxy S23 is a powerhouse device with an array of features, including a versatile keyboard that supports multiple languages. Whether you're a multilingual communicator or just someone curious about exploring different languages.
The Samsung Galaxy S23 offers a seamless way to switch between languages on its keyboard, ensuring you can effortlessly communicate with friends, family, and colleagues in various languages.
In this article, we'll give you a comprehensive guide on how to switch between languages on the keyboard of your Samsung Galaxy S23.
Also Read: How To Turn Full Screen in Split Screen On & Off On Samsung Galaxy S23
How To Switch Languages On Keyboard Of Samsung Galaxy S23
To begin, open a note or text message. This will launch the keyboard interface. Look for the language icon on the keyboard. It's usually represented by a globe or a language abbreviation. Once you locate the icon, tap on it. As you tap, you'll notice that the space button on the keyboard switches between the languages available on your phone.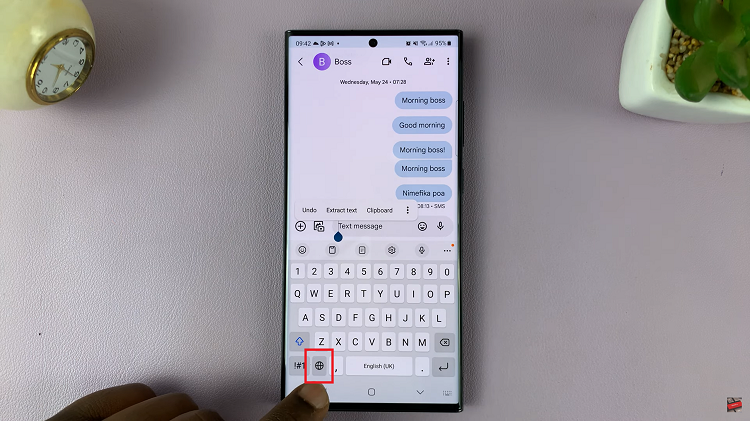 Alternatively, you can long-press on the language icon. This action will bring up a menu displaying all the languages available on your device. From the menu, select the language you would like to use. The keyboard will then seamlessly switch to the chosen language, enabling you to type comfortably.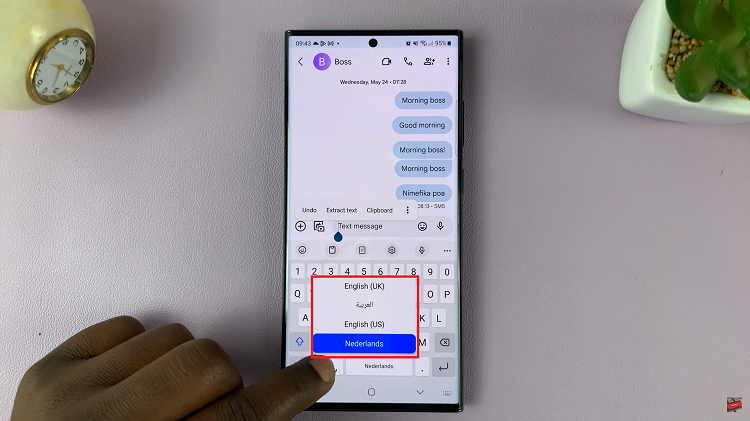 If you can't see the language icon. Locate and open the "Settings" app. Scroll through the settings options and tap on "General Management." Within the General Management menu, find and select "Samsung Keyboard Settings."
In the Samsung Keyboard Settings, you'll see different options related to your keyboard. Tap on "Languages & Types." Look for the "Language Switching Method" option. Tap on it to access the different language switching methods available.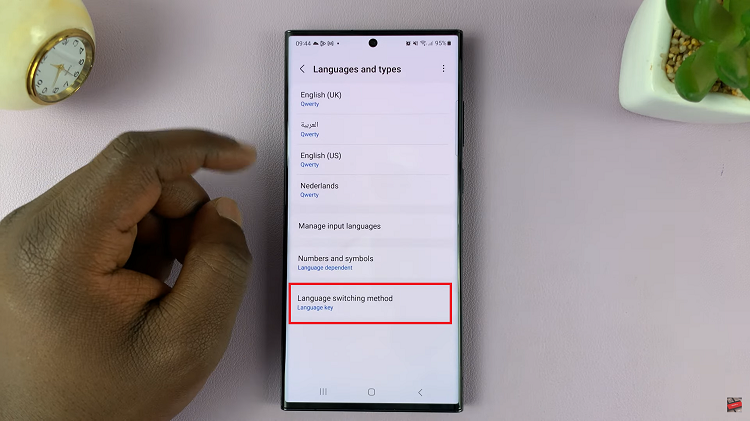 Depending on your preferences, you can choose how you'd like to move between languages on the keyboard. The available options might include using a dedicated key, a swipe gesture, or another method. Select the method that suits you best.
Watch: How To Add Google Password Manager To Home Screen On Samsung Galaxy S23, S23+ and S23 Ultra