If you own a Samsung Galaxy S23, you're already familiar with the cutting-edge technology and user-friendly design that Samsung brings to the table.
The Samsung Galaxy S23 doesn't just stop at providing advanced features; it extends its functionality to simplify our digital routines. One such convenience is the integration of Google Password Manager right onto your home screen.
In this article, we'll give you a comprehensive guide on how to add Google password manager to the home screen on the Samsung Galaxy S23.
Also Read: How To Switch Languages On Keyboard Of Samsung Galaxy S23
How To Add Google Password Manager To Home Screen On Samsung Galaxy S23
Begin by navigating to the "Settings" app, typically represented by a gear icon. Within the Settings menu, scroll down to find the option labeled "General Management." Tap on this option to proceed. Under the General Management section, you'll find a variety of options. Look for "Passwords & Autofill" and tap on it to enter the password management settings.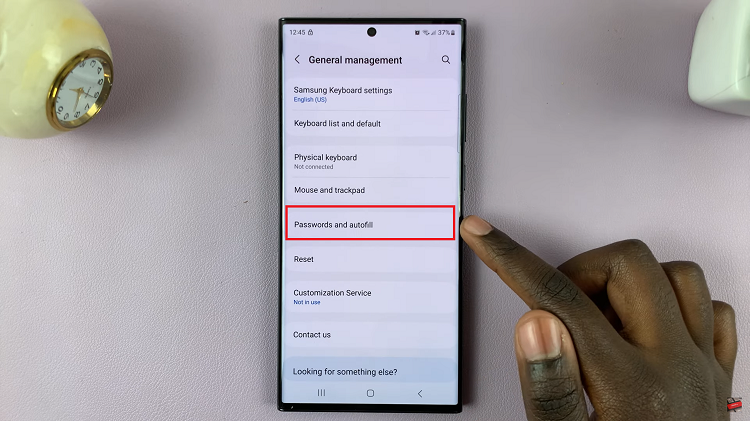 Once you're in the Passwords & Autofill section, locate and tap on the "Google" option. This will lead you to the Google Password Manager settings, where you can configure and manage your saved passwords.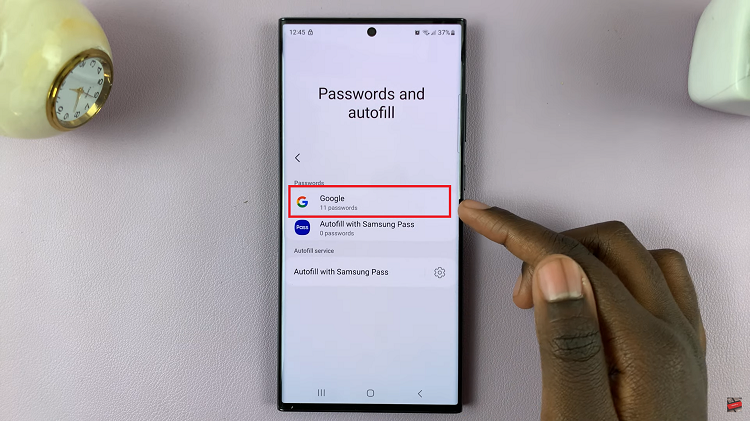 In the Google Password Manager settings, keep an eye out for the "Add Shortcut" option. Upon tapping the "Add Shortcut" option, a confirmation prompt will appear on your screen. This prompt will ask you to confirm the addition of the Password Manager shortcut to your home screen. To finalize the process, tap on the "Add" button.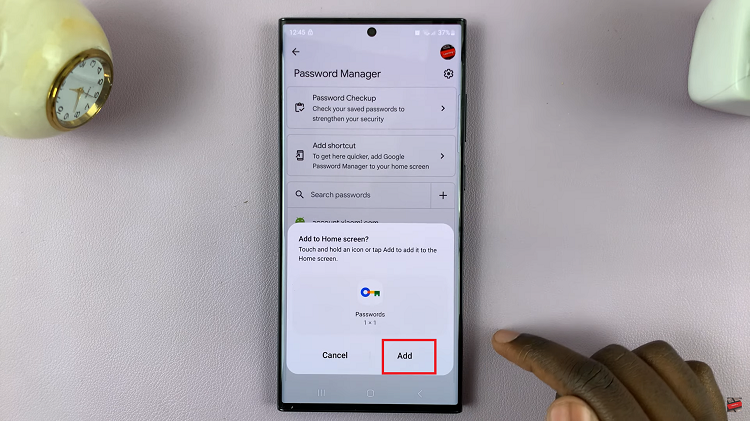 By following these six straightforward steps, you'll successfully integrate the Google Password Manager shortcut onto your Samsung Galaxy S23's home screen. This shortcut will grant you quick access to your saved passwords, making the process of logging into your various online accounts hassle-free and secure.
Watch: How To Change Keyboard Transparency and Size On Samsung Galaxy S23, S23+ and S23 Ultra