Since Facebook and Instagram belong to the same company, they want users to enjoy a friendly and convenient experience between the two applications. They have introduced cross-posting whereby what you post on Instagram will be automatically posted on your Facebook profile.
Some users might find this convenient while others find it annoying. Fortunately, there's an option to disable this feature without unlinking your accounts. The steps provided in the article will guide you on how to stop Instagram stories from posting on Facebook.
Watch: How To Unlike All Liked Posts On Instagram
Stop Instagram Stories From Posting On Facebook
There are a couple of ways you can do this. You can decide to unlink your accounts whereby this will keep the two accounts separate and no updates will be cross-posted. On the other hand, you can disable the option on the Instagram application that enables your posts to be cross-posted. To do this:
First, launch the Instagram application on your device. On the home page, tap on your profile icon located at the bottom right corner of the screen. At this point, tap on the hamburger icon (three lines) at the upper right corner of the screen, then select 'Settings' from the menu that appears.
Next, access Instagram privacy settings by tapping on 'Privacy' and then tap on 'Story'. Afterward, scroll down to the bottom and find 'Share your story to Facebook'. This is the option that allows cross-posting between Instagram and Facebook.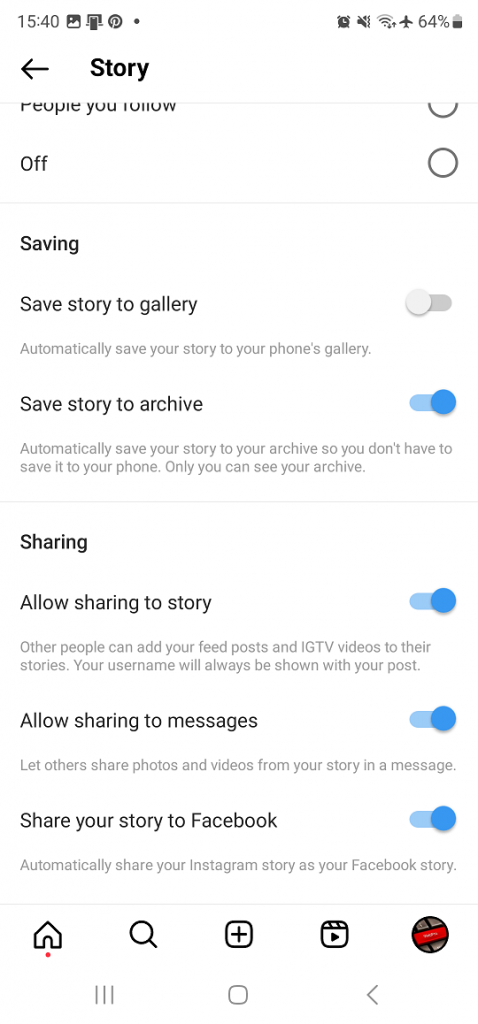 Normally it's enabled by default on the Instagram application. At this point, tap on the slider icon next to it to disable it. Once disabled, the posts will no longer be posted to your Facebook profile. And that's how to go about it. Let us know in the comment section if you have any questions or suggestions. If you found the article helpful, consider sharing it with your friends.