If you're tired of interruptions caused by the Assistive Touch button while using game controllers on your iPhone, this article will guide you through the process of disabling it.
For avid mobile gamers, using game controllers on the iPhone can greatly enhance the gaming experience. However, one common frustration that arises is accidentally triggering the Assistive Touch button during gameplay.
This feature, designed to assist individuals with motor impairments, can disrupt your gaming flow. By following these step-by-step instructions, you'll regain control and enjoy uninterrupted gaming sessions.
Read: How To Mirror (Invert) Selfies On iPhone
Stop Game Controllers From Using Assistive Touch Button
On your iPhone, navigate to the Settings app. Look for the gear-shaped icon on your home screen and tap on it to access the Settings menu.
Scroll down the Settings menu and tap on Accessibility. This section contains various accessibility features and options to customize your device's behavior.
Find and select Touch, then look for the AssistiveTouch option and tap on it.
Within the Assistive Touch settings, scroll down and tap on the toggle button for Use Game Controller. The button should turn grey from green. Your iPhone will now disable the input from your connected game controller.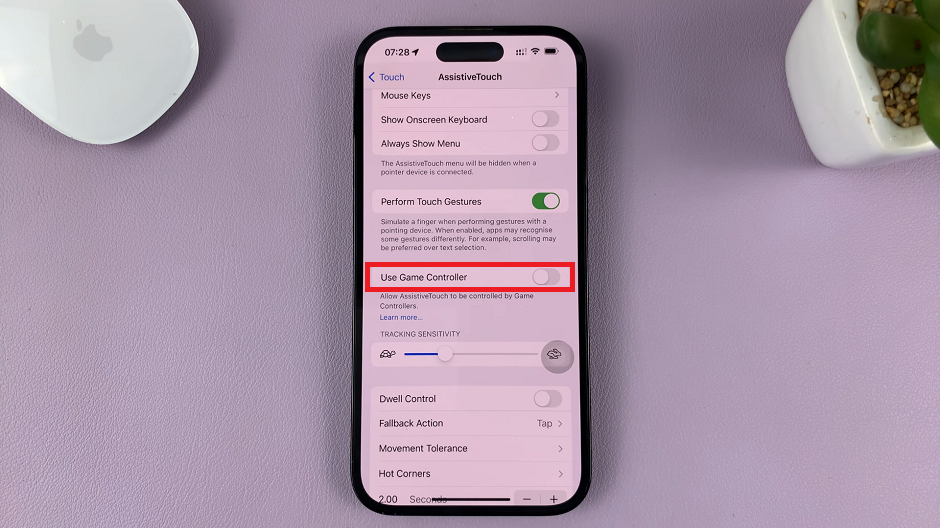 To verify the changes, exit the Settings app by pressing the home button or swiping up from the bottom edge of the screen, depending on your iPhone model.
Launch a game that supports game controllers and connect your controller to the iPhone. Begin playing the game and verify if the Assistive Touch button no longer interferes with your gameplay. You should notice that it remains hidden and doesn't accidentally activate.
Remember, if you ever want to re-enable the Assistive Touch button, simply follow the same steps and toggle the Use Game Controller option back on.
Note: The availability and functionality of certain features may vary based on your iPhone model, iOS version, and game controller compatibility. It's always recommended to refer to Apple's official documentation or support channels for the most up-to-date information.
Watch now: How To Allow Game Controllers To Control Assistive Touch Button On iPhone