Google Pixel tablet users, equipped with the power of Android's versatile operating system, enjoy the convenience of casting their tablet's screen onto TVs, monitors, and other compatible devices. However, just as effortless as it is to initiate casting, knowing how to halt this connection is equally important.
Whether you've concluded your presentation, finished watching a movie, or simply wish to regain the privacy of your tablet's content, understanding the steps to stop casting is essential.
In this article, we'll guide you through step-by-step process on how to stop casting on your Google Pixel tablet.
Also Read: How To Enable & Disable Screen Saver On Google Pixel Tablet
How To Stop Casting On Google Pixel Tablet
If you're casting from a different device, such as a smartphone or laptop, you can stop casting by tapping on the "Disconnect" option within the casting app. This will end the casting session and stop the content from being displayed on the other device.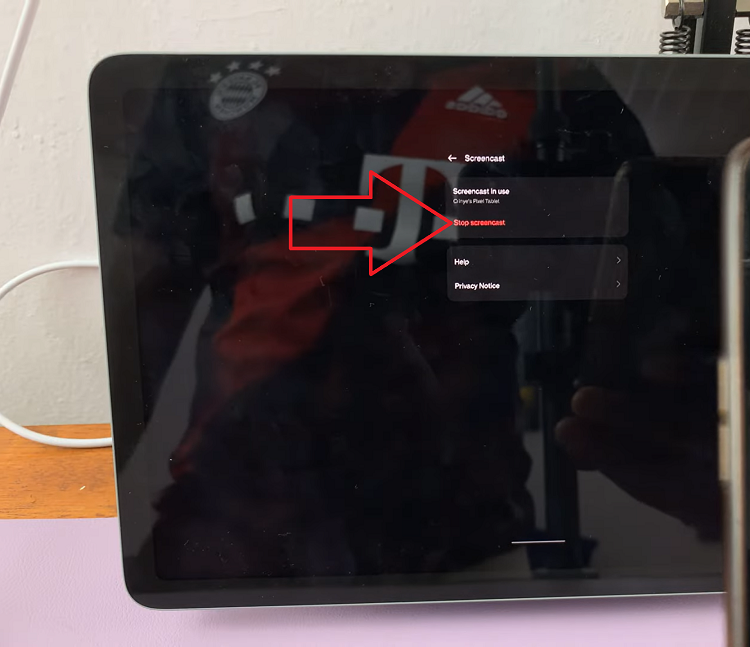 To access quick settings on your Google Pixel tablet, swipe down from the top of the screen to reveal the notification shade. This action will also display various shortcuts and toggles for different functions, including casting.
Among the options in the notification shade, you should see an option labeled "Screen Casting." To stop casting, simply tap on this casting session.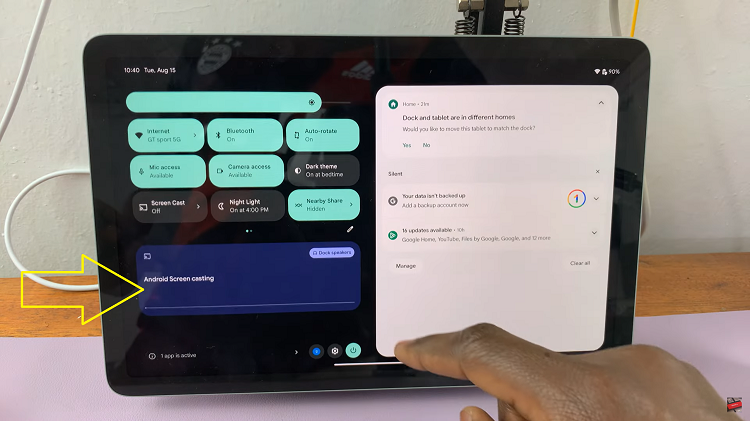 A prompt will appear asking if you want to stop casting. Confirm your choice, and the casting session will be ended. Stopping casting will revert your Google Pixel tablet's display back to its original state.
Watch: How To Enable or Disable 'Let Others Control Your Cast Media' On Google Pixel Tablet