Whether it's for work, entertainment, or staying connected with loved ones, these devices have truly revolutionized the way we live. One of the aspects that enhance both the functionality and aesthetic appeal of a tablet is the screen saver feature.
Screen savers not only protect the screen from potential burn-in issues but also provide an opportunity to infuse a touch of personalization and creativity into the device's display.
In this article, we'll guide you through the process on how to enable and disable the screen saver on your Google Pixel tablet. For the best results, ensure that your Google Pixel tablet is connected to either the dock or a charger. This is especially relevant if you want to set specific conditions for when the screen saver should activate.
Also Read: How To Install VLC Media Player On Google Pixel Tablet
How To Enable & Disable Screen Saver On Google Pixel Tablet
Begin by opening the "Settings" app on your Pixel tablet on the home screen. In the Settings app, you'll find a menu on the left-hand side. Scroll through the options and look for "Hub Mode." Tap on it to access the Hub Mode settings.
Inside the Hub Mode settings, you'll find various customization options. Look for the "Screen Saver" option and tap on it.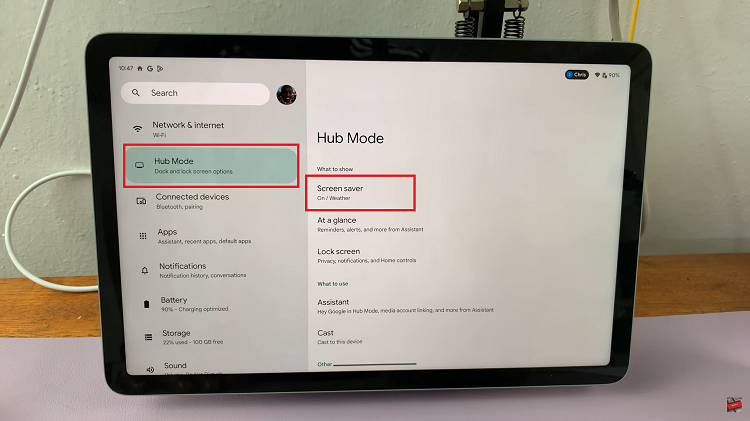 Once you're in the Screen Saver settings, you'll see a toggle switch. To disable the screen saver, simply tap the toggle switch. It will change its color to a dark grey, indicating that the screen saver is now turned off.
If you want to enable the screen saver, tap the toggle switch again. This will change its color to a blue-green shade, indicating that the screen saver is now active.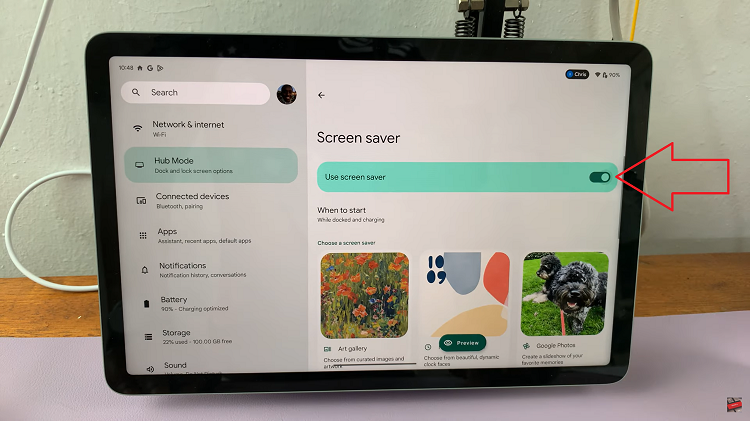 You can take your screen saver customization a step further. Depending on your preferences, you can choose when the screen saver activates. You might want it to come on when your device is docked and charging, or perhaps only when it's charging.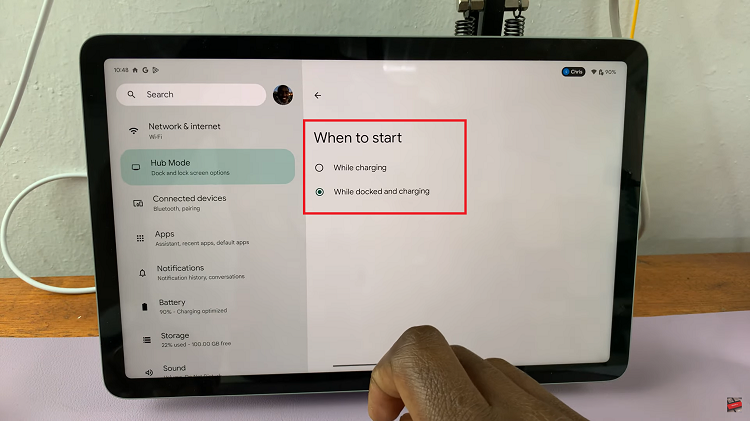 Additionally, you can personalize the appearance of your screen saver. You have the option to choose what type of wallpaper you'd like to display as your screen saver. This could be a selection of your favorite photos, artwork, or even a dynamic slideshow.