The Google Pixel tablet, presents an ideal platform for enjoying various forms of multimedia content. One such standout media player is VLC Media Player.
Renowned for its wide format support, user-friendly interface, and cross-platform compatibility, VLC Media Player is a go-to choice for individuals seeking a seamless media playback experience.
In this article, we'll guide you through the process on how to install VLC media player on your Google Pixel tablet.
Also Read: How To Add Another Google Account To Google Pixel Tablet
How To Install VLC Media Player On Google Pixel Tablet
To get started, locate the Google Play Store app among your applications. Once inside the Google Play Store, you'll find a search bar at the top of the screen. Tap on it to activate the search function. Type "VLC Media Player" into the search bar and press enter or tap the search icon.
Among the search results, you should see "VLC For Android" listed. Tap on the VLC Media Player listing to access the app's page.
Look for the "Install" button and tap on it. After tapping Install, it will begin downloading and installing VLC Media Player. The installation process should only take a few moments, depending on your internet connection speed.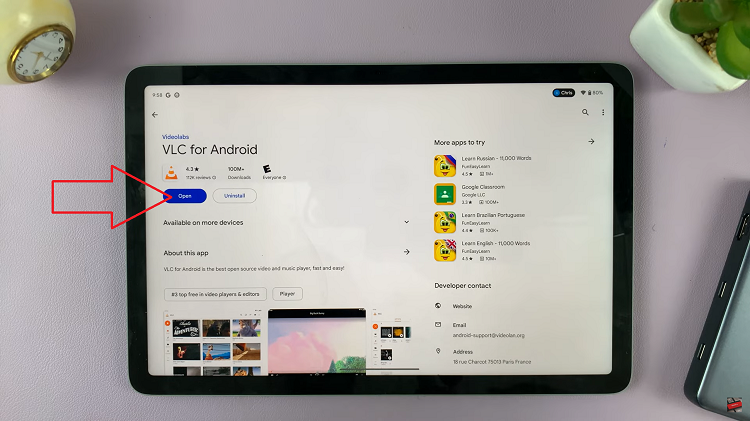 Once the installation is complete, you'll see an "Open" button replace the "Install" button on the app's page in the Google Play Store. You can also find the VLC Media Player icon in your list of applications or on your home screen. Tap on the icon to launch the app.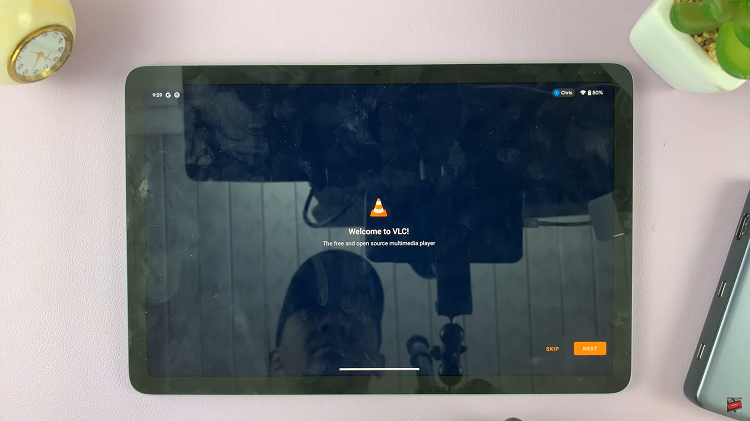 Upon launching VLC Media Player for the first time, you might be presented with initial setup options or on-screen instructions. Follow these prompts to configure the app according to your preferences.
Watch: How To Enable or Disable Screen Saver On Google Pixel Tablet