If you're an iPhone user who loves capturing videos, you may often find the need to split a long video into multiple smaller clips. Splitting video clips allows you to extract specific segments, remove unwanted portions, or create separate clips for different purposes.
Fortunately, Apple's iOS provides a built-in video editing feature that enables you to split video clips directly on your iPhone.
In this article, we will guide you through the step-by-step process of splitting video clips on your iPhone, empowering you to create precise and organised video content.
Also Read: How To Trim Video On iPhone
How To Split Video Clips On iPhone
First, open the "Photos" app on your iPhone and tap on the video you wish to edit. Next, tap on "Edit" at the top right corner of the screen.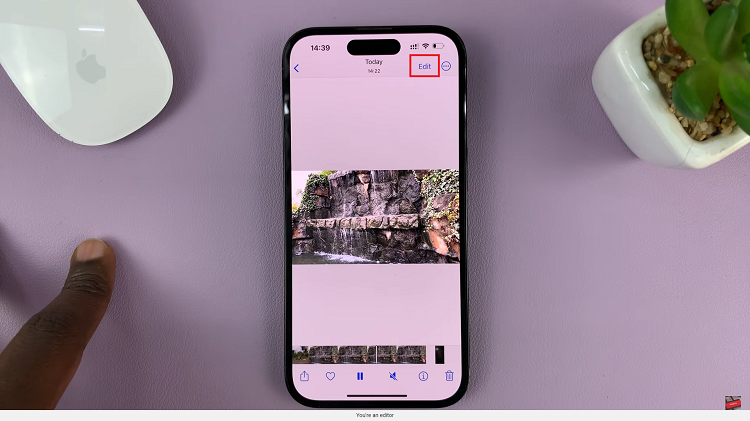 Next, you will see a timeline at the bottom of the screen, displaying your video's frames. Play the video and carefully identify the points where you want to split the clip.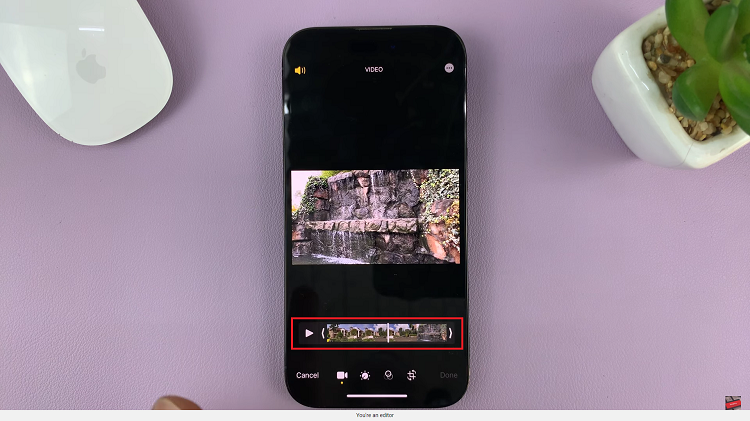 To split the video clip, drag the arrow from one end to the point you want to split the video, then tap on "Done" at the bottom-right corner. A menu will appear with two options "Save as New Video Clip" or "Save Video".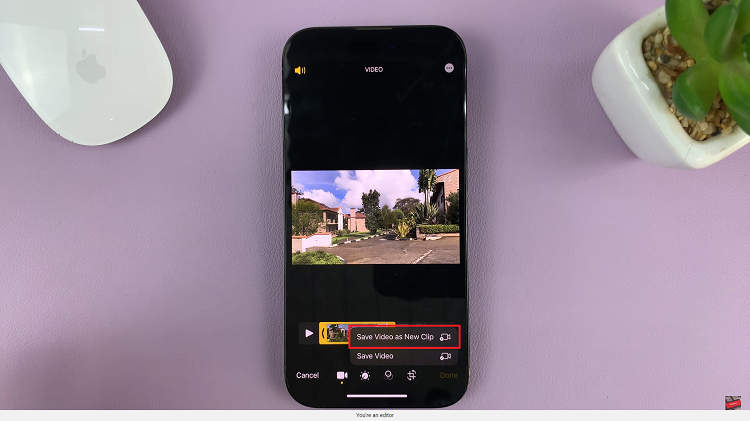 Select "Save as New Video Clip" and this will save the edited part of the video as a new video. The original video will remain.
And thats how to split video clips on your iPhone. Its an easy and straightforward process. Let us know in the comment section below if you have any questions or suggestions. If you found the article helpful, please share it with your friends.
Watch: How To See Notifications Center On iPhone Lock Screen