The Google Pixel 8 does not allow app cloning like the Samsung. This means that to have two accounts related to WhatsApp, you will need to install another version of the app, e.g. WhatsApp Business.
This mean that you will need to have two SIM cards in your device. Each SIM card will have their own WhatsApp account linked to them.
In this guide, we'll walk you through the comprehensive step-by-step process on how to set up two WhatsApp accounts on your Google Pixel 8.
Also Read: How To Disable Talk Back On Google Pixel 8
How To Set Up Two WhatsApp Accounts On Google Pixel 8
The first step is to head to the Play Store. Once there, search for and install WhatsApp Business. This specialized version of WhatsApp is designed for business use but works perfectly for our purpose of setting up a second account.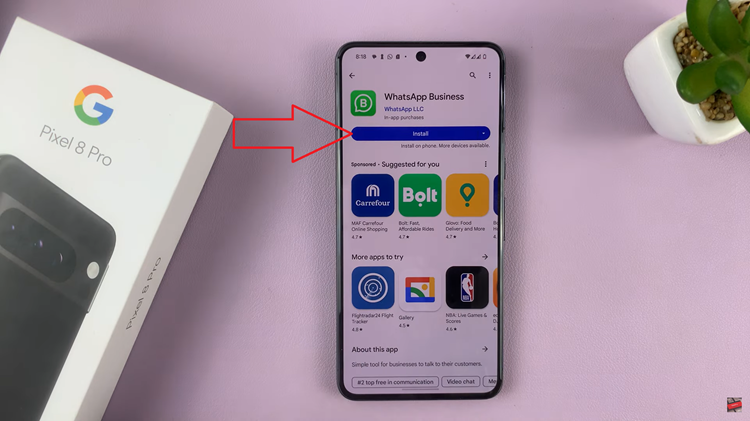 After successfully installing WhatsApp Business, launch the app. Begin the setup process by entering your phone number. As the Pixel 8 is equipped with dual SIM functionality, you'll be prompted to choose the SIM card for the second WhatsApp account. Select the SIM card that is not currently associated with a WhatsApp account.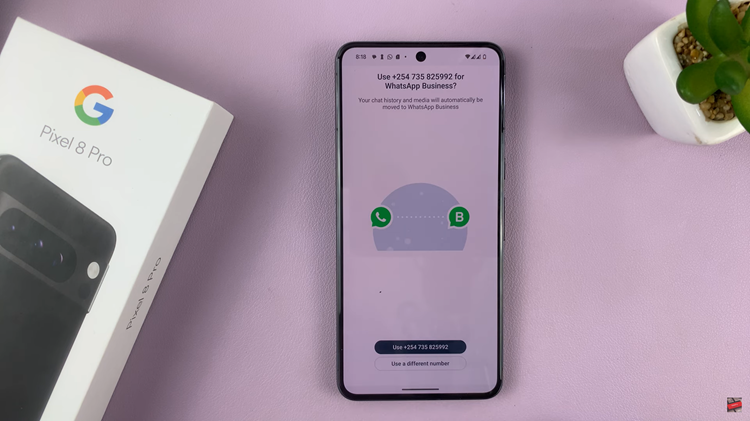 Follow the on-screen instructions to complete the setup for the second WhatsApp account. Ensure that you are using the SIM card specifically designated for this account during the verification process. This ensures a smooth and error-free setup.
Watch: How To Connect Wireless Keyboard and Mouse On Google Pixel 8 / 8 Pro