In the ever-evolving world of smartphones, security and convenience have become paramount considerations for users. Apple's iPhone 15, the latest addition to their lineup, comes equipped with cutting-edge technology to address both these concerns.
One such feature is Face ID, a facial recognition system that allows users to unlock their iPhones, authenticate payments, and secure their personal data with just a glance. If you've recently acquired an iPhone 15 or are considering getting one, it's essential to know how to set up Face ID.
In this article, we'll give you a comprehensive step-by-step guide on how to set up Face ID Unlock on your iPhone 15 or iPhone 15 Pro.
Also Read: How To Rename The iPhone 15 or iPhone 15 Pro
How To Set Up Face ID Unlock On iPhone 15 or iPhone 15 Pro
Begin by navigating to the "Settings" app. In the Settings menu, scroll down and find the "Face ID & Passcode" option. After selecting "Face ID & Passcode," you'll be prompted to enter your current passcode. Type it in correctly to access the Face ID settings.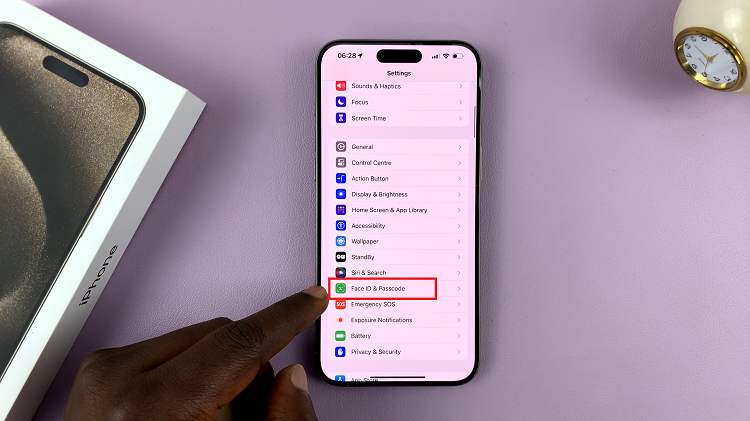 Once you've entered your passcode, you'll see the option to "Set Up Face ID." Tap on it to initiate the Face ID setup process.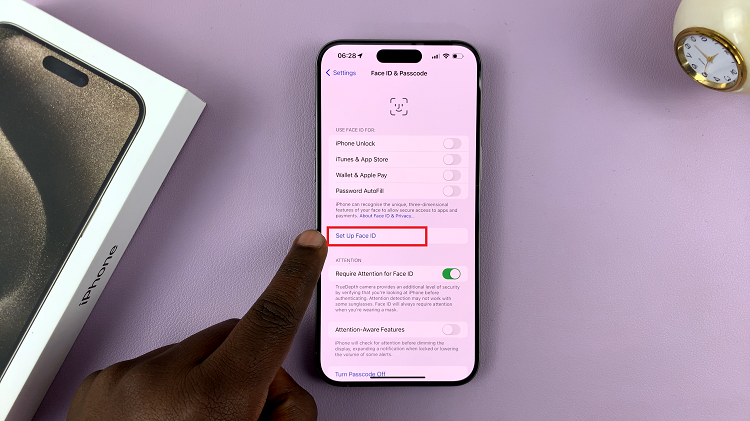 Now, follow the on-screen instructions, and your iPhone 15 will guide you through the process of scanning your face. This involves positioning your face within the designated frame and moving it around to capture various angles. Ensure that you're in a well-lit environment for the best results. The device will provide feedback, instructing you to move your head slightly for a complete scan.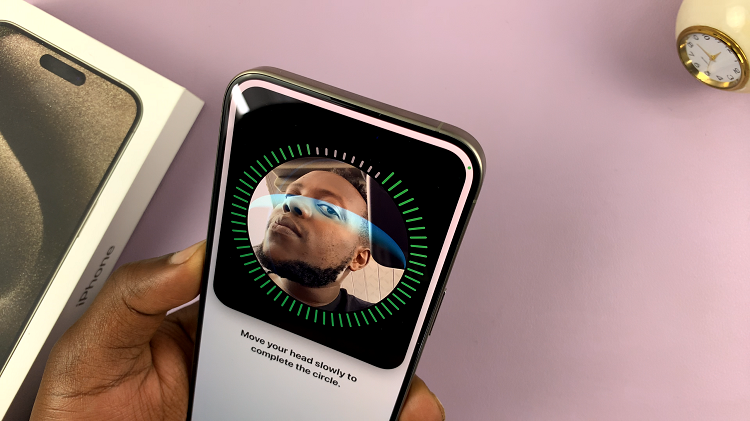 Your device will now use this facial recognition technology to unlock your phone and authenticate various app and system functions. It's a secure and convenient way to keep your data safe while enjoying seamless access to your device.