In this article, we'll give you a comprehensive step-by-step guide on how to rename your iPhone 15 or iPhone 15 Pro.
Also Read: How To Disable Action Button On iPhone 15 & iPhone 15 Pro
How To Rename The iPhone 15 or iPhone 15 Pro
To start open the "Settings" app – it's usually represented by a gear icon. In the Settings menu, you'll find various options. Scroll down and tap on "General." Within the General settings, you'll see a list of options. Look for "About" and tap on it. This section contains essential information about your device.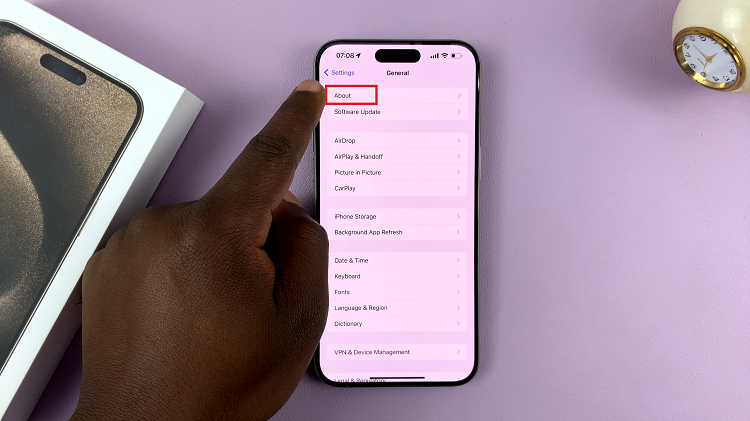 In the "About" section, you'll find various details about your iPhone, including its name. To change the name, tap on "Device Name." This will open a text box where you can edit the current name. Now, it's time to give your iPhone 15 a new name. Simply tap on the current name, and your keyboard will appear. Type in the new name you want for your device. This can be anything you like, from your own name to a fun nickname for your phone.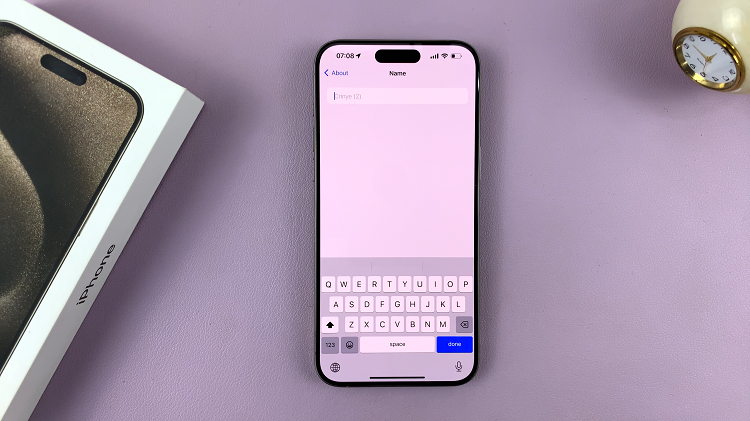 Once you've entered the new name, tap "Done" on the keyboard. Your iPhone 15 will save the new name, and you'll see it displayed at the top of the "About" section.
Watch: How To Set Up Face ID Unlock On iPhone 15 / iPhone 15 Pro