The screen lock feature on your smartphone serves as the first line of defense against unauthorized access. While options like PIN, password, and biometric methods (fingerprint or face recognition) offer advanced security, the SWIPE screen lock provides a balance between convenience and protection.
SWIPE lock type is particularly suitable for situations where you want quick access to your device without the hassle of entering a password or PIN. It's ideal for environments where you trust those around you but still want to prevent accidental touches from unlocking your phone.
In this article, we'll guide you through the simple process of setting the screen lock type to SWIPE on your Samsung Galaxy S23s.
Watch: How To Set Always On Display To Show New Notifications On Samsung S23s
To Set Screen Lock To SWIPE On Samsung S23s
Firstly, open "Settings" on your Samsung Galaxy S23 scroll down, and find the "Lock Screen" option. Tap on it to access the lock screen settings.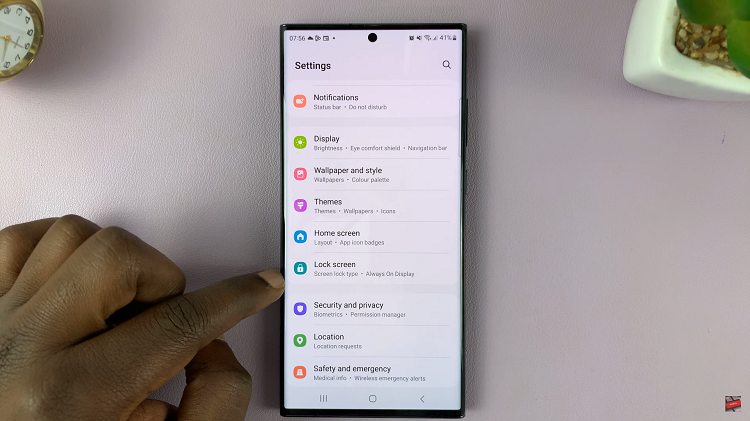 Now, under the lock screen menu, tap on "Screen Lock Type" and type in your PIN, password, or pattern when prompted. Next, tap on "Swipe" and follow any on-screen instructions that might arise.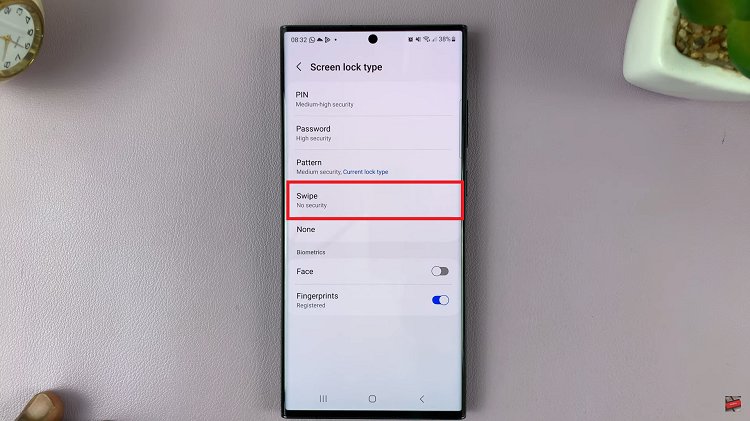 And that's how to set the screen lock to SWIPE on Samsung Galaxy S23s. Let us know in the comment section below if you have any questions or suggestions. Consider sharing this article with someone who needs this information.
Read: How To Disable Grayscale In Sleep Mode On Galaxy S23's