IThe advent of technology has provided us with powerful tools to manage our time efficiently, and the Google Pixel tablet is no exception. With its user-friendly interface and intuitive features, setting alarms on your Google Pixel tablet has never been easier.
Whether you need to wake up at a specific time, be reminded of an important task, or simply manage your daily routine, learning how to set alarms on your Google Pixel tablet can significantly enhance your productivity and help you stay on top of your commitments.
In this guide, we'll take you through a step-by-step process on how to set an alarm on your Google Pixel tablet effortlessly. Ensuring that you make the most out of your device's capabilities.
Also Read: How To Enable & Disable 'Let Others Control Your Cast Media' On Google Pixel Tablet
How To Set Alarm On Google Pixel Tablet
To begin, locate and tap on the "Clock" app on your Google Pixel tablet's home screen. The Clock app icon typically resembles a clock face. Once you're in the Clock app, you'll find a menu of options at the bottom of the screen. Select the "Alarms" option.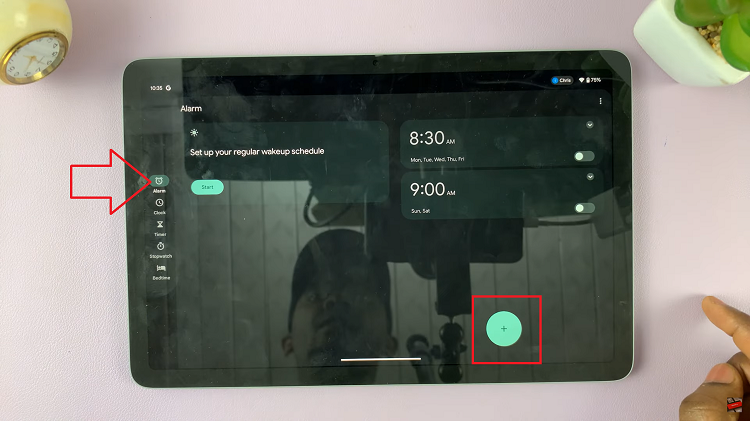 In the Alarms section, you can add a new alarm by tapping the "+" icon usually situated in the bottom-right corner of the screen. A new screen will appear, allowing you to set the time for your alarm. Use the hour and minute sliders to adjust the time. Be sure to select the correct AM or PM option to match your desired time.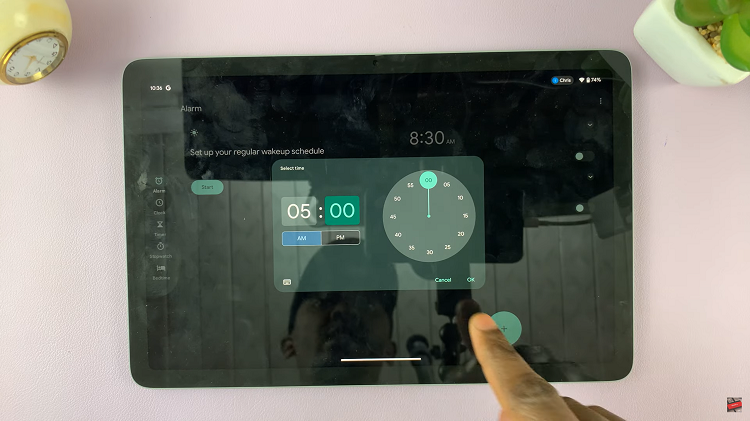 If you want your alarm to repeat on specific days, you can select those days by tapping the checkboxes next to each day. This is especially useful for creating weekday or weekend alarms.
Personalize your alarm by tapping on the "Sound" option. You'll have the choice to select from a variety of preset alarm sounds or even choose your favorite song to wake you up.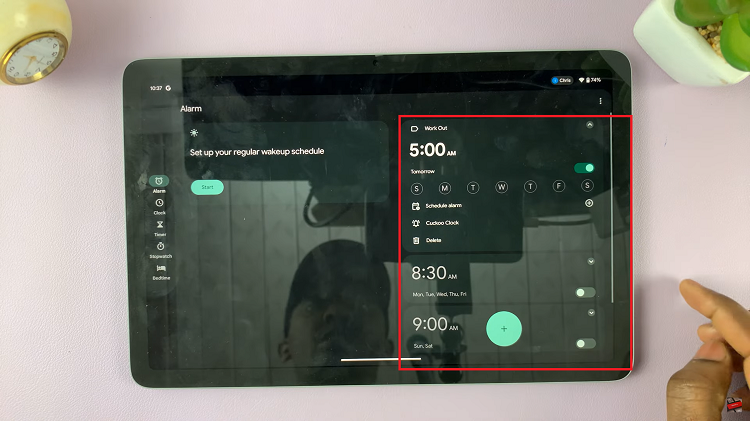 To ensure your alarm is audible but not overly loud, use the "Volume" slider to adjust the alarm's sound level according to your preference.
Once you're satisfied with your alarm configuration, tap either "Save" or "Done" in the upper-right corner of the screen. This will finalize your alarm settings and save them for future use.
Watch: How To Install VLC Media Player On Google Pixel Tablet