The Always On Display (AOD) is a feature that showcases useful information, such as time, date, notifications, and even custom images, on your phone's screen when it's in standby mode. This feature ensures that you can quickly glance at essential details without fully activating your phone, helping to save battery life in the process.
The Samsung Galaxy S23 offers the ability to schedule when the Always On Display is active. This means you can set specific times for the AOD to appear, such as during your working hours or when you're most likely to check your phone.
In this article, we'll guide you through the steps to schedule the Always On Display on your Samsung Galaxy S23.
Watch: How To Enable & Disable App Icon Badges On Samsung Galaxy S23
To Schedule Always On Display On Samsung Galaxy S23
Firstly, open "Settings" on your Samsung Galaxy S23 and scroll down and find the "Lock Screen" option. Tap on it to access the lock screen options.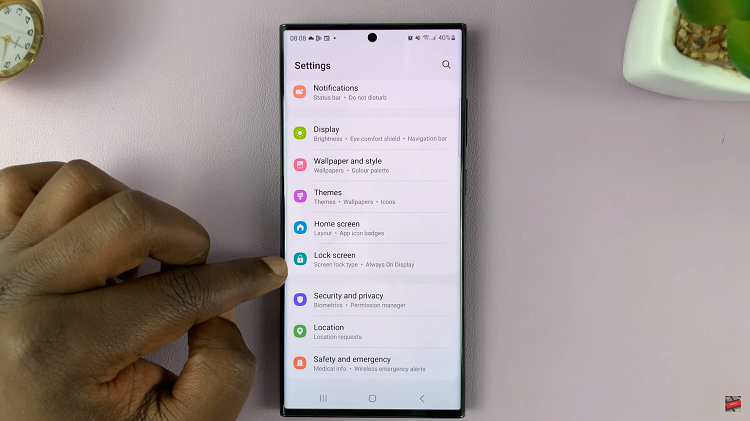 Now, scroll down and tap on the "Always On Display" option. Make sure that the Always On Display is enabled. Next, tap on "Show as Scheduled" and choose the start and end times. Afterward, tap on "Done" to save the changes.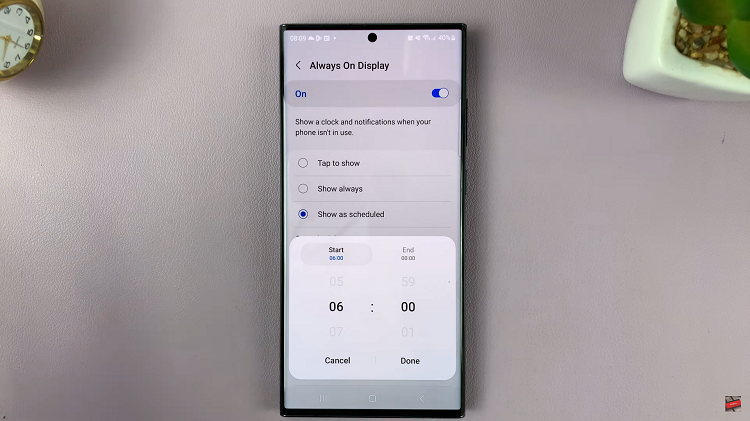 With just a few simple steps in the settings, you can customize when the AOD is active and even tailor its appearance to your liking. Let us know in the comment section below if you have any questions or suggestions. Feel free to share this article with someone who needs it.