It's very easy to see YouTube tags of videos in your own YouTube channel. All you have to do is get into the video editor and check your tags. You can edit them as well.
But sometimes you want to see what keywords your competition is using in their tags section. But all you are able to see is the title and the description. In this tutorial, learn how you can see YouTube tags of any YouTube video on the internet.
How To See YouTube Tags
Open any YouTube video in any browser  and while the video is playing, right click anywhere on the page (outside the video) and select 'view page source'.  This will open a new tab with the page's source code.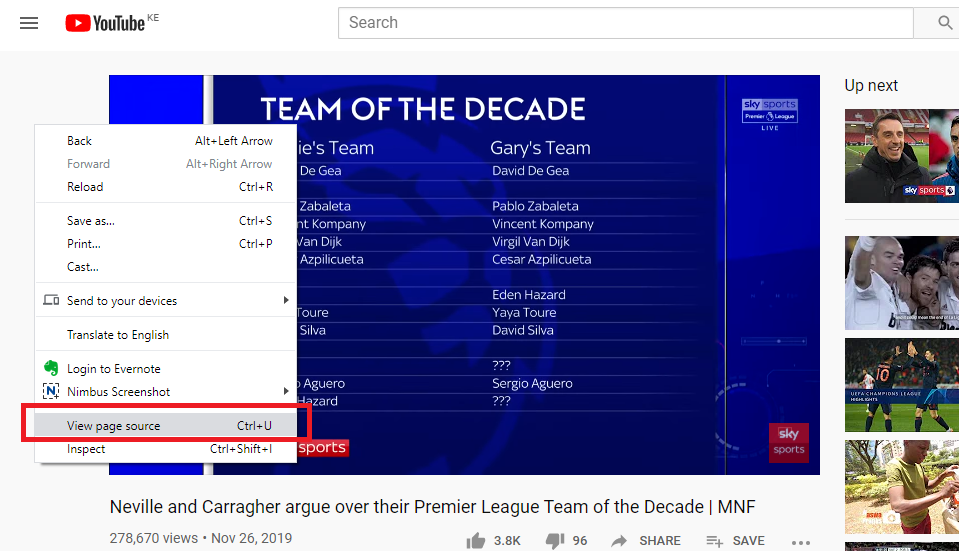 On the source code page press Ctrl + F on your keyboard to open the Find tool. Type 'keywords'  and press Enter.  This will highlight in yellow all the sections of the source code that contain the word 'keywords'.
In one of the sections, you'll see the word keywords followed by comma separated keywords enclosed in double speech marks. Copy the keywords and paste them elsewhere like on a note pad. Then you can analyze they keywords which are basically YouTube tags.
If the method described above seems too technical for you, then you can use one of the plethora of internet tools ranging from sites to browser extensions that can easily extract tags from a YouTube video.
One such tool is Online Free Tools.  All you have to do is paste the URL of the YouTube video in the text box provided and it will immediately gibe you all the tags used in that video.
NB: If you're doing this for competition analysis, then make sure you don't copy their keywords.  Use the information you get and apple the YouTube tags safely in your own video. Don't copy and paste someone's YouTube tags.