You might have been experimenting with various fonts from the Galaxy Store and test driven a couple of them. If you have come to the end of your experiments, you can revert to the default font on your Samsung Galaxy A14.
Fonts do a great job of changing the appearance of your phone, everything from the app names to the wording of every text in your smartphone. The Galaxy Store comprises of free and paid categories of fonts.
The free fonts may not have been satisfactory enough for you. Also, it may be that you do not want to pay for the paid fonts on the Galaxy Store. So, if you'd rather stick to the original font that came on the Galaxy A14, you can revert to the default font of the Samsung Galaxy A14.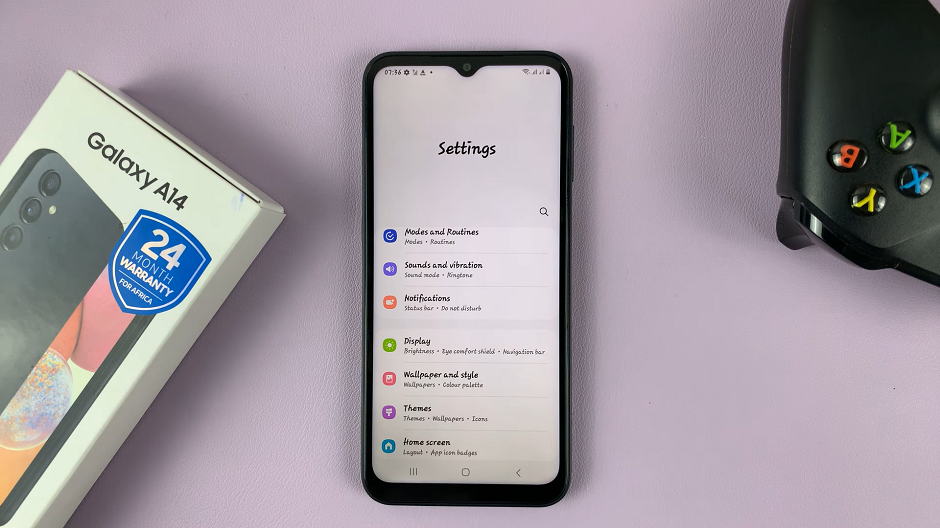 Watch: How To Install Samsung Notes App On Samsung Galaxy A14
Revert To Default Font On Galaxy A14
It's quite an easy process to go about it and you can do it from the settings page on your Samsung Galaxy A14. To do this:
Go to the Settings app.
Scroll down and tap on the Display option.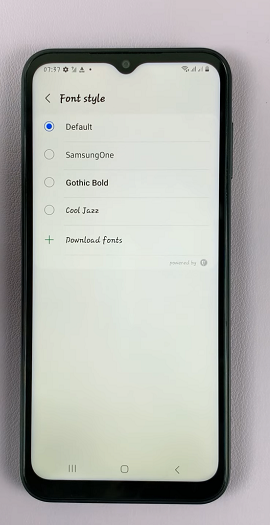 From the display menu, select Font Size and Style. Tap on Font Style. From the available styles that are listed, choose Default. This should take the phone back to the default font settings at once.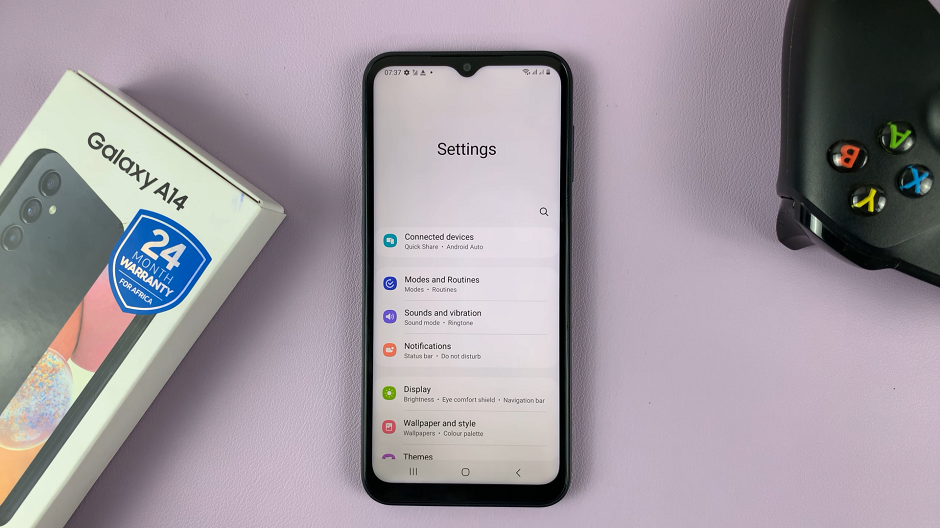 From the Font Size and Style page, you can toggle off the Bold Font option, as the font isn't bolded by default.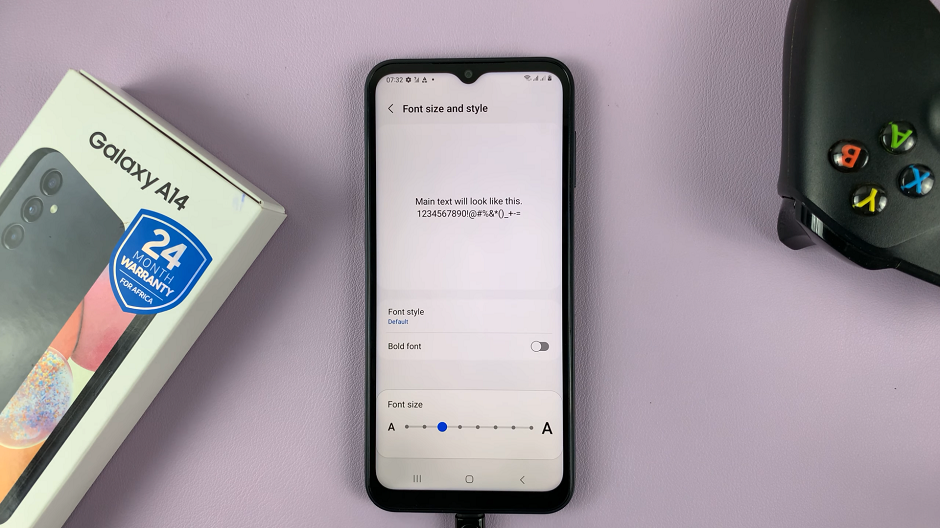 You can also change back the font size to how it was initially (3 on the font size slider). You can do all these if you had made changes to them, before you can get into Font Style and select Default.
Read: How To Change Font Size and Style On Samsung Galaxy A14