This is yet another opportunity to rename things. This is how to rename the dock for your Google Pixel tablet. When it comes to Android customization, the Google Pixel Tablet stands out as a versatile device that allows users to personalize their experience to suit their preferences. One of the ways to do this is by renaming the dock on your Google Pixel Tablet.
By default, the dock displays its generic name, Dock. However, with a few simple steps, you can replace this generic names with something more meaningful and relevant to your usage, making your dock truly your own.
Customizing the dock is not only about aesthetics but also about efficiency and ease of use. Renaming your dock can help you identify them more quickly, especially if you have more than one or you are in an area with multiple docks.
Watch: How To Install Apple Music On Google Pixel Tablet
Change Dock Name On Google Pixel Tablet
Before we begin, ensure that your Google Pixel Tablet is powered on and unlocked. Follow these straightforward steps to rename the dock on your device:
First, access the Home app and from the left-hand side panel, tap on Devices. This is where you'll find your dock under whatever name you've saved it under.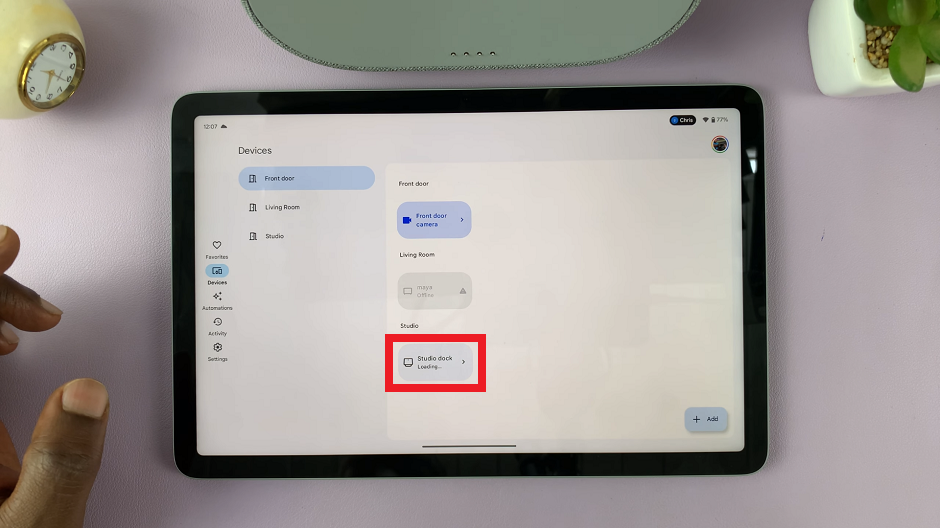 Tap on the Dock to open a wider page to see various options for it. Look for the settings icon located on the top-right corner of this page, next to the three vertical dots (⋮). Tap on the settings icon.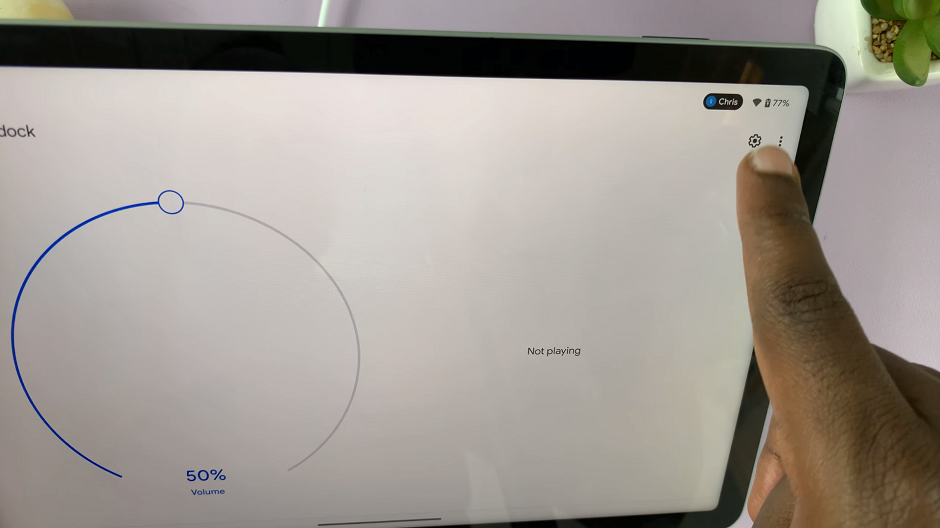 A menu will pop up with several options. Select Name from the list. This will allow you to change the name of the app.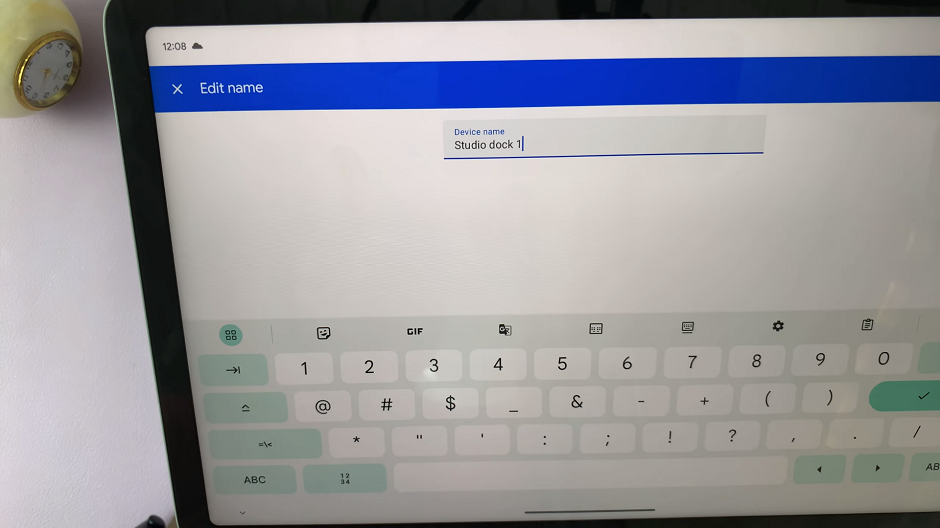 A text box will appear over the app icon with the current Dock name. Simply type in the new name you want to assign to the Dock using the on-screen keyboard.
After renaming the app, tap Save in the top-right corner to save the changes. The name change you made will now be reflected on your dock.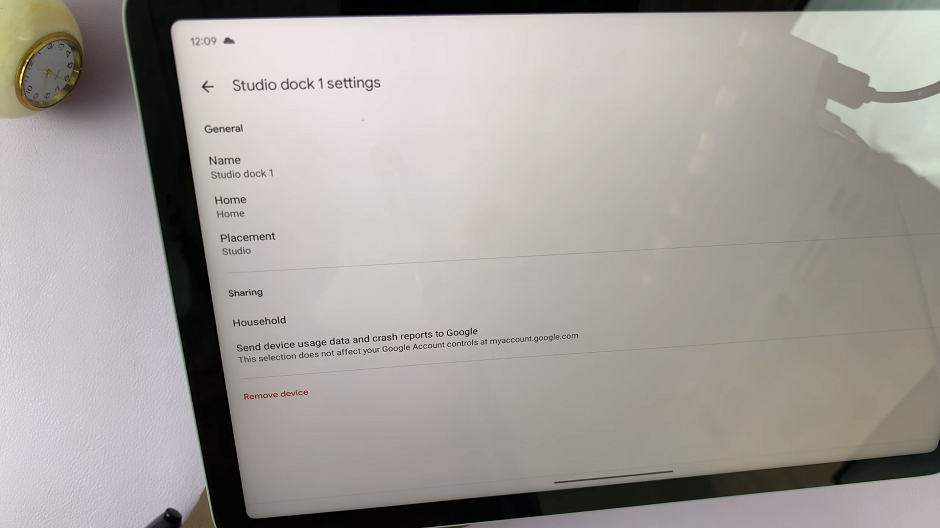 Remember, Android customization is all about making your device an extension of yourself, and renaming the dock is just one step in that direction.
Read more: How To Close Apps On Google Pixel Tablet