The Samsung Galaxy Watch 6 and Galaxy Watch 6 Classic are popular smartwatches that offer a wide range of features and functionalities. One of the security features that these watches come with is the lock screen pattern.
While the lock screen pattern is essential for protecting your personal data and ensuring the security of your watch, there may be situations where you want to remove or disable it.
This article will guide you through how to remove the lock screen pattern on your Samsung Galaxy Watch 6 or Galaxy Watch 6 Classic.
Watch: How To Disable Automatic Workout Detection On Samsung Galaxy Watch 6
To Remove Lock Screen Pattern On Samsung Galaxy Watch 6
Firstly, press the Home/Power button or raise your wrist to wake up the watch's display. Swipe up from the bottom of the watch face to open the quick settings menu.
Next, in the quick settings menu, look for the gear-shaped Settings icon and tap on it to access the Settings menu. At this point, scroll through the settings menu and select the "Security & Privacy" option.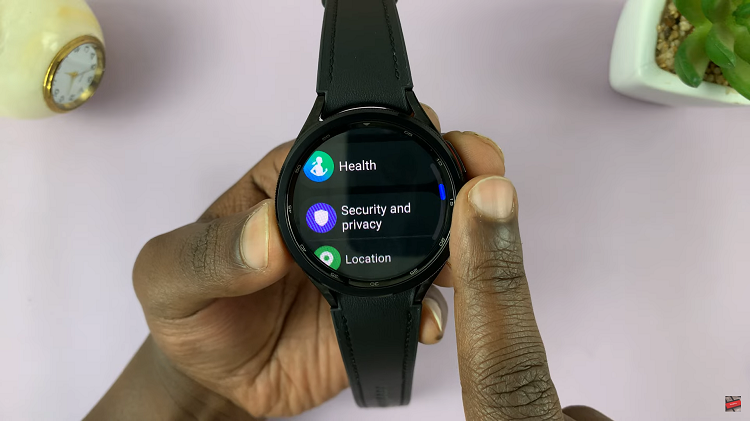 Within the Security settings, tap on "Lock Type" and draw your current pattern when prompted. Since we want to disable the lock screen pattern, scroll down and tap on "None." This will remove the current screen lock pattern from your Samsung Watch.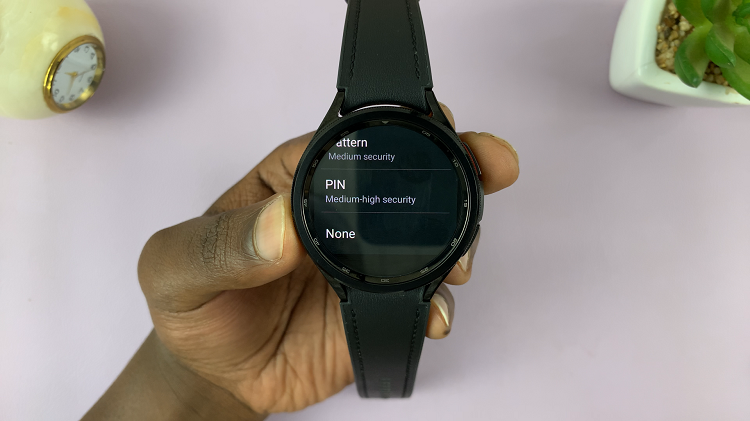 And that's how to go about it. Keep in mind that disabling the lock screen pattern means your watch is no longer protected by this method. Ensure that you have other security measures, such as a PIN or biometric authentication, if privacy and security are a concern.