The Google Discover page is the most famous media page on most Android phones. In this article, we'll demonstrate how to remove the Google Discover page on the home screen of your Samsung Galaxy A14 and A14 5G.
The Samsung Galaxy A14 is a versatile and feature-rich smartphone that offers a user-friendly interface. However, some users may find the Google Discover page on the home screen a bit overwhelming.
If you're looking to reclaim your home screen space, this step-by-step guide will walk you through the process of removing the Google Discover page on your Samsung Galaxy A14.
Read: How To Remove Google Account From Samsung Galaxy Watch 6/6 Classic
Remove Google Discover Page On Home Screen Of Samsung Galaxy A14
To start, go to Settings.
Scroll down and tap on Home Screen. Tap on Add Media Page To Home Screen.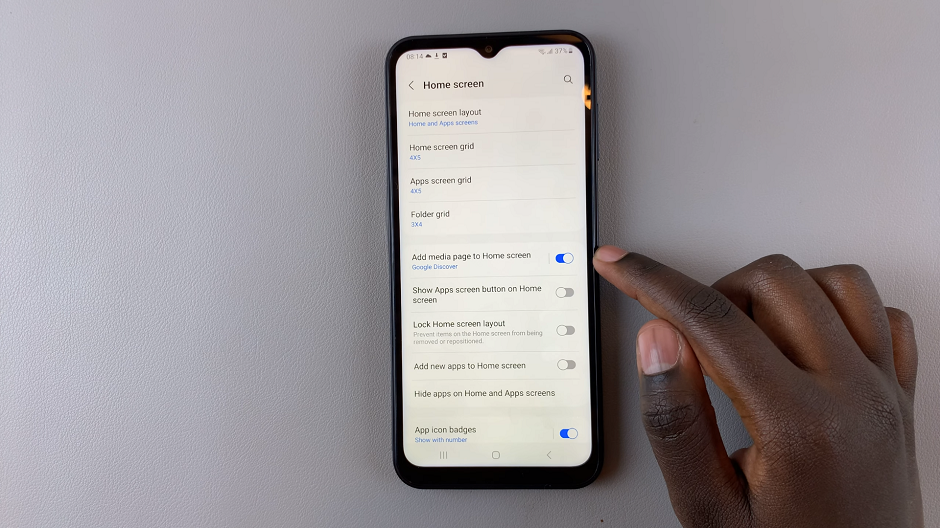 By default, the Google Discover page is the only media page that is selected. Tap on the toggle icon next to Add Media Page To Home Screen to the OFF position.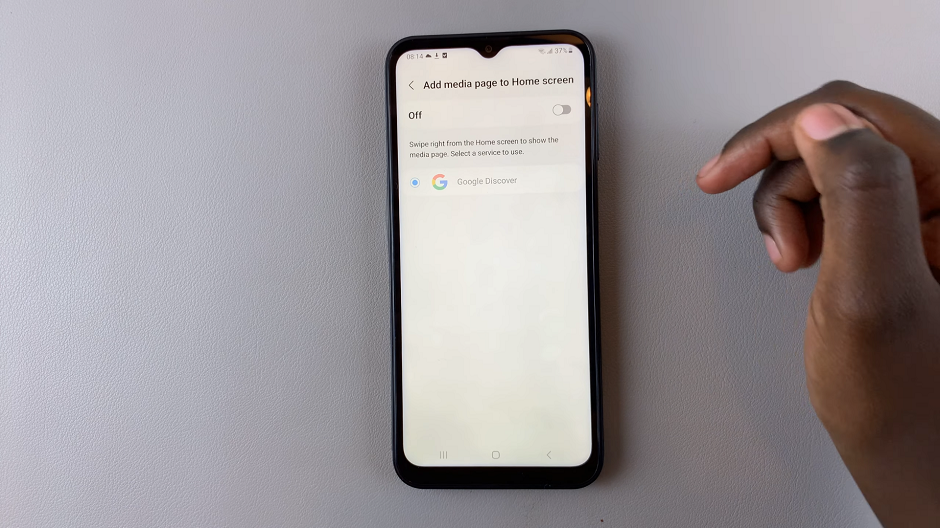 Bonus Tips for Home Screen Customization
Now that you've successfully removed the Google Discover page, consider these additional customization options to enhance your Samsung Galaxy A14 experience:
App Shortcuts and Widgets: Long-press on an app or widget to drag it to the desired location on your home screen. This allows for easy access to your most-used applications.
Wallpapers and Themes: Change your wallpaper and apply different themes to give your home screen a fresh look. Navigate to Settings –> Wallpaper and Themes to explore the available options.
Folders: Organize your apps by creating folders. Simply drag one app icon onto another to create a folder, and then you can add more apps by dragging them into the folder.
Adjust Grid Size: In Home Screen Settings, you may find an option to adjust the grid size. This allows you to fit more or fewer icons on each screen.
Remember, customization is one of the joys of using an Android device, and the Samsung Galaxy A14 offers a plethora of options to make your phone uniquely yours. Explore further and make your device truly stand out!
Watch this: How To Measure Skin Temperature During Sleep On Samsung Galaxy Watch 6 / 6 Classic