eSIM, or embedded SIM, has gained popularity in recent years as a digital alternative to traditional physical SIM cards. It allows you to switch carriers or add multiple mobile network profiles without needing to physically change a SIM card.
However, there may be instances when you need to remove the eSIM, such as when switching to a new device or reverting to a physical SIM card.
In this step-by-step guide, we'll walk you through the process of removing the eSIM from your Samsung phone, ensuring a smooth transition for your mobile connectivity needs.
Also watch: How To See Shared Albums On iPhone
How To Remove eSIM From Samsung Phone
First, go to "Settings" on your Samsung device then tap on the "Connections" or "Connections & Network" option.
Within the Connections menu, scroll down and tap on "SIM Manager." At this point, find your eSIM and tap on it to reveal the eSIM options.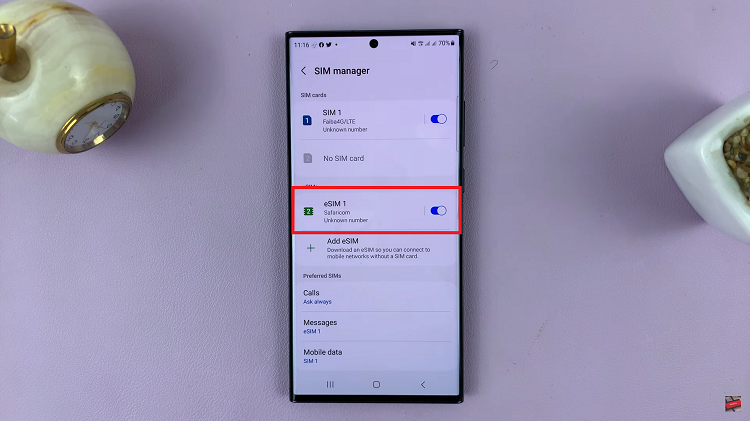 Next, you should find an option to "Remove" or "Delete" the eSIM. Tap on it, and when prompted, confirm your action. Your Samsung phone will then proceed to remove the eSIM profile from your Samsung device.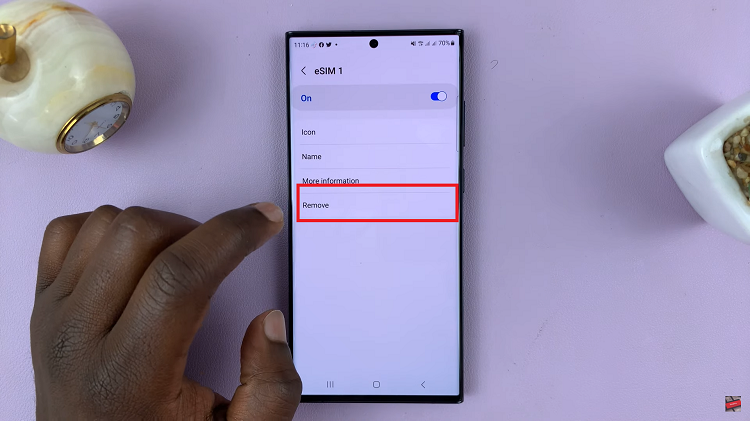 By following these straightforward steps, you can easily remove the eSIM from your Samsung phone. Keep in mind that the steps may vary slightly depending on your Samsung phone model and software version, so always refer to your device's user manual.
Read: How To Prevent WhatsApp Group Members Sending Messages