Jiji is a nigerian marketplace that acquired OLX not too long ago to become the biggest marketplace in Africa. Jiji attracts over 7 million unique monthly users and is literally the best place for ANYONE to sell or but just about anything.
Anyone with anything to sell simply posts an ad on the platform and you never know who among the millions of users will be interested. In this tutorial, I'll be showing you how to post an ad on Jiji.
Before you can post a ad on Jiji, make sure you have created an account and have had the Email and phone number you used verified; otherwise Jiji will not let you post that ad.
Also to prepare for the ad, ensure that you have taken some good, high quality photos on your product or service. Make sure these photos are taken in landscape otherwise Jiji might reject them as screenshots.
Then go to your computer and open Jiji website and sign in to your account. Click on the big orange button beloe the search bar that says 'Got Something to sell?'
This will open the 'Post an Ad' page. where you can start by choosing the category of your ad. Make sure you choose the right category as this will go a long way in guiding you to post the ad. You'll get the right form and features for your ad by choosing the correct category.
Also, select your location. This should be the location where the product or service you're selling is! This will also help to attract the right people to your ad.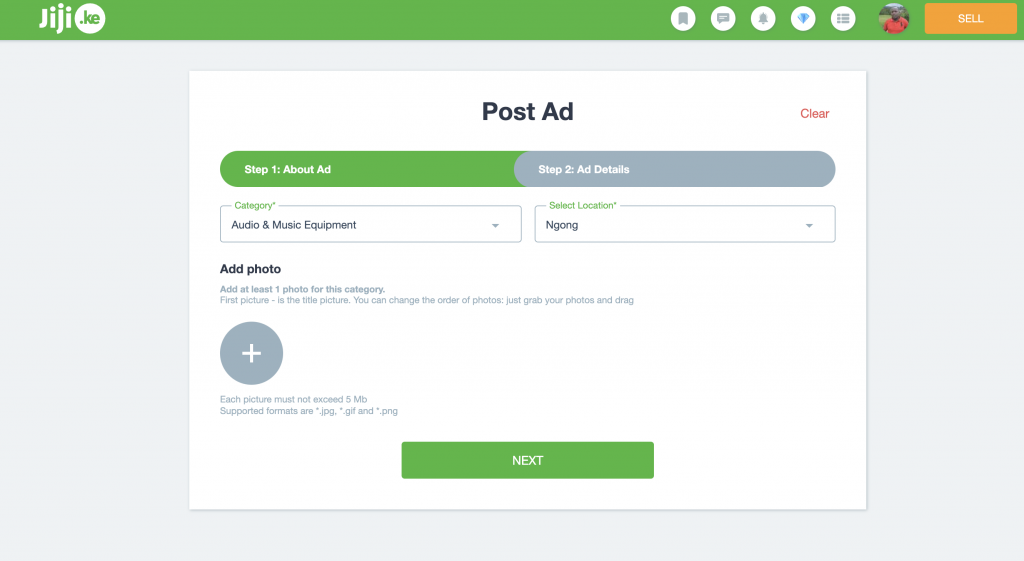 Click on the + button to add photos of the product or service you're selling. The more phots you have from different angles, the better. They say a picture speaks a thousand words.
Once you add enough pictures, click on 'Next'. This will open form where you can now name and describe your ad. Then mane of the ad should be the name of the product or service you're selling. Then describe your ad well. Different product categories will produce different types of forms to fill.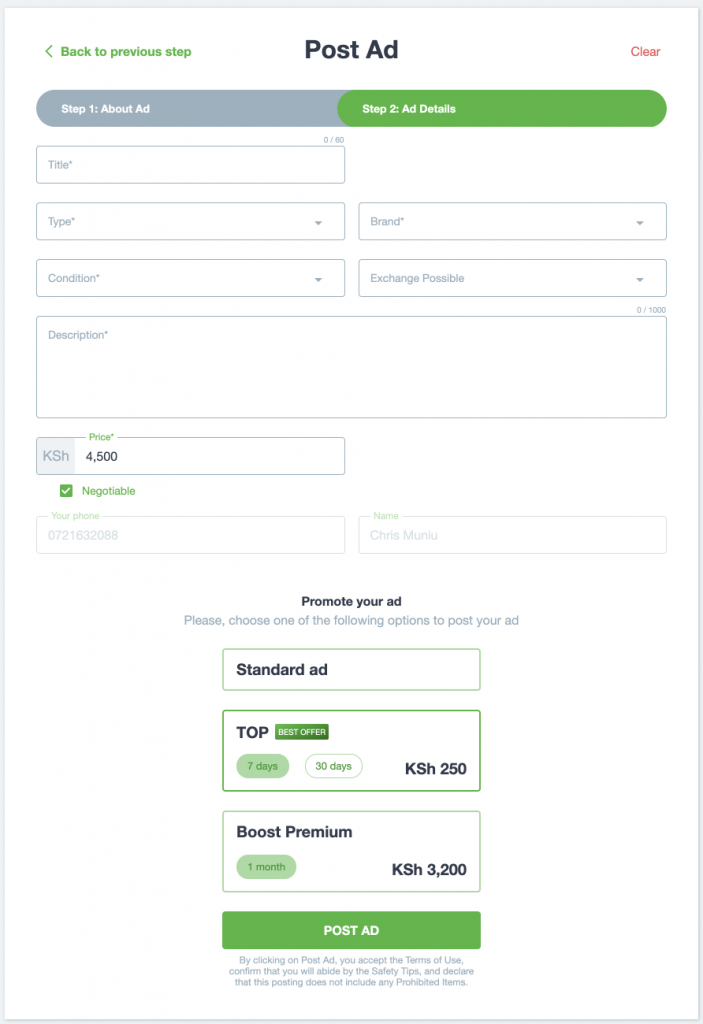 As you enter the price in the price section, make sure to include whether that price is negotiable or not. If you want to encourage potential customers to negotiate, check that checkbox below the price.
The last part is where you choose whether you want a (Standard) free ad, or one of the paid options. The paid options will get more traffic as your ad is placed manually in more places by Jiji. The Standard ad will get free traffic as well via the Jiji algorithms depending on people's interests and searches.
If you choose one of the paid options, you'll be required to pay immediately. Once you post the ad by clicking on 'POST AD', the Jiji team will review your ad as quickly as possible and publish it if they are happy with it. If they need you to adjust something, you'll let you know.