If you open external links from the Facebook app, you might have noticed that the links no longer open in your device's default browser. There's a new browser-like page that's opening external pages from the Facebook app.
The Facebook team added a browser into the app for opening links from Facebook. Another great idea from Facebook was to make the browser as light as possible by stripping it down to the basics. The collateral damage in this case being functionality.
The browser is so stripped down that it sometimes struggles to open fairly complex web pages with javascript. Some users also report that the Facebook app browser is very slow. Facebook made the app browser default in the background.
If you want to,  you can go back to the old school way Facebook used to open links i.e. your default browser. Every time you open a link from the Facebook app and it opens with the app browser, tap on the three dots in the upper right side of the app browser and select 'Open link in'  and select your device's default browser.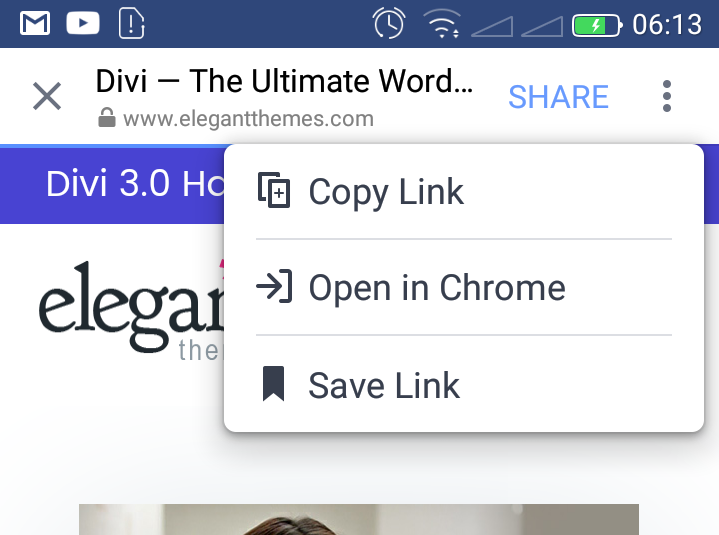 How To Change To Default Browser Permanently:
That works but it is also time wasting. You can have the app open links directly from your default browser without involving the app browser.  Tap on the app menu and select 'App settings'.  Then select 'Links Open Externally'.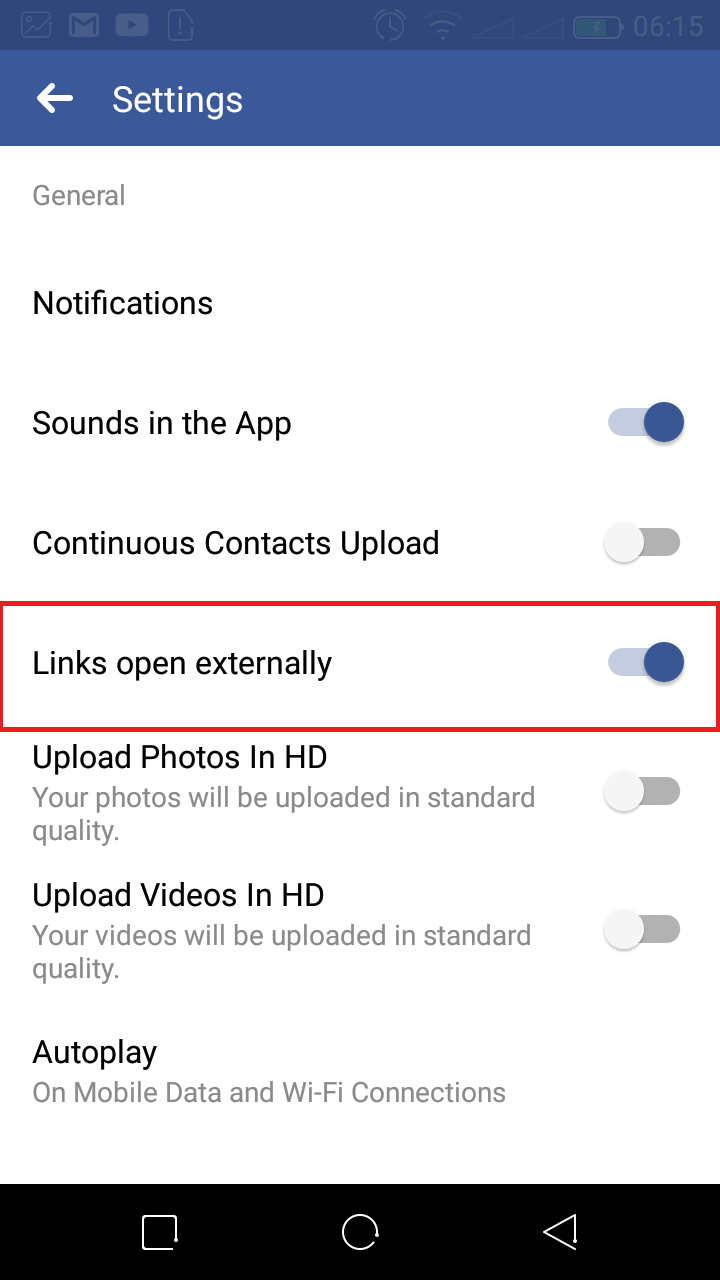 The links will now open in your default browser. You can go back to the app browser any time you want with the same process.
Unfortunately this setting change is currently not available in the Facebook app for iOS. In Facebook for iOS, the app will open external links in the app browser from which you can make the link open in Safari or any other external browser.