Whether you're a seasoned macOS user or a newcomer to the Apple ecosystem, understanding the ins and outs of accessing essential folders can save you precious time and streamline your digital experience.
One such fundamental task is opening the 'Home' folder – the digital heart of your personal files and documents.
In this article, we'll take you through the step-by-step process on how to open the Home folder on your iMac / MacBook that is running macOS Ventura.
Also Read: How To Open Movies Folder On iMac / MacBook
How To Open 'Home' Folder On iMac / MacBook
Begin by opening a Finder window. The easiest way is to locate and click on the Finder icon residing in your dock. Alternatively, you can summon Spotlight search with a swift Command + Space key combo and type "Finder" to launch it.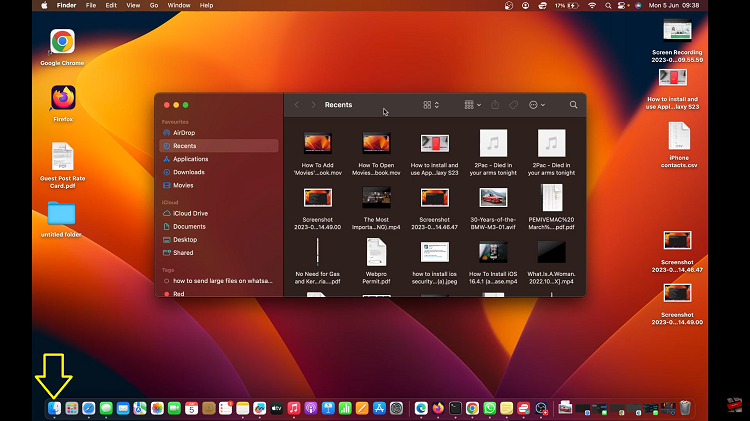 Next, direct your gaze to the zenith of your screen where the menu bar resides. There, you'll spot the "Go" menu, tap on it. A dropdown menu will appear. Among the options, locate and tap on the "Home" option. This action opens the Home folder.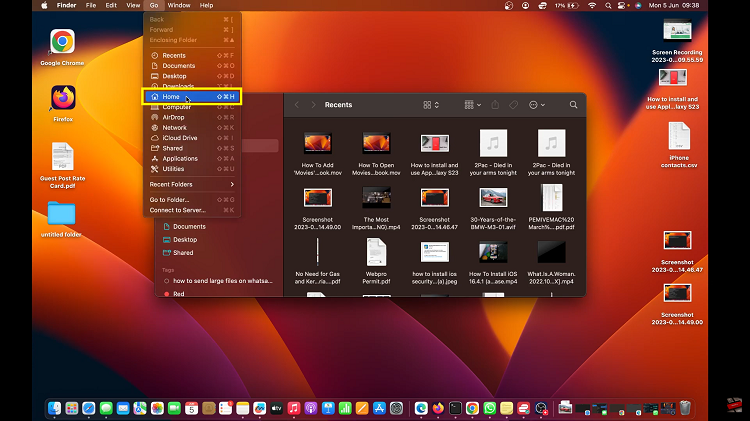 In conclusion, accessing your Home folder is an easy and straightforward process. Let us know in the comment section below if you have any questions or suggestions. If you found the article helpful, please share it with your friends.