If you keep finding missed calls and voicemail messages, it probably means your phone does not ring long enough for you to hear it. If you keep your phone in your handbag or some other 'not very accessible' place, you might need your phone to be ringing for longer period so that you stop missing calls.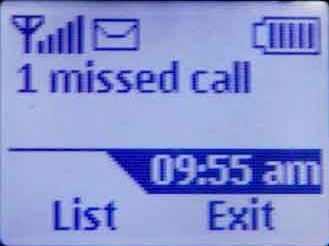 Fortunately, most popular carriers provide a way of increasing the ring time of your phone before it diverts to voice mail. With these codes, you can specify the amount of time in seconds that you want added to your default ring time.
For instance, here is the code for EE.  All you need to do is dial the code and press 'Call'  or 'Send'. Replace 'XX' with the number of seconds you want added. The maximum is usually 30.
**61*07953222222**XX#
That should increase the ring time for any phone in the EE carrier. It doesn't matter what handset you are using. It doesn't even have to be a smartphone.
Here is a list of some carriers' codes tjhat you can use to alter the pre-voicemail ring time of your phone.
GiffGaf:   **61*443*10*XX#
Tesco Mobile:       **61*905*11*XX#
O2 :       **61*901*11*XX#
Three:      **61*333**XX#
Vodafone:      **61*121*11*XX#
Orange:      **61*07953100123**XX#
T mobile:  This one is slightly different. You will use your personal phone number in the code. Replace the words 'phone number'  with the actual phone number.
**61*phone number**XX#
Virgin Mobile is the longest process of them all.  Dial *#67# and press call/send. A number will be displayed on the screen. Memorize the number or write it down. Now you can use this code with the number you memorized.
**61*memorized number**XX#
Even with a cap of 30 seconds for most network operators, it's still a significant increase in the ring time to the default. This will ensure you never miss a call again unless you can't hear it completely.