WhatsApp has become one of the most popular messaging apps globally, allowing users to send messages, make calls, and share media files effortlessly.
In fact, one of the main reasons why it's gotten so popular, is the fact that it's a cross-platform application. You can chat and send each other photos no matter what mobile platform you're on.
It's usually the iPhones with the great cameras that people prefer to take photos on; but later on when you share the same high quality photos to other people via Whatsapp, they receive watered down, grainy low quality photos.
In this article, I will outline a couple of things you can do to ensure you send the highest quality photos from your iPhone via the Whatsapp application.
Whatsapp Settings
Inside the Whatsapp application on your iPhone, you can tweak a setting that will allow you to send 'High quality' media.
Launch Whatsapp on your iPhone. Then tap on the Settings icon in the bottom right side corner. That should take you to the Whatsapp settings page.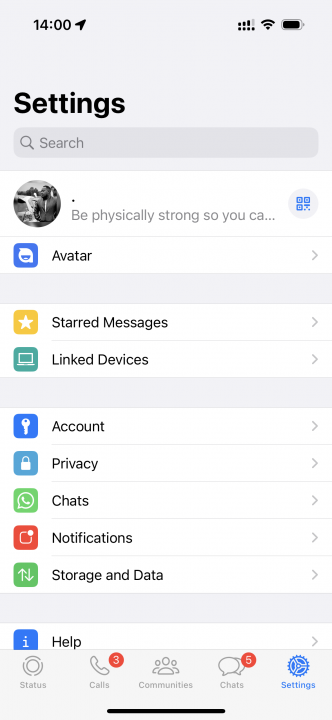 Then tap on 'Storage and Data'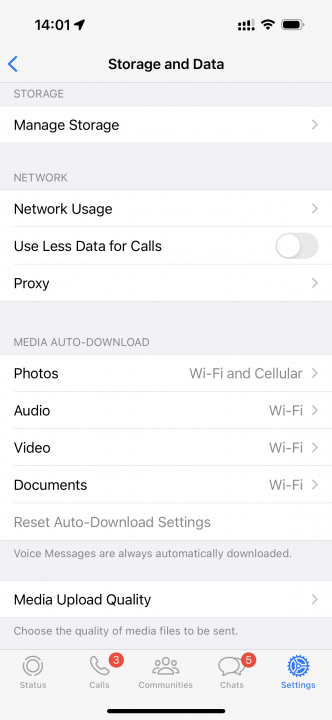 At the bottom of the 'Storage and Data' page, tap on 'Media Upload Quality'
The choose 'Best Quality'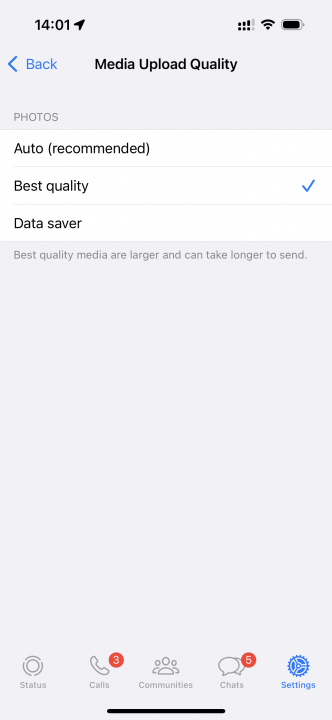 From now on, Whatsapp will minimize the compression it applies on photos sent. But the sad thing is, some compression will still be applied to your photos.
Watch: How To Add Text To Photos On iPhone
Send Photos as Documents
For some reason, Whatsapp does not apply any form of compression to documents sent over the platform. This creates an opportunity for us to send completely unaltered photos from our iPhones via Whatsapp.
However, it's a slightly longer process which in my opinion, is totally worth it. It involves first transferring the photos from the photos app to the Files app on your iPhone. You can easily do this from the share menu: How to transfer photos from Photos app to Files on iPhone
This is because documents are normally saved in the Files app; so if you intend to send a 'document' Whatsapp will only give you the option to pick files from the Files app on your iPhone.
Launch Whatsapp and navigate to the contact you want to share photos with. Open the chat conversation.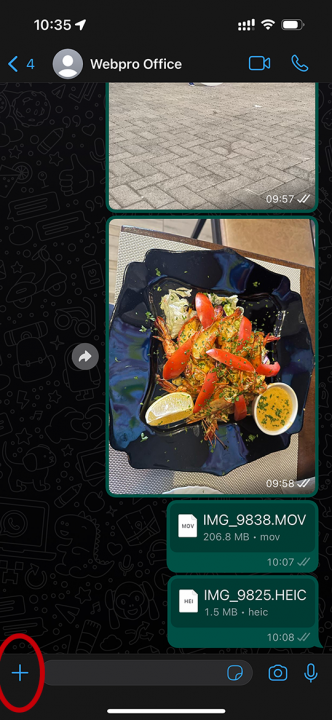 On the left side of the chat box, tap on the '+' icon and select 'Document'.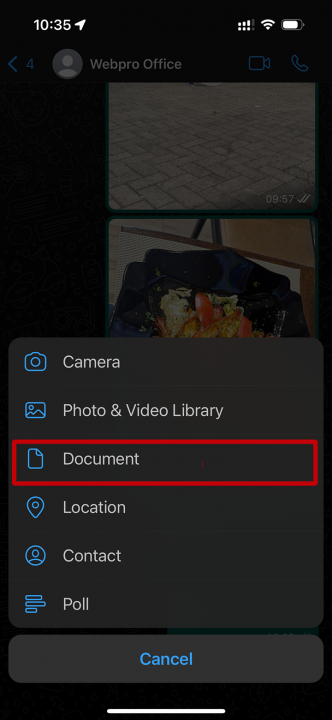 This will open the Files app from where you can select the photo(s) you want to share.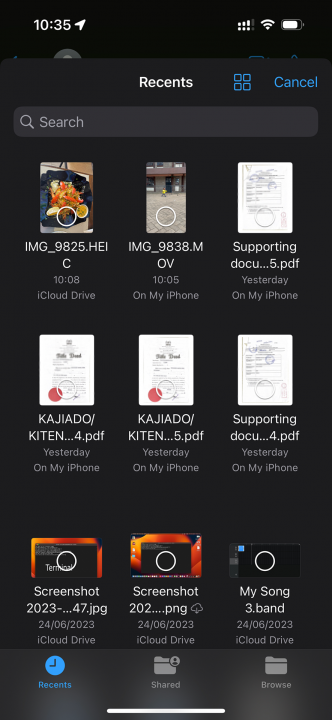 Using this method, Whatsapp will send the exact original file to the recipient. Uncompressed, unaltered photos. This is probably the surest way of sending high quality photos via Whatsapp on iPhone.