This is a very simple and straightforward exercise that you should not have any trouble executing.
We use page numbers in Word to provide a sequence and order in your work. Let us now go through how to input them.
How To Add Page Numbers In Word
Open your Word document. Navigate to the Menu bar and click on the Insert option.
Now click on the Page number option and a series of choices will be displayed. Choose the option that works for you, either adding the page number at the top or at the bottom of the page.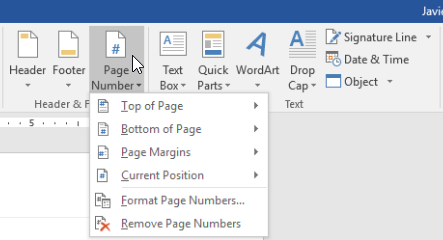 You may also decide you want to remove the page numbers. Follow the same method illustrated above.
Click on the Page Numbers option and choose the Remove Page Numbers option. This should do it.
Also Read: How To Hide Comments In Word