The Mac OS dock comes in handy where it gives you quick access to application icons which are displayed at the bottom of the screen.
However, the dock can inhibit your screen space and its functionality leading to your wanting to hide it. Below, we are going to look at 2 ways you can hide your dock.
Using Keyboard shortcuts
Using this method, hiding your dock is as easy as pressing Command()Option+D. This same command can also be used to undo what you just did.
If you want to unhide your dock, you once again press Command()Option+D. Another way to unhide the dock would be to move your cursor to where it used to be and it will pop back up.
Using System Preferences
Locate the Apple icon and click on it. From the menu that pops up, select System Preferences and click on Dock.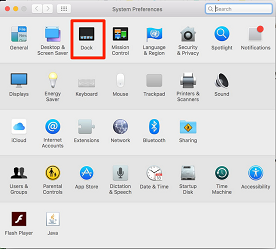 On the page that appears, check the box next to "Automatically hide and show the Dock." This will do it, the dock will disappear.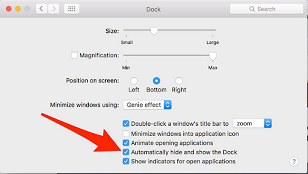 To unhide the dock, move your cursor to the bottom of the screen where the dock usually is by default or to wherever you may have moved it to on your screen.