Privacy and security are paramount concerns in our interconnected world, and they extend to our smartphones, including the Google Pixel 8 and 8 Pro.
There are various reasons why you might want to keep your Caller ID hidden when making phone calls, whether it's for personal privacy or to maintain a level of anonymity.
In this guide, we'll walk you through the comprehensive step-by-step process on how to hide the Caller ID on your Google Pixel 8.
Also Read: How To Enable & Disable Do Not Disturb Mode On Google Pixel 8
How To Hide Caller ID On Google Pixel 8
Begin by opening the phone app. Once you have the phone app open, you'll need to access the settings. To do this, tap on the three dots located in the corner of the search bar. This will open a menu. From the menu that appears, select "Settings."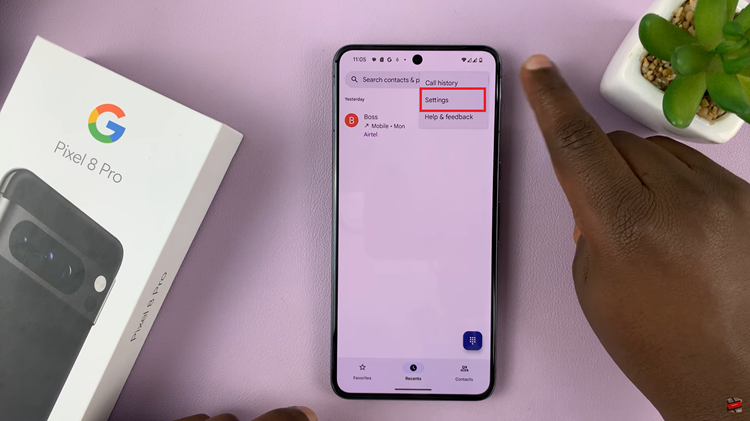 Within the settings menu, you'll need to locate an option called "Calling Accounts" and tap on it. If you're using a dual SIM card, make sure to select the appropriate SIM card you wish to modify. After selecting the SIM card, you will see an option for "Additional Settings." Tap on this to proceed.
Now that you're in the additional settings, you should see the option for "Caller ID." Tap on this option to access the Caller ID settings.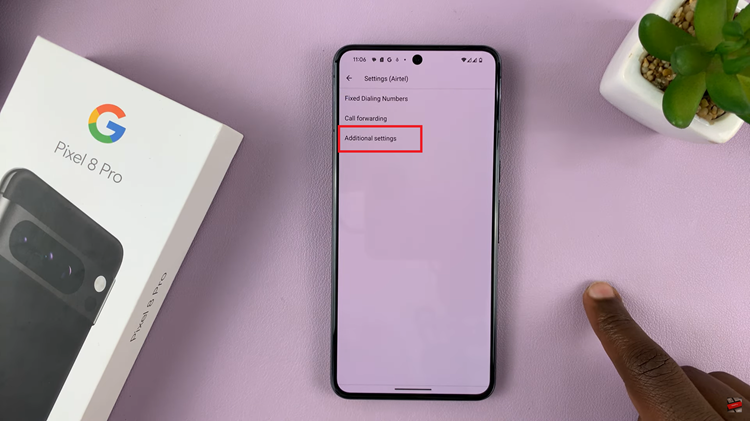 From the Caller ID settings, you'll see a menu of options. To hide your Caller ID, select the "Hide Number" option. After selecting "Hide Number," your phone will need a moment to update the settings. This process may vary in duration depending on your device and network, so be patient.
Once your phone has finished updating the settings, you can simply press the back button or navigate back to the home screen. Your phone number or Caller ID will now be hidden when making calls.