Knowing how to hide apps on Oppo phones will increase your knowledge around the Oppo phones user interface and what you can do with these smartphones.
You can hide security sensitive apps on your phone so that anyone touching your phone cannot see or access these apps on your home screen or app drawer.
Hidden apps on Oppo are also protected behind a password and there's a quick access mechanism of reaching and using hidden apps on your Oppo phone. Oppo phone have in my opinion, the best 'Hide apps' feature in any smartphone right now.
How To Hide Apps On Oppo (Oppo A95)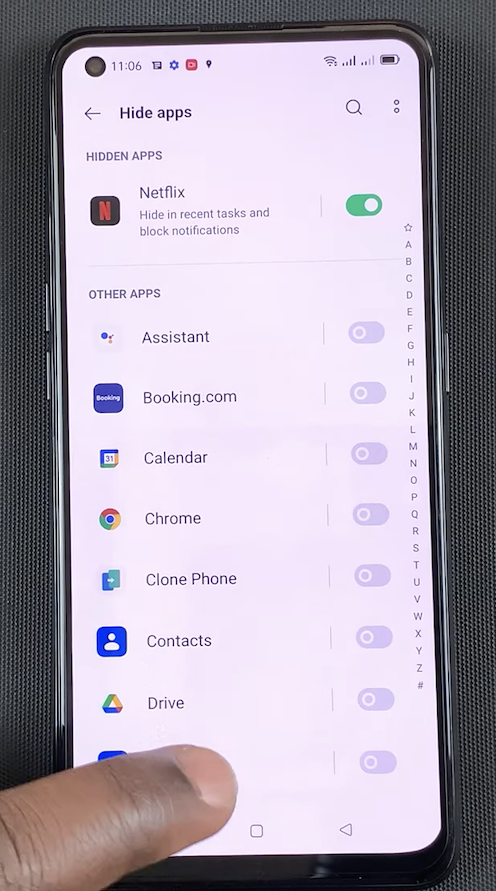 Go to Settings
Tap on 'Privacy'
Tap on 'Hide Apps'.
A pop up windows saying 'You need to Set up privacy password first'. will appear. This will lead you to setting up a specific password for all privacy on your phone.
Set up your Privacy Password
Choose one of the Apps you want to Hide
Set up access code for your Hidden apps
Then go ahead and add to the list of apps you want to hide using the toggle button next to each of the apps.
How To Access Hidden Apps On Oppo
To access your hidden apps, simply go to the dialer and dial in the access code you set up for your hidden apps. You'll see your hidden apps. Then you can tap on the app you want to use and use it. Once you close the app, it will stay hidden.
How To Unhide Apps On Oppo
When you no longer want to hide apps on your phone, you can unhide them.
Go to Settings
Tap on 'Privacy' and Enter your privacy password
Then go to 'Hide Apps'
Turn off the toggle button next to the app(s) you want to unhide.
Exit. The app(s) will be unhidden.
Watch: How To Hide Apps On Samsung