There are plenty of apps that have made international calls and text messages easier and cheaper.  With apps like Whatsapp,  Facebook messenger, Viber and many more you can make and receive international calls and text messages almost free.  All you need is internet connection.
Why You Need a US Phone Number:
But If you have a US based company or website, you might still need a US based phone number for the purpose of looking professional and trust worthy. This phone number is where people can call for inquiries and verification.
A US based phone number will also be used by the elderly and those people who don't use apps like Whatsapp. The main advantage of this US phone number is that,  callers from the US will not be charged international rates to call you. The call will be redirected to your phone from wherever you are in the world.
Spikko in an online service that will charge you a friendly monthly fee to keep and maintain a US phone number that you acquire for free.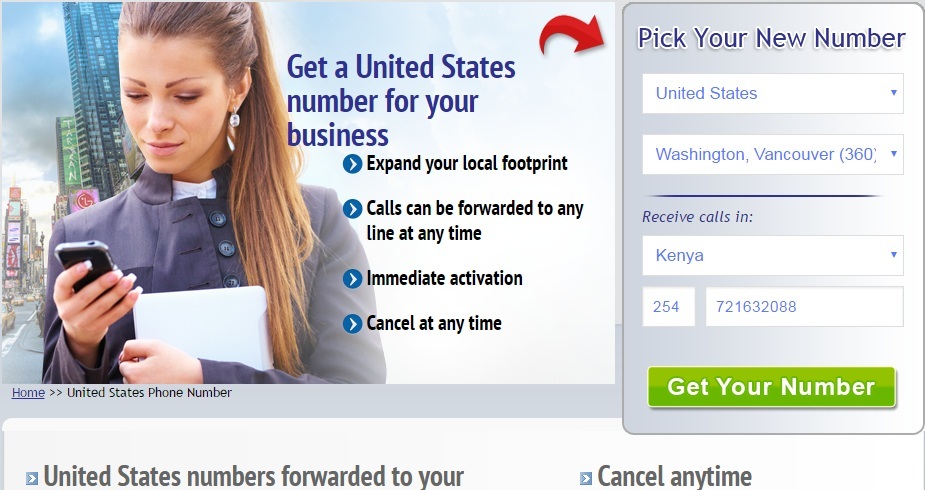 Pick any state in the US on the home page and choose the phone number you want incoming calls to be redirected to in the 'Receive calls in'  section.
When that's done,  click on 'Get Your Number'.  You'll now be required to choose your monthly plan. Choose one according to your needs.  If it's just a formality and you really don't expect a lot of calls, then you can choose one of the cheaper plans.  Continue with the registration process.
Sonetel is also another service that gives you a virtual US phone number. With a free trial period you can try it to get a virtual Us phone number where users can call and the call will be redirected to your local phone wherever you are in the world.
Also Read: Use Messaging Apps To Make Free International Calls