Twitter has proven itself to be an indispensable marketing tool for almost all types
of businesses. But even as great as it is, you cannot experience the benefits of Twitter until you have a significant number of followers. The more Twitter followers you have the more success you can enjoy on Twitter.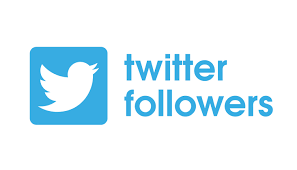 Unless you are a celebrity or a very well know brand, it requires effort on your part to accumulate Twitter followers. It does not stop at creating a Twitter account. If you don't make effort, you will end up with a few followers from friends and family members.
In this tutorial, I will briefly explain the practices and habits that will enable your Twitter account get more exposure and hence followers. These might pass off as basic practices but they really do increase your chances of getting followers.
Complete Your Profile:
Your Twitter profile is your first introduction statement to other Twitter users. The more information they can get from your profile information, the higher the chances are that they will follow you.
Profile Picture: Your Twitter profile picture is your graphical representation on Twitter. Make sure your profile picture represents you or your brand the best way it can. At best, change it to a clear portrait of yourself or your company logo. The profile picture appears next to tweets, retweets and mentions.
Twitter Name: Your Twitter name represents you or your brand. You can change your Twitter name any time you want.
Twitter handle: The Twitter handle is what other twitter users will be using to identify your account and mention you in tweets and comments. For best results, make sure the Twitter handle is as close to your account name as possible.
Twitter Bio: Your Twitter bio is what explains to other people what you are all about. Make sure it is as detailed as possible. If you have a website enter the url in the space provided. Provide your location or our company's location in the field provided.
Twitter header Image: The header image also represents your profile when someone is on the profile page. Change the default header image into one that represents you or your brand.
Tweet The Right Way:
You need to be active on Twitter to get followers. Nobody wants to follow a boring person who only tweets once a month. You have to be actively involved in Twitter, interacting with other users so that you give them 'something' to follow.
Tweet Regularly: You must keep tweeting regularly to gain people's trust so that they can follow you. If you are not flexible enough to tweet regularly, you ca schedule tweets whenever you have time. Hootsuite and SproutSocial are tools you can use to schedule your tweets
Tweet with Images: On most social media platforms like Twitter, it has been proved that tweets with images get 18-20% more engagement. This means that tweets with images reach more people and the account gets a higher chance of acquiring more followers.
Tweet With Links: If you have a website or blog, use links from there in your tweets. Tweets with links have a higher chance of getting re-tweeted than tweets without. Re-tweets can expose your tweets and account to thousands of people at a time. Chances are, you'll get followers.
Tweet with hashtags: Relevant hashtags increase the tweet visibility especially to people following the hashtags. This will expose you to more people interested in what your are tweeting about and they are likely to follow you.
Interact With Other People's Tweets: Reply, re-tweet and comment on other people's tweets. This interaction will collect you a few followers.
Tweet motivational or inspirational quotes occasionally. These are great for getting re-tweets.
Watch: How To See Scheduled Tweets
Promote Your Twitter Account:
Promoting your Twitter account gets you the exposure you need to gather followers. You can promote your Twitter account using your profile or tweets. Here are a few ways to promote your Twitter account.
Share your Tweets: Share your tweets on other social media platforms like Facebook and YouTube. Here's how to share tweets on Facebook.
Embed your Tweets: Embed your tweets in your website and blogs so that your audience can know your Twitter handle and probably follow you.
Embed Twitter Widget: You can embed your Twitter widget on your blog so that the blog audience can easily follow you without leaving the blog.
Comment with your Twitter handle on other blog posts. Comment systems like Disqus allows readers to sign in with their Twitter accounts top post comments.
Pay For Twitter ads: Twitter Ads are a sure way way of getting exposure to your tweets and account in general. The success of Twitter ads in acquiring followers is dependent on the other factors mentioned above and below.
Follow Other People:
Following other people will increase your chances of getting follower as some of those people follow you back. To ensure a high followback turnover, follow people who share your interest and tweet in the general topic of your interests.
Follow people in your hashtag list: Follow people who tweet with the same hashtags you tweet with. Most likely they'll be interested in your opinion on the topic and follow you back.
Twiends to find new Twitter users you can connect with. Once you're listed on the platform, other users with similar interests will also be able to find and follow you.
Ignitwit is a tool that curates a list of the topics you are interested in and prepares a list of people you should follow. These people are likely to follow you back because you share similar interests.
Buy Twitter Followers:
If you really need Twitter followers and you are willing to be deceitful to get them, you can purchse fake Twitter followers. Websites like Fiverr offer such services. When you buy a huge number of fake followers for $5 or so, your follower count will increase.
A huge follower count will trick other Twitter users into thinking your Twitter Timeline is very interesting and is attracting a lot of followers. Most of the time, they will follow you just because 'other people' follow you.
Verify Your Account:
A verified Twitter account is an assurance that a Twitter account is legit and is posting content worth a follow. If you have met the criteria, you should verify your account and you'll get followers solely because your account is verified. How To Get a Verified Twitter Account.