As with any application, YouTube gets errors once in a while. Users have complained that they sometimes get playback errors when they try to stream videos on the platform.
A few reasons why your app may be misbehaving is due to a problem with your Google account, a corrupted device or the app itself.
How To Fix YouTube Playback Error
Restart Your Browser
Whichever browser you are using, close it and then restart it once again. This step is very simple and it may be just what you need to resolve the error.
Sign Out Then In To Your Google Account
Its a simple step just as the heading sounds. Click on your Profile picture at the top right hand corner and then click on the Sign out option.
Close YouTube and then open it. Sign in once again using your Gmail details then try to play the YouTube video as before.
Reset Your Router
Turn off power to your router and wait for 10 seconds. Once this is over, switch it back on and try to play your YouTube video once again.
Clear Cache And Data
Depending on the device you are using, consider cleaning its cache and data as these temporary and sometimes not useful files may pile up and hinder the operation of your app.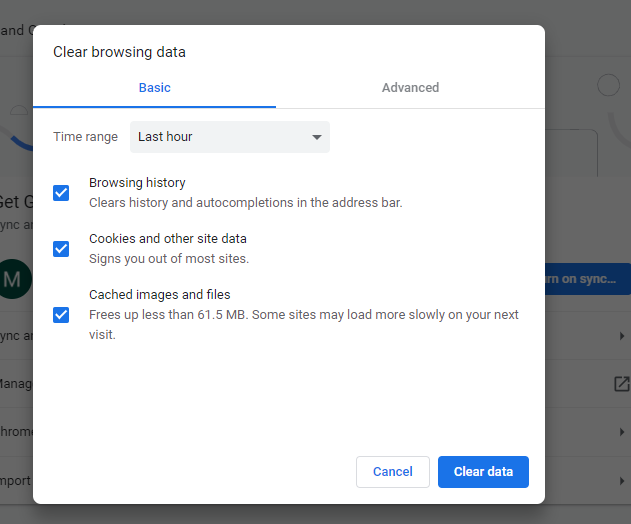 To remedy this, clear the cache and data.
Switch Browsers
YouTube, being a Google product, will work at optimum on Google Chrome.
If you are using any other browser apart from Chrome, you might want to switch to Chrome and see if the playback error will clear.
Update The App
This works if you are watching YouTube on your phone. Go to the App Store or Play Store and update the app as an outdated version of the same may be the cause of your problems.
Reset Video Quality
If you are watching your video on high resolution but you do not have sufficient internet bandwidth for the video to load, a playback error will occur.
To resolve this, lower the video quality to a lower resolution and the video should play without any hitches or glitches.
Check Google Server Status
The error could also be caused by nothing on your end but by Google servers having an issue.
Check on outage.report to see if any issue has been reported and if yes, wait it out.