Just like any other application, Show Box sometimes faces problems with its servers.
This could be caused by using an outdated version of the app or a problem with your connection.
How To Fix Show Box Server Error
Update Show Box To The Latest Version
Developers of the app continually update it putting in new features and fixing up and coming bugs.
This is to ensure that the app continues working well without any hitches and glitches. For this reason, it is important then that you keep the app updated.
Since Show Box is not available on Google Play Store, you will have to download Show Box APK file and install it.
From here, you can download the latest version.
Clear Show Box Cache And Data
Doing this will enable your videos to load faster, avoiding the error altogether.
Open Settings on your phone then tap on the Applications option. A list of apps installed on your phone will be displayed, click on the Show Box app.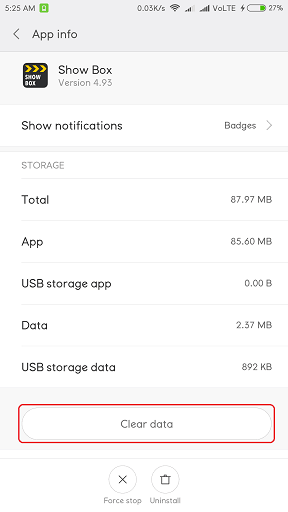 Right click on it and go for the Clear Data option. This action will also clear the cache. The error should clear now.