The Samsung Galaxy A24 is a remarkable smartphone, known for its impressive features and stunning display. However, like any electronic device, it's not immune to the occasional hiccup, and one common issue that users can encounter is problems with screen color.
Whether your screen is displaying unusual tints, colors seem off, or you're simply dissatisfied with the way it looks, don't fret.
In this guide, we'll walk you through the comprehensive step-by-step process on how to fix the screen color on your Samsung Galaxy A24.
Also Read: How To Disable Keyboard Vibration On Samsung Galaxy A24
How To FIX Screen Color On Samsung Galaxy A24
The first step is open the "Settings" app. In the settings menu, scroll down until you find the "Accessibility" option. Within the "Accessibility" menu, you'll see various options. Look for "Visibility Enhancements" and tap on it to proceed.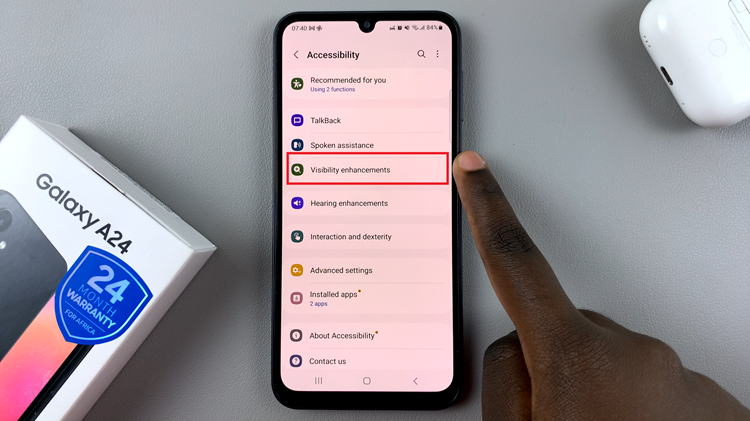 Under "Visibility Enhancements," you'll find the "Color Correction" option. If it's enabled and causing issues with your screen color, tap on it to access its settings. Then, simply disable the color correction feature. This should help resolve any unwanted color alterations on your screen.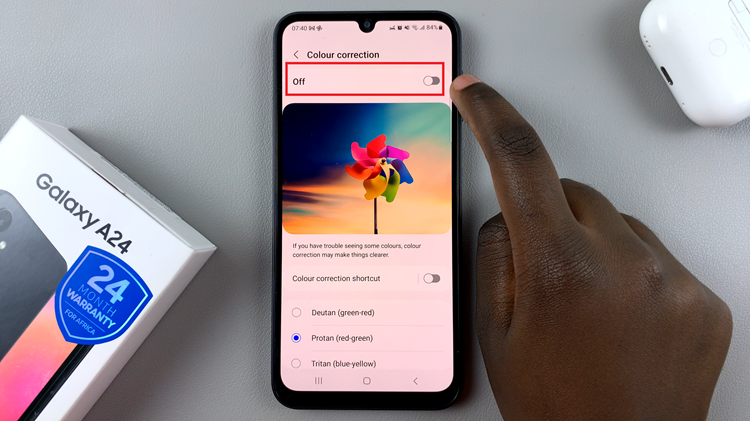 By following these steps, you can easily correct any problems related to color tint or display anomalies. Remember that these settings are designed to enhance accessibility for users with specific needs. If you continue to experience screen color problems after following these steps, you may want to reach out to Samsung's customer support.