This error crops up when a user tries to start up Hulu to stream movies and shows.
There are a number of reasons why you may get this error like having corrupted data, unstable internet connection or an outdated application.
How To Fix Hulu Error Code 94
Deactivate Your Device
Deactivation then reactivation of the device you are using may be just what the doctor ordered.
Open your browser of choice and then open the official Hulu website. Next up, log in as you usually do.
At the top right of the page that will open, go to the Block icon, hover your cursor over it and choose the Account option from the list that displays..
Under the Your Account option, select the Manage Devices option then click on the Remove option seated next to the device getting the error.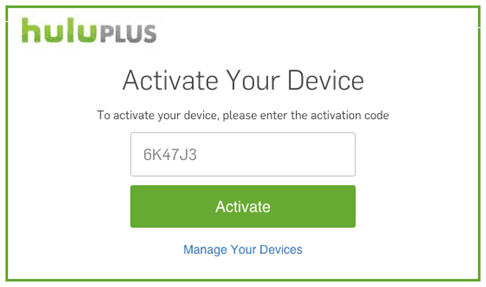 This will deactivate the device and to reactivate it, just enter the code provided when you log in once again. The error should have cleared now.
Powercycle Your Device
To do this, press and hold down the Power button of the device for at least 15 seconds.
Next, unplug it together with the router from their power source and wait for a couple of minutes.
Plug them back in and switch them on. Check to see if the error has now cleared.
Update Your Application
The error could be occurring due to your using an outdated version of your app.
To remedy this, you will need to update it to the latest version.
Updating Hulu On Windows
Close Hulu completely and open the Store page indicated by a briefcase icon on your taskbar.
Under the 3 dots at the top right corner of the page, go for the Downloads and Updates option.
Next, click on the Get Updates option and wait for your computer to do its thing.
Once done, now open the app and check to see if the error has cleared.
Updating Hulu On Android
Open the Play Store and click on the Menu icon found at the top left corner of the page.
Next, click on the My Apps and Games option and choose the Updates option.
Under this option, click on the Check for updates option and click on Update next to the Hulu app.
Wait for the update to be downloaded and installed and then log in to Hulu to see if the error has cleared.
Update Your Device Software
An outdated version of the software you are using may be incompatible with your app.
This could be the cause of the error and to remedy it, you will need to update the Software and check to see that you get no more problems.
Read also: How to fix Hulu Error code 301