Firefox Sync is for me,  one of the best features that the Firefox team have come up with since the browser was first launched.
Firefox Sync is a feature that allows you to use your browser preferences and browsing data like history,  bookmarks,  passwords and tabs across all your devices using Firefox.
Basically this means that,  you can save a bookmark when using Firefox on your PC,  then access the same bookmark from Firefox on your tab or iPad later.  It just makes all the browsing data available wherever you are.  The browsing data is basically saved on the Mozilla servers and made available to you whenever you need them.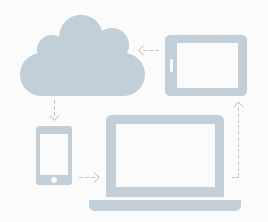 To get started,  you need a Firefox account.  Sign up for one quickly and verify using the email address you'll provide.
Once the account is created,  head over to Mozilla Firefox menu in the upper right side. Click on the menu and select 'Sign in to Sync.'  Click on 'I already have an account' and sign in to your account.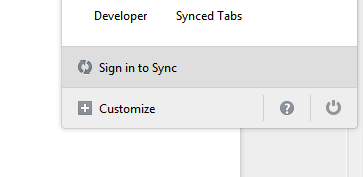 Once you are signed in,  select the browsing data you want to Sync across your devices using the check boxes.  Click 'Okay' and that's it.
You can now go on your other devices,  launch Firefox and sign in to your Firefox sync account and all the data you chose to Sync  will be synchronized.
How To Manage Firefox Sync:
You can manage Firefox sync settings from the Firefox Sync page any time.  Just click on the Firefox menu,  then click on the Sync button at the bottom of the menu.  This will open up the Sync page where you can make changes to your Sync preferences.
For Firefox on Android,  tap on the browser menu,  select 'settings'  then tap on 'Sync'  to open Sync management on Firefox for Android.  On this page you can sign in and Sync, or you can disconnect the device from Sync any time you want.