The Samsung Galaxy A24 caters to the diverse needs of its users. While its capabilities are a significant advantage, there may be occasions when you encounter issues with third-party applications or software conflicts. In such situations, entering Safe Mode can be a valuable tool for troubleshooting and resolving problems.
Safe Mode is a diagnostic mode in which your device operates with only essential system software, temporarily disabling third-party applications. This allows you to determine if a specific app is causing problems or if the issue lies elsewhere.
In this guide, we'll walk you through the step-by-step process on how to enter and exit safe mode on your Samsung Galaxy A24.
Also Read: How To Enter Recovery Mode On Samsung Galaxy A24
How To Enter & Exit Safe Mode On Samsung Galaxy A24
To initiate the process of entering Safe Mode, begin by accessing the Power Off menu. Once you have accessed the Power Off menu, look for the Safe Mode icon. It typically appears as a "Safe Mode" label or text. Tap on this icon to start the process of entering Safe Mode.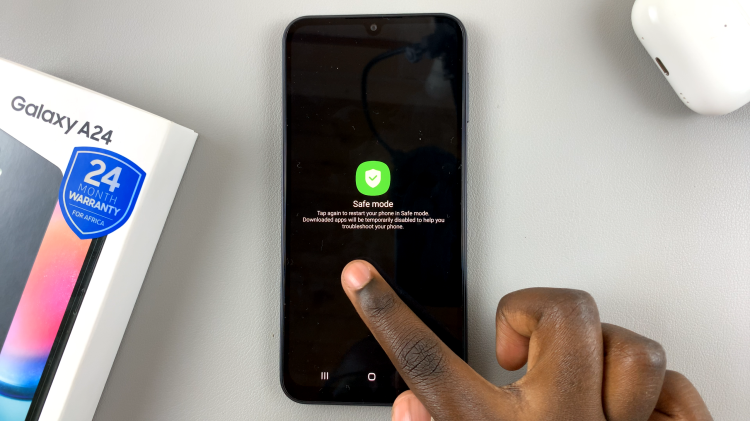 After tapping the Safe Mode icon, your Samsung Galaxy A24 will automatically restart. It might take a moment for the device to boot into Safe Mode. This is useful for troubleshooting issues caused by those apps.
Once your device has successfully restarted in Safe Mode, you'll notice a few key differences. Most notably, third-party apps such as YouTube or Spotify will no longer work in this mode. This is because Safe Mode only allows core system applications to run.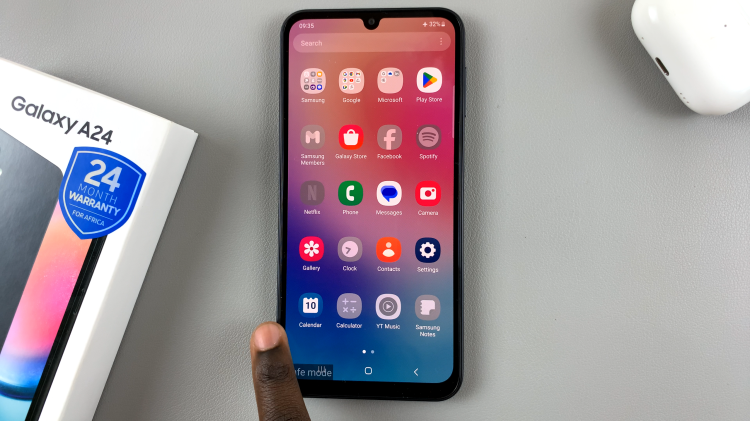 To exit Safe Mode To exit Safe Mode, all you need to do is Restart your device. This will initiate a regular restart of your device. After the restart is complete, your Samsung Galaxy A24 will return to its normal operation mode, and all third-party apps will be available and functional again.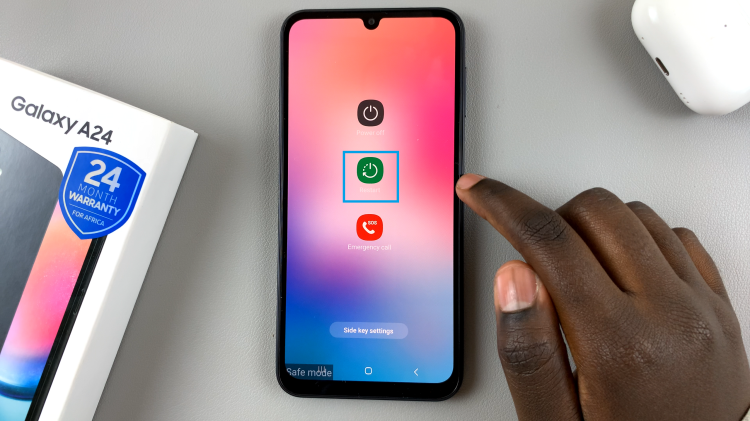 Entering and exiting Safe Mode on your Samsung Galaxy A24 is an essential troubleshooting step for resolving software-related issues. This feature provides a secure environment to diagnose problems and identify if third-party apps are causing any conflicts.