Among the Samsung Galaxy S23 and its many functions, the split keyboard feature stands out as an excellent tool for those who prefer typing with both hands while holding their phone in landscape mode.
Whether you're composing messages, emails, or working on documents, enabling the split keyboard can significantly improve your typing experience.
In this article, we will guide you through the straightforward process on how to enable the split keyboard in landscape view on your Samsung Galaxy S23.
Also Read: How To Set Side Key Double Press To Open Your Favorite App On Samsung Galaxy S23
How To Enable Split Keyboard In Landscape View On Samsung Galaxy S23
The first step is to open the "Settings" app. Once you are in the Settings app, scroll down and select "General Management." Under the General Management menu, you will find various options related to your device's settings. Look for "Samsung Keyboard Settings" and tap on it.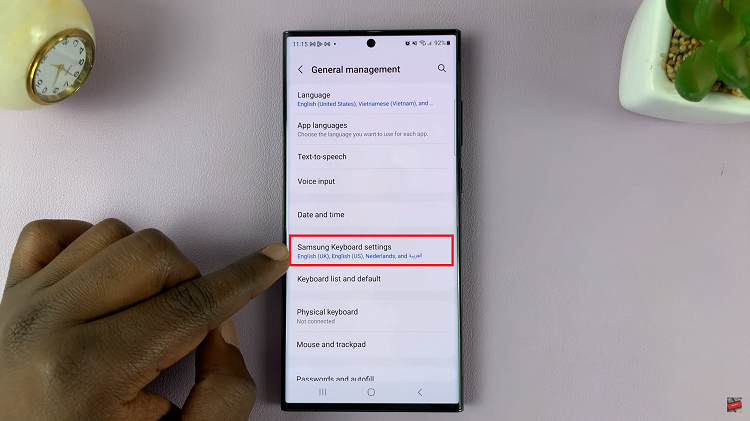 On the Samsung Keyboard Settings page, scroll down until you find the option labeled "Mode." In the Mode settings, you will see two menu options: "Portrait View" and "Landscape View." To enable the split keyboard, you need to look towards Landscape View.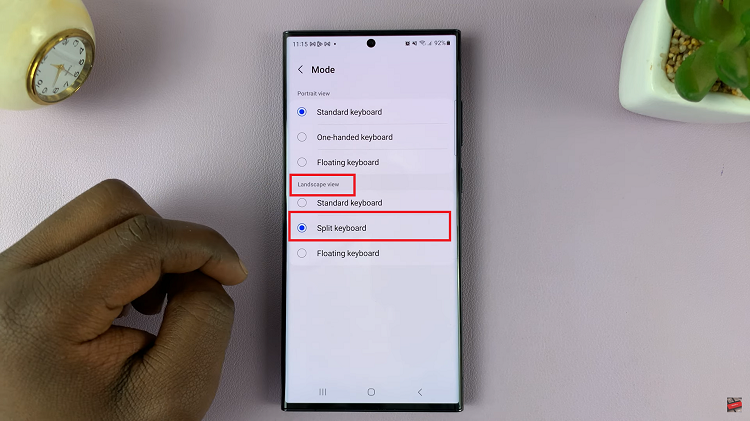 Under Landscape View, you will see various keyboard settings. Look for the option that says "Split Keyboard." Tap on this option on to enable the split keyboard feature on your Samsung Galaxy S23.
By following these simple steps, you can easily activate this feature and enjoy a more comfortable and efficient way of typing on your smartphone. Whether you're sending messages, composing emails, or working on documents, the split keyboard on the Samsung Galaxy S23 can make your tasks easier and more convenient.
Watch: How To Enable / Disable 'Save Screenshot To Clipboard' On Samsung Galaxy S23, S23+ and S23 Ultra