You can enable noise cancellation with one AirPod on your iPhone 15 & iPhone 15 Pro. In this article, we'll guide you through the steps to activate this feature and make the most out of your audio experience. In the bustling world we live in, finding moments of peace and focus can be a challenge.
Fortunately, Apple's iPhone 15 and iPhone 15 Pro come equipped with an impressive feature that allows you to enable this feature. This functionality provides you with the flexibility to immerse yourself in your own world, even in the midst of chaos.
To enable noise cancellation with one AirPod, you'll obviously need an iPhone 15, iPhone 15 Pro or iPhone 15 Pro Max and AirPods (2nd generation or later).
Read: How To Enable/Disable Notifications In Standby Mode On iPhone 15 & 15 Pro
Understand Noise Cancellation
Before we dive into the process, let's take a moment to understand what noise cancellation entails. This technology works by using microphones to pick up external sounds and generate sound waves that are the exact opposite (inverted phase) to cancel out the noise. In essence, it creates a bubble of tranquility, allowing you to focus on your audio without being disrupted by your surroundings.
Enable Noise Cancellation With One AirPod On iPhone 15 & iPhone 15 Pro
To start, make sure your AirPods are close to your iPhone 15 or iPhone 15 Pro, to be able to connect. Go to the Settings app, represented by a cog-wheel icon, and tap on it.
Scroll through the Settings menu, find the Accessibility option and tap on it. Under Accessibility, scroll down and locate the AirPods option. Tap on AirPods.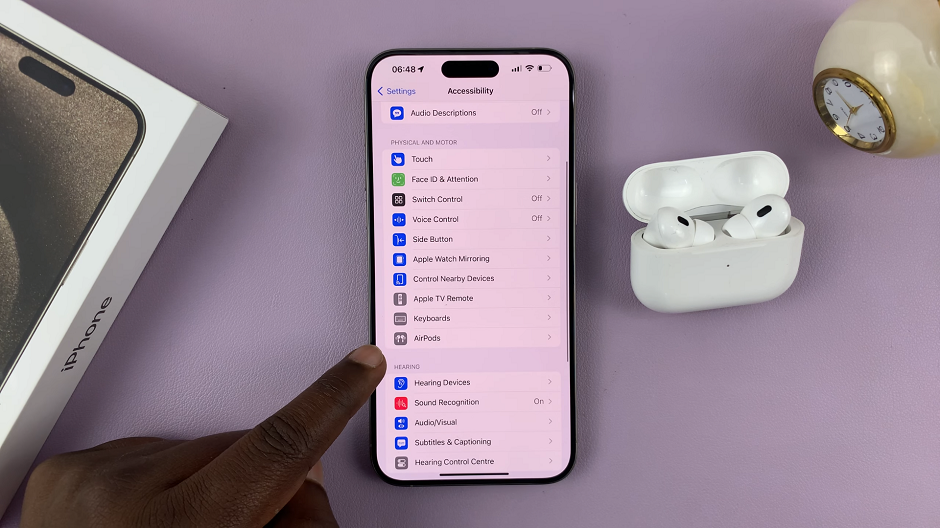 In the AirPods menu, locate the Noise Control section. You should see the option, Noise Cancellation with One AirPod with a toggle button next to it.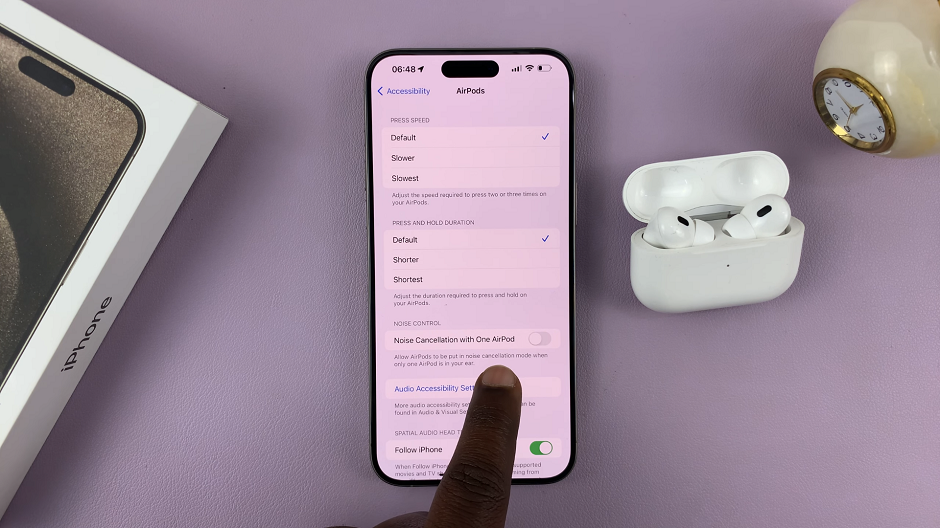 Tap on the toggle button to turn it on. It should turn green from grey. Now, whenever you take just one AirPod out of the AirPods case, the noise cancellation should be activated on just that one AirPod.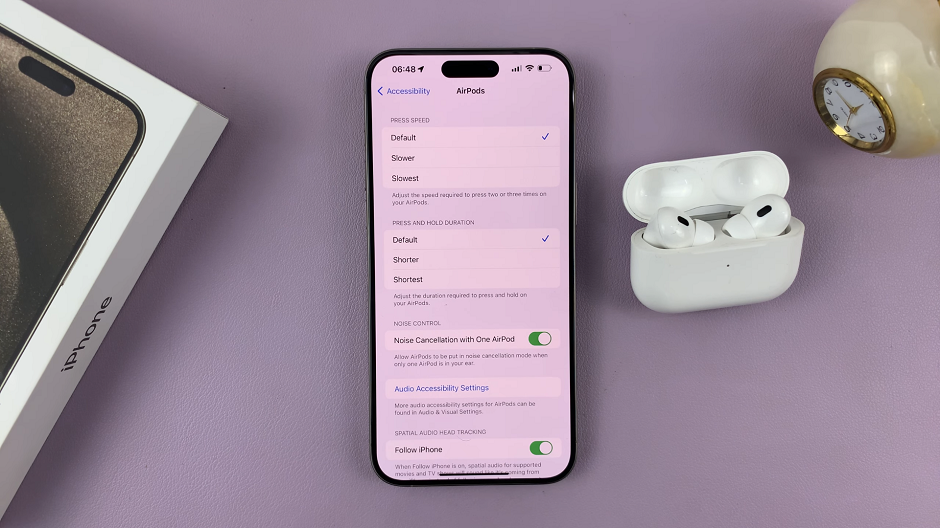 Experiment with wearing one AirPod at a time to find the most comfortable and effective fit for your ear. Test the noise cancellation in different environments to get a feel for its capabilities.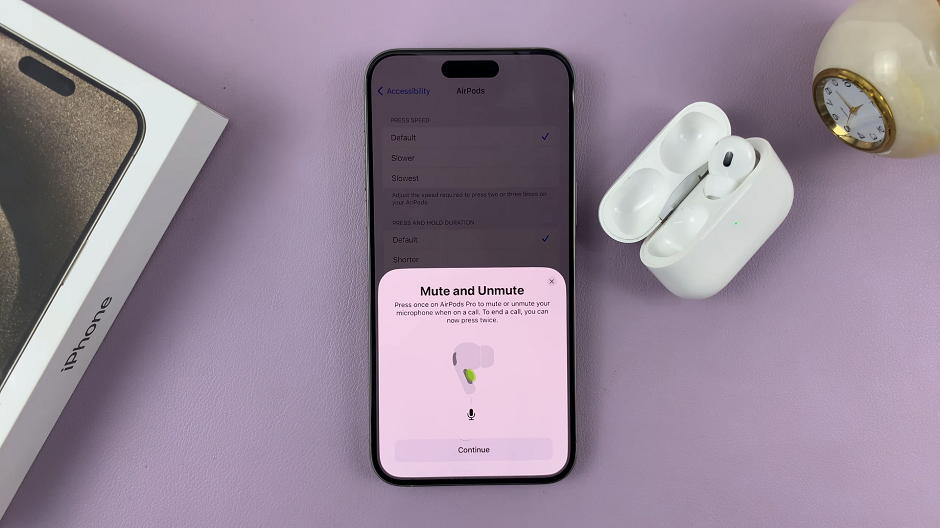 Troubleshooting Tips
If you encounter any issues, ensure your AirPods and iPhone have the latest software updates. Clean the mesh of your AirPods to ensure optimal microphone performance.
Noise cancellation can also be applied to any audio playing on your iPhone like music or podcasts. The level of noise cancellation is set by Apple's algorithms and cannot be manually adjusted.
Using noise cancellation with one AirPod may have a slightly increased impact on battery life compared to using both, but it is generally efficient.
By following these steps, you can unlock the power of noise cancellation with a single AirPod. Enjoy your newfound tranquility and enhanced focus. Whether you're in a noisy coffee shop, on a crowded train, or simply seeking a moment of peace in your daily routine. Happy listening!
Watch this: Can The iPhone 15 Charge The iPhone 14?