In this guide, we'll walk you through the simple steps to activate Hey Siri on your iPhone 15 & iPhone 15 Pro, allowing you to interact with your device using just your voice.
The iPhone 15 and iPhone 15 Pro bring a host of exciting new features to Apple's iconic smartphone lineup. Among these, the 'Hey Siri' voice command functionality stands out as a powerful tool for hands-free operation.
You can also simply enable the Siri voice command as well or Hey Siri and Siri combination. Whatever voice command you use, it will activate this.
Watch: iPhone 15 Pro Max vs Samsung Galaxy S23 Ultra – Which One Will Charge The Other?
Activate Hey Siri On iPhone 15 & iPhone 15 Pro
To begin the process, open the Settings app on your iPhone 15 or iPhone 15 Pro. This is where we'll access the Siri settings to enable the Hey Siri feature.
Once in the Settings menu, scroll down and tap on Siri & Search. This section contains all the options related to Siri's functionality.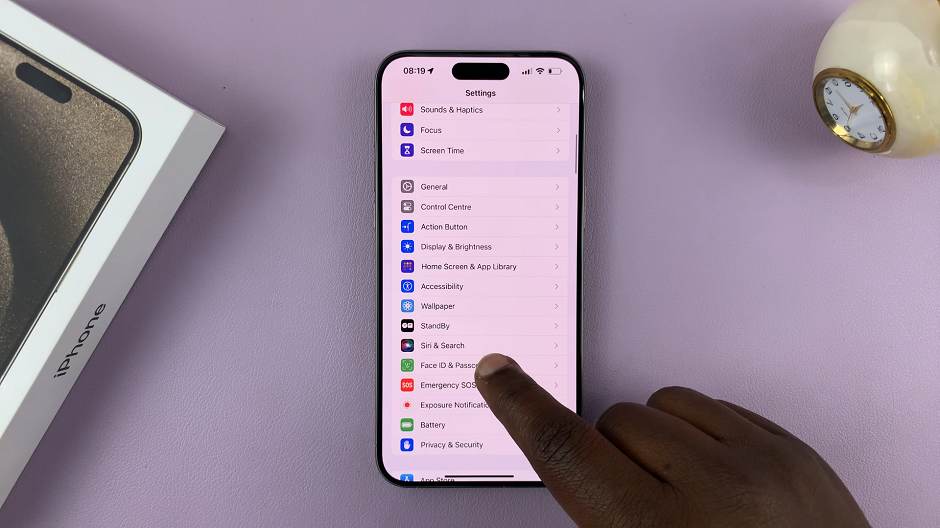 Within the Siri & Search settings, locate the option labeled Listen for. It should be Off by default. Tap on this option to reveal the Listen for options.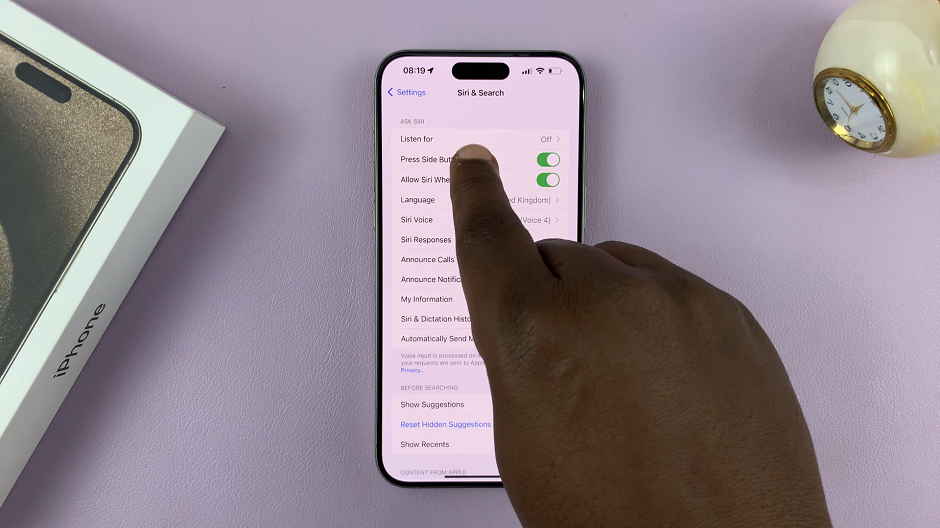 Under Listen for, Off should be the selected option.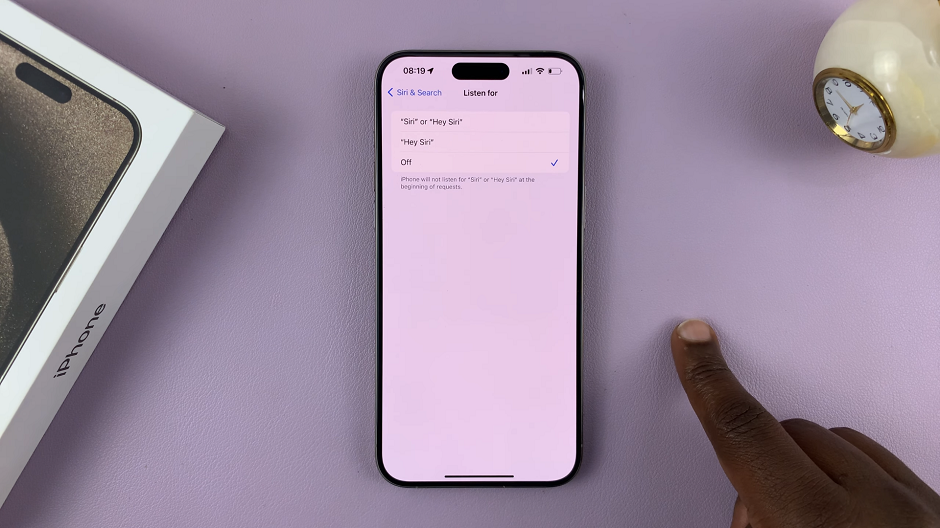 To activate Hey Siri, select the Siri or Hey Siri option or just Hey Siri. Your iPhone will now be listening for the Hey Siri or Siri command, depending on what option you chose.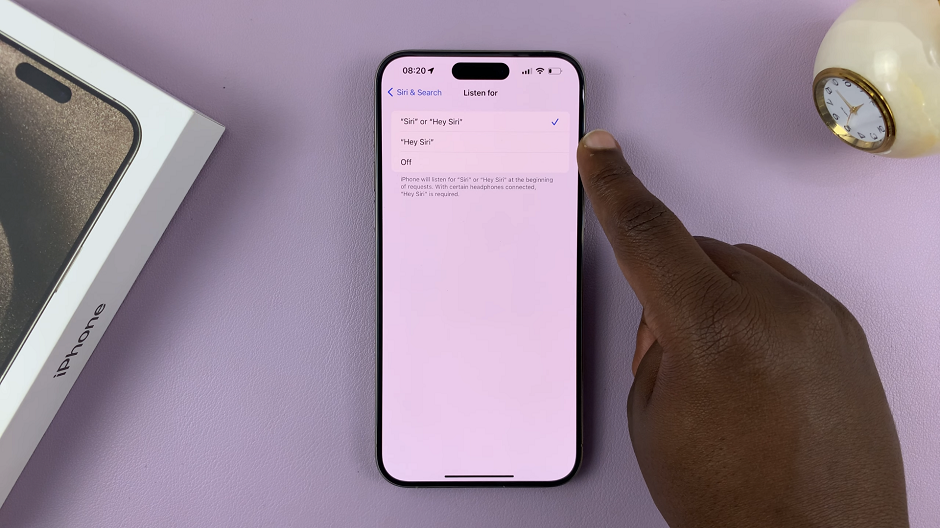 You will be prompted to set up voice recognition. This ensures that Siri responds only to your voice. To do this, follow the on-screen instructions to train Siri to recognize your voice.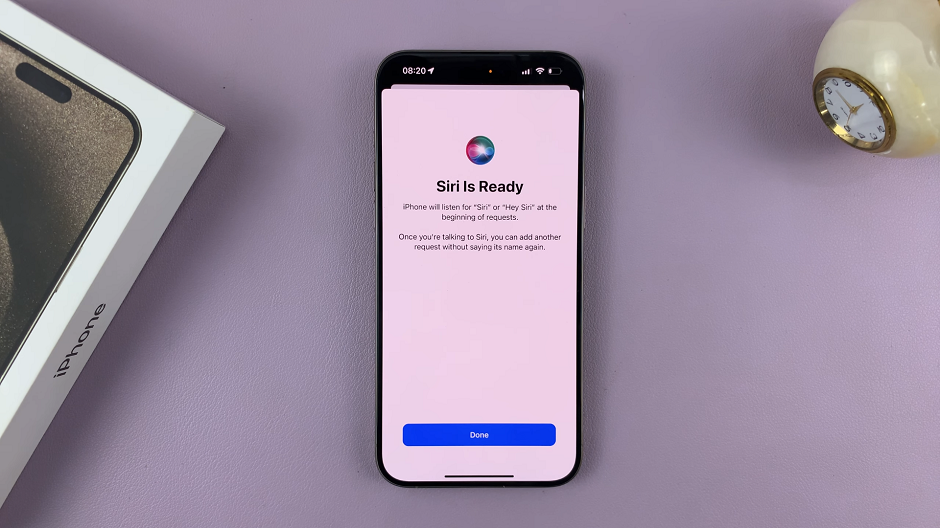 With Siri or Hey Siri now activated, give it a try. Simply say Siri or Hey Siri followed by your command or question. Siri should respond promptly, demonstrating that the feature is working as intended.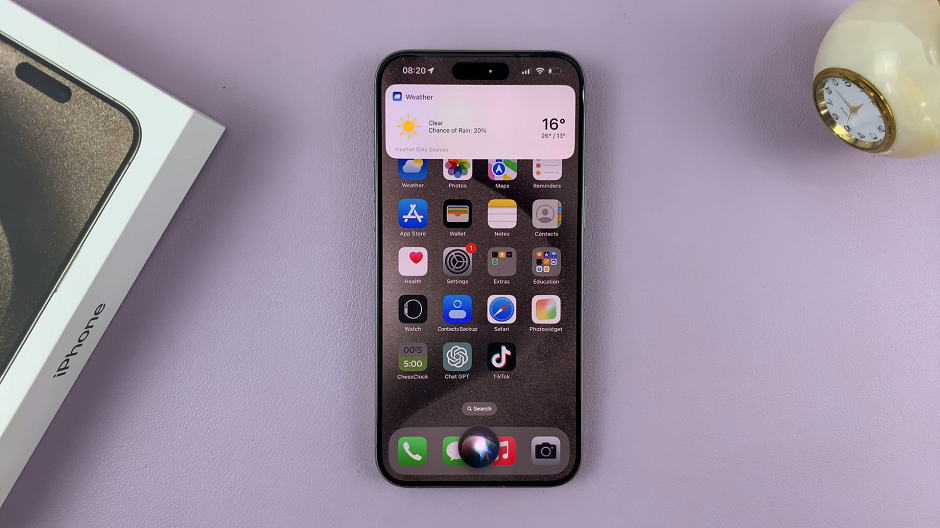 Benefits of Using Hey Siri
Hands-Free Convenience: Hey Siri allows you to interact with your iPhone without having to touch it, which can be incredibly convenient in various situations, such as when driving or cooking.
Accessibility: For users with mobility impairments or limited dexterity, Hey Siri provides an accessible way to use their iPhones.
Efficiency: It's often quicker to issue a voice command than to manually navigate through menus and type out requests.
Multitasking: With Hey Siri, you can perform tasks while your hands are occupied, making it easier to multitask.
Improved Safety: While driving, Hey Siri helps keep your attention on the road, as you can perform tasks without taking your eyes off the wheel.
Activating Hey Siri on your iPhone 15 or iPhone 15 Pro opens up a world of convenience and accessibility. By following the simple steps outlined in this guide, you can quickly harness the power of voice commands to interact with your device seamlessly.
Whether you're sending messages, setting reminders, or looking up information, Hey Siri makes it all easier and more efficient. Try it out and experience a whole new level of interaction with your iPhone.
Also Read: How To Turn Standby Mode ON/OFF On iPhone 15 & 15 Pro