With the advancement of smartphone technology, we can now take high-quality photos on our Samsung Galaxy phones. One exciting feature available on these devices is the ability to enable location tags in the camera, which adds geographical information to each photo we take.
If you are a Samsung Galaxy user and wish to enhance your photography experience by enabling location tags, you have come to the right place.
In this article, we'll guide you through the process on how to enable location tags in camera on your Samsung Galaxy phone.
Also Read: How To Remove Location Information From Media On Samsung
How To Enable Location Tags In Camera On Samsung Galaxy
To begin, open the Camera app on your Samsung Galaxy phone. Once the Camera app is up, locate and tap the "Settings" icon, which is typically positioned in the top-left corner of the screen.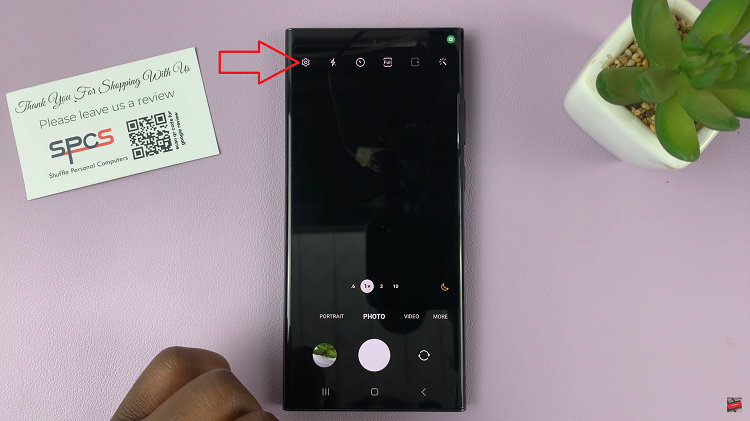 Within the Camera settings menu, scroll down through the options until you spot the "Location Tags" feature. Tap on it. Be aware that the name of this option may slightly differ depending on your Samsung Galaxy model and the Android version it runs.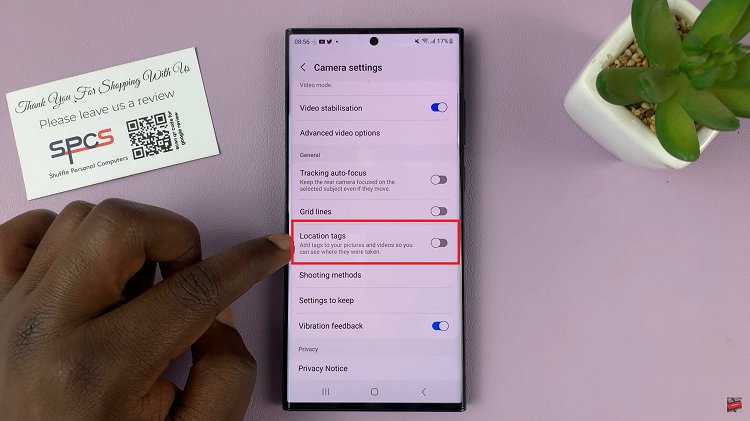 A prompt will appear, tap on "Turn On". Next, decide whether you want it to be an "Precise" location or "Approximate" the location. You also have to decide if it is a one time thing. Or if you want it active whenever you use the app.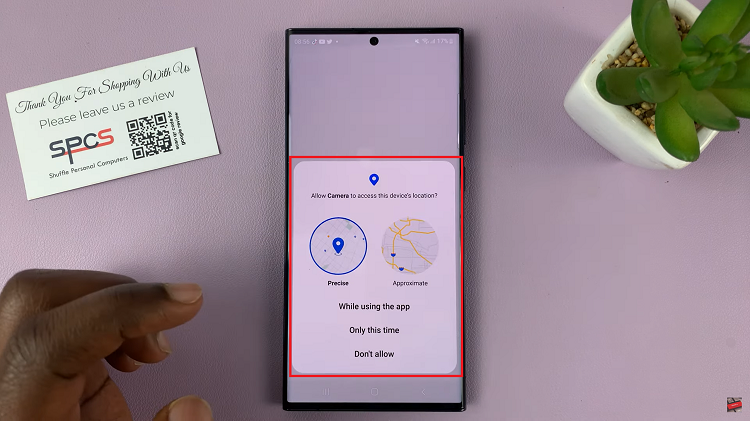 Confirm your choices and tap on "OK" to save the changes you've made. Now, when you check the photo details, you should see the location has been provided.