Looking to enable the hotspot Wi-Fi on your Google Pixel 8 & Pixel 8 Pro? In this guide, we'll walk you through the steps to set up and use the hotspot feature on your Pixel 8 Series.
The Google Pixel 8 and Pixel 8 Pro are powerful smartphones known for their cutting-edge features. One such feature that comes in handy is the ability to share your internet connection with other devices through a Wi-Fi hotspot.
Whether you're on the go or in a location with limited connectivity options, enabling a hotspot can be a lifesaver.
Read: How To Connect AirPods To Samsung Galaxy A24
Enable Hotspot Wi-Fi On Google Pixel 8 & Pixel 8 Pro
You can use the long method via Settings to turn on hotspot Wi-Fi on your Google Pixel 8 & Pixel 8 Pro. It is possible to use the simpler way in the quick settings shortcut.
Enable via Settings
Unlock your Google Pixel 8 or Pixel 8 Pro and go to the home screen. Swipe down from the top of the screen to open the notification panel. Tap on the gear icon in the top-right corner to access the Settings menu. You can also access it via the app drawer.
In the Settings menu, scroll down and locate the Network & internet option. Tap on it.
Within the Network & internet menu, find and select Hotspot & tethering.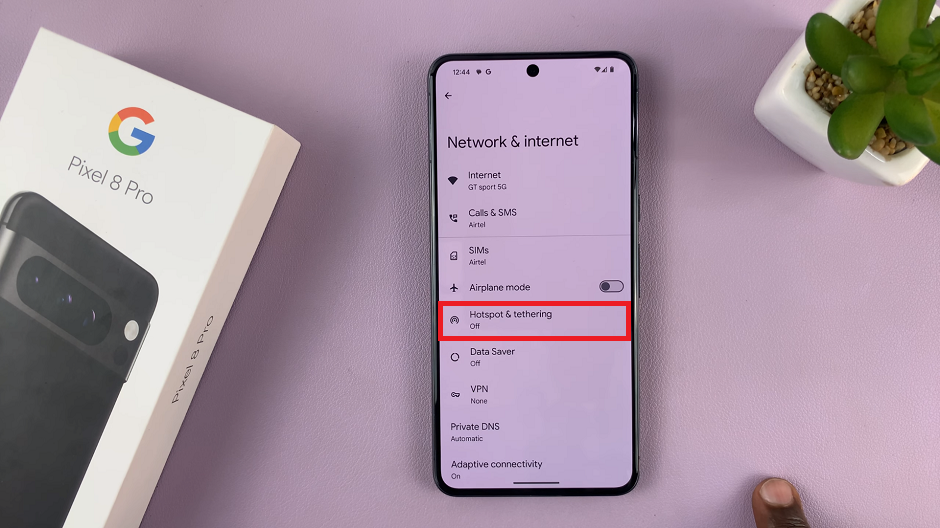 Next, tap on Wi-Fi hotspot and toggle the switch to enable the Wi-Fi hotspot feature. You can also use the toggle switch under Hotspot & tethering to enable it.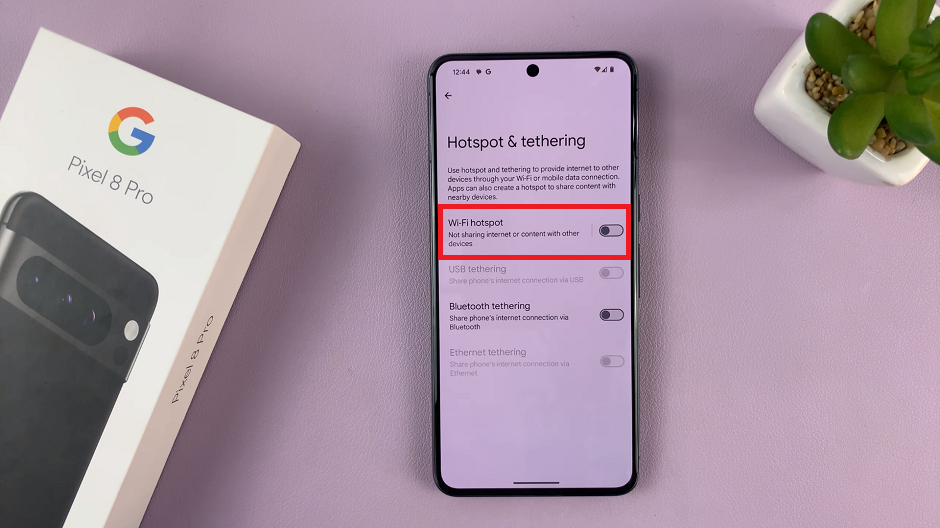 Tap on Hotspot Password to be able to use it to connect on any other device.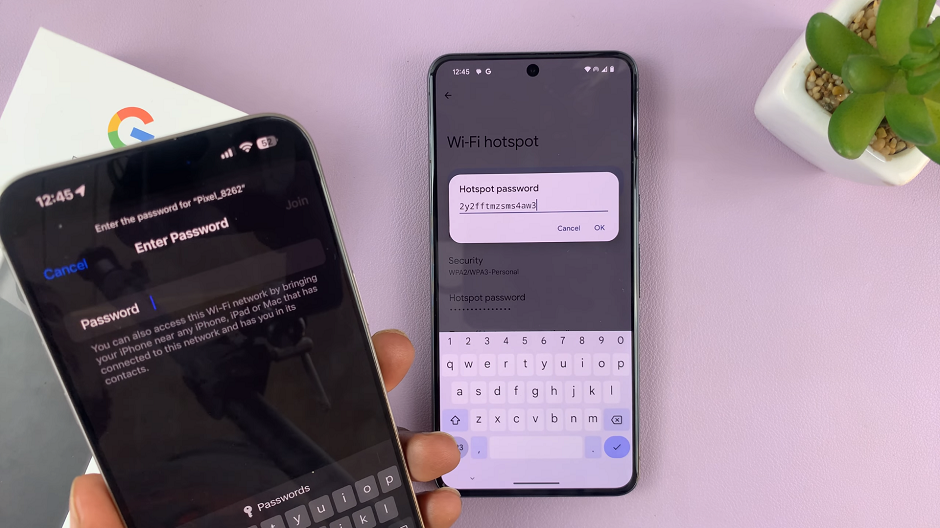 Once the hotspot is enabled, you can customize the hotspot name and password. Choose a unique and secure network name to identify your hotspot. Also, set a strong password to protect your hotspot from unauthorized access.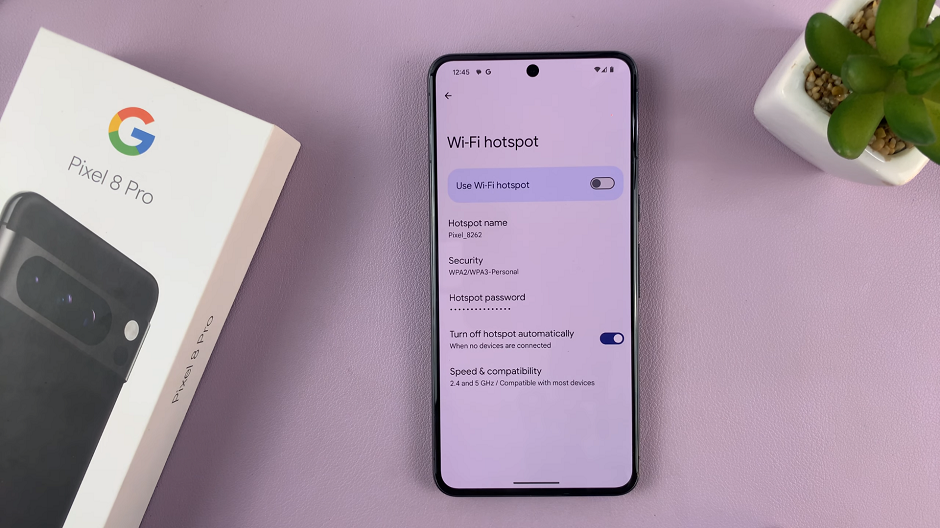 You can also toggle on the Turn off Hotspot automatically option.
On the device you want to connect, go to its Wi-Fi settings. Look for the hotspot name and select it. Enter the password you set in the previous step.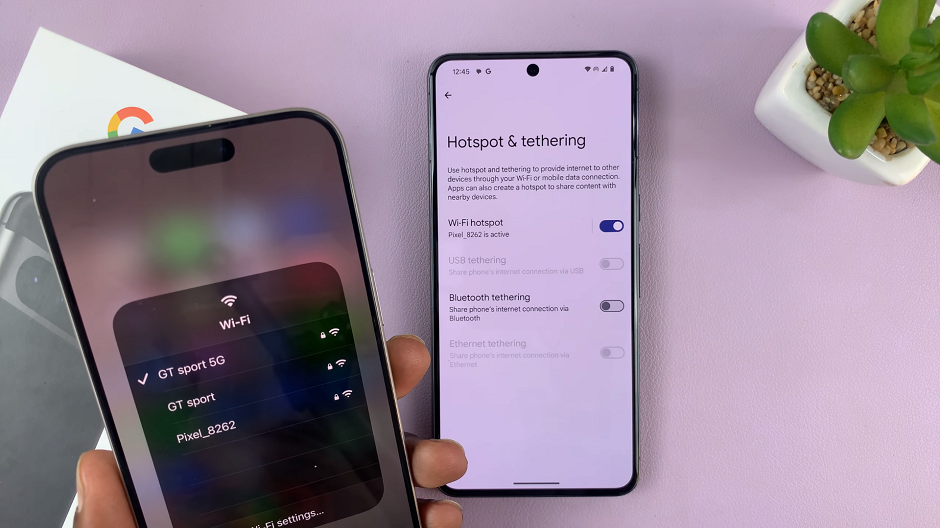 Enable Hotspot via Quick Settings
You can also swipe down twice on your Pixel 8 or 8 Pro's screen to access quick settings. Swipe through the quick settings tiles and find the Hotspot tile. It should read Off by default.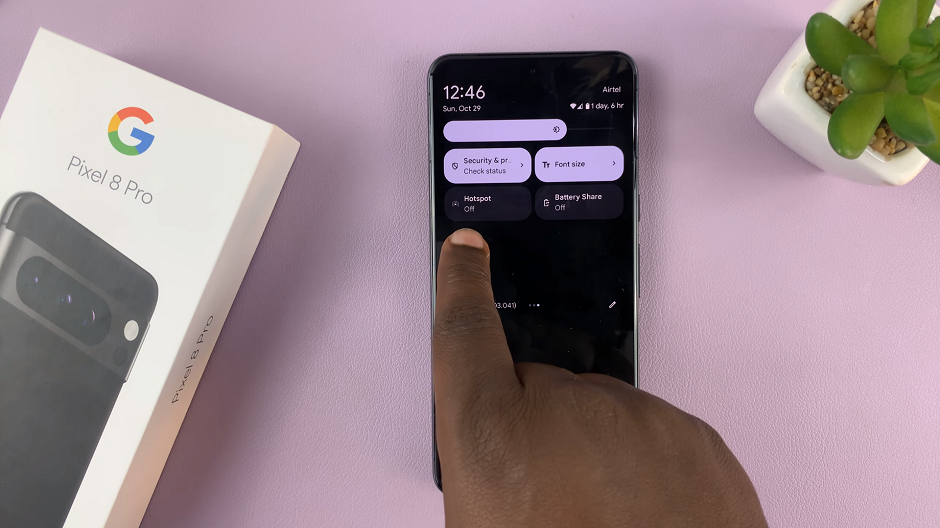 Tap on it once to enable it. It should now turn to a bright color and read On. To disable it, tap on it again.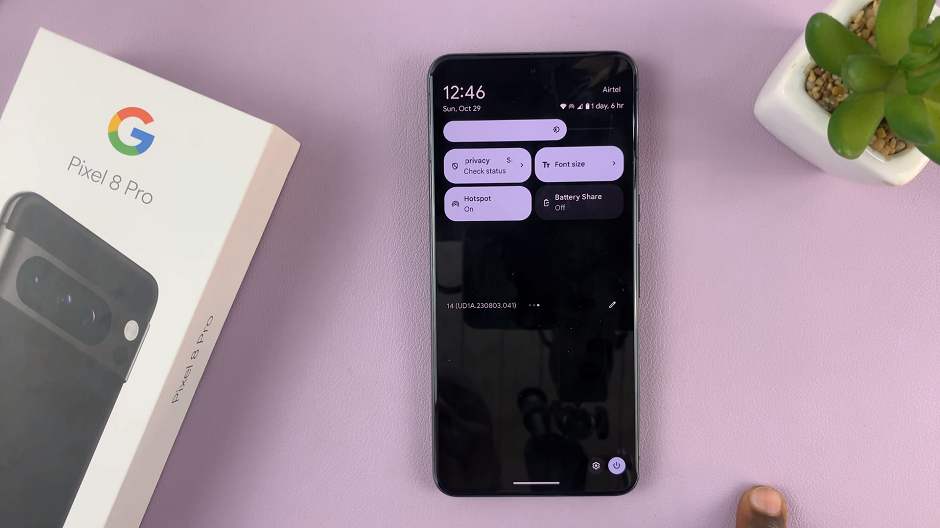 Tips and Troubleshooting
Security: Always use a strong password to prevent unauthorized access to your hotspot.
Data Usage: Keep an eye on your data usage, especially if you have a limited data plan.
Battery Life: Using your phone as a hotspot can drain the battery. Consider keeping it plugged in or have a charger nearby.
By following these steps, you can easily enable hotspot Wi-Fi on your Google Pixel 8 or Pixel 8 Pro. This feature can be a game-changer when you need to share your internet connection with other devices, whether you're in a café, on a road trip, or in an area with limited Wi-Fi options.
Remember to use your hotspot responsibly and secure it with a strong password to protect your data.
Also Watch: How To Enable Developer Options On Samsung Galaxy A24