In our increasingly interconnected world, our smartphones have become essential tools for communication. However, there can be times when you encounter network issues on your Samsung Galaxy A24.
It might be a slow or unstable connection, or you might be facing difficulties with Wi-Fi or mobile data. In such cases, resetting the network settings can often resolve these problems.
In this guide, we'll walk you through the comprehensive step-by-step process on how to reset the network settings on your Samsung Galaxy A24.
Also Read: How To Enable & Disable Screen Auto Rotate On Samsung Galaxy A24
How To Reset Network Settings On Samsung Galaxy A24
To begin the process, open the "Settings" app. Once you're in the Settings menu, scroll down and tap on "General Management." Within the General Management menu, scroll down until you find the "Reset" option. Tap on it to access a list of reset options.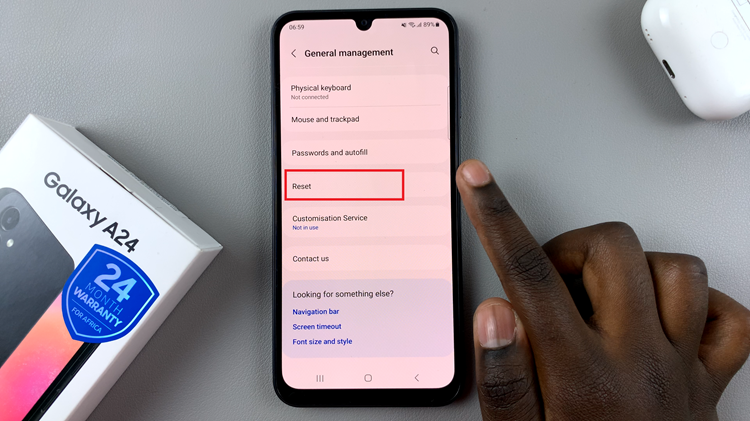 In the Reset menu, you'll see a variety of reset options, including resetting app preferences, device settings, and network settings. To specifically reset your network settings, tap on "Reset Network Settings."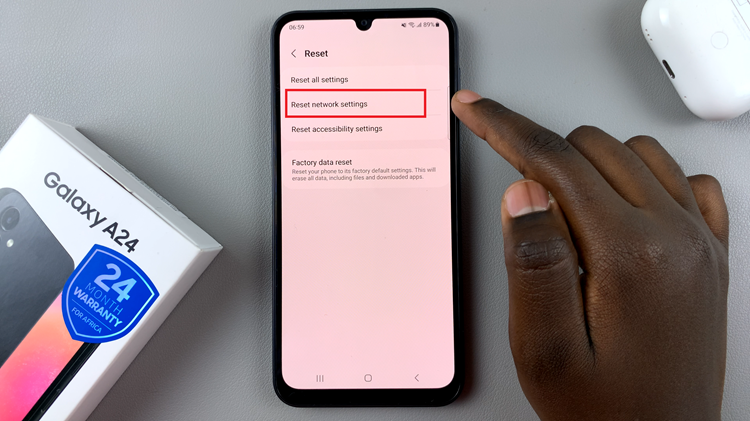 After selecting "Reset Network Settings," your device will display a warning message, informing you that this action will reset all network settings to their default values. If you're sure you want to proceed, tap "Reset."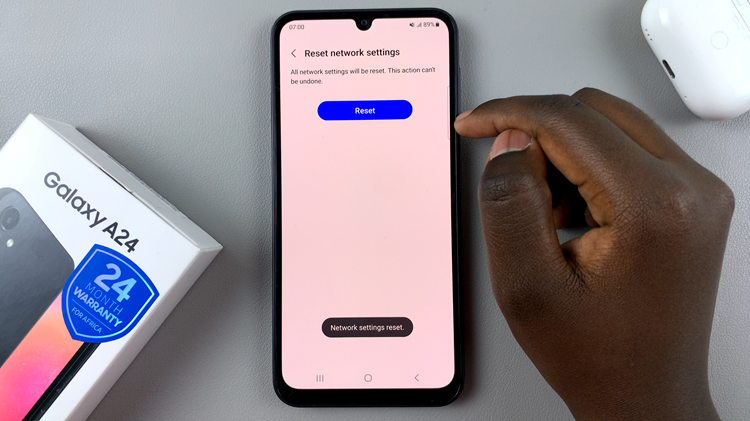 Once you've confirmed the reset, your Samsung Galaxy A24 will initiate the process. It's essential to be aware that this action will erase all your network settings, including saved Wi-Fi networks and Bluetooth connections. After the reset is complete, you may need to reconfigure your network settings and reconnect to Wi-Fi and Bluetooth devices.