In this guide, we will walk you through the steps to add a custom ringtone to your Google Pixel 8 and Pixel 8 Pro.
The Google Pixel 8 and Pixel 8 Pro are powerful devices that offer a range of customization options, allowing users to tailor their phones to their preferences. One such customization is setting a custom ringtone, which can add a personal touch to your device and help you distinguish your phone from others.
Setting a custom ringtone allows you to personalize your phone and make it uniquely yours. Whether it's your favorite song, a memorable tune, or a specific sound that holds sentimental value, using a custom ringtone can provide a more enjoyable and distinctive phone experience.
Watch: How To Add Photo To Always On Display On Samsung Galaxy A24
Add a Custom Ringtone To Google Pixel 8 & Pixel 8 Pro
To start, you'll need an audio file to be on your device. This could be an MP3 file or any other compatible audio format. Make sure the file you want to use is on your Pixel 8 or Pixel 8 Pro.
If the audio file is not already on your phone, you can transfer it from your computer using a USB cable or through cloud storage. Also make sure you take note of which folder it is in.
Next, open the Settings app on your Google Pixel 8 or Pixel 8 Pro. Scroll down and select Sound & vibration.
Once in the Sound & vibration menu, look for an option like Phone ringtone. Tap on it to access the list of available options and select My Sounds.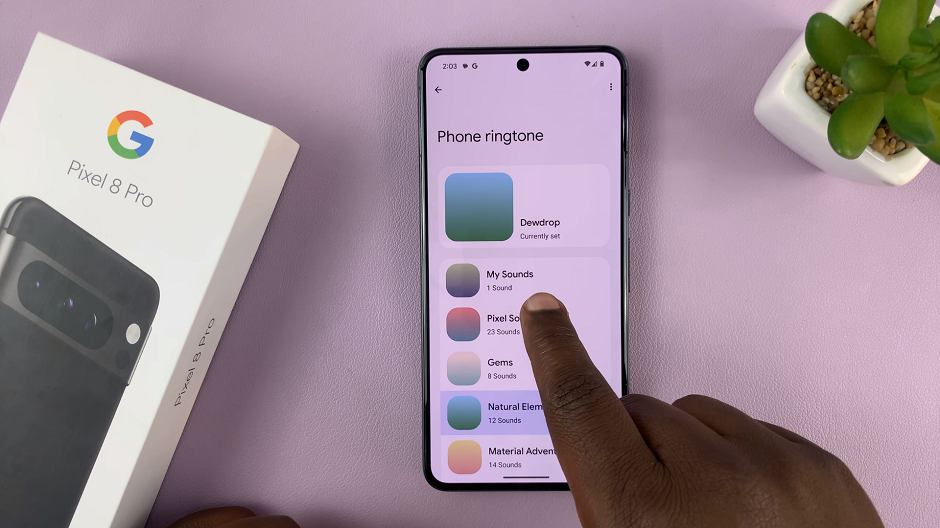 To add a custom ringtone, tap on the "+" icon in the bottom-right corner. This will open the Files app on your Pixel 8. Navigate to the folder where your custom ringtone is saved and select it.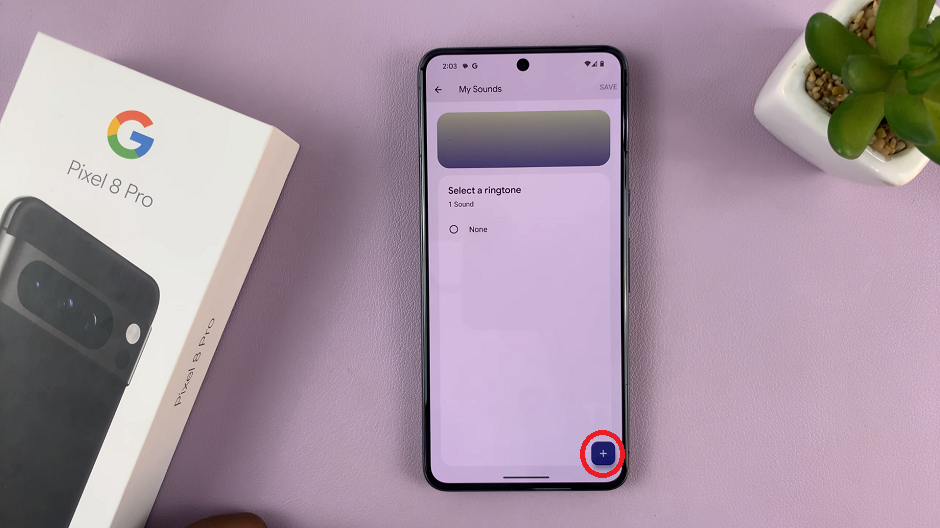 Select your file after you add it to the My Sounds list. You'll hear a preview of your new ringtone. Tap on Save to register your changes. The chosen audio file will now be set as your custom ringtone.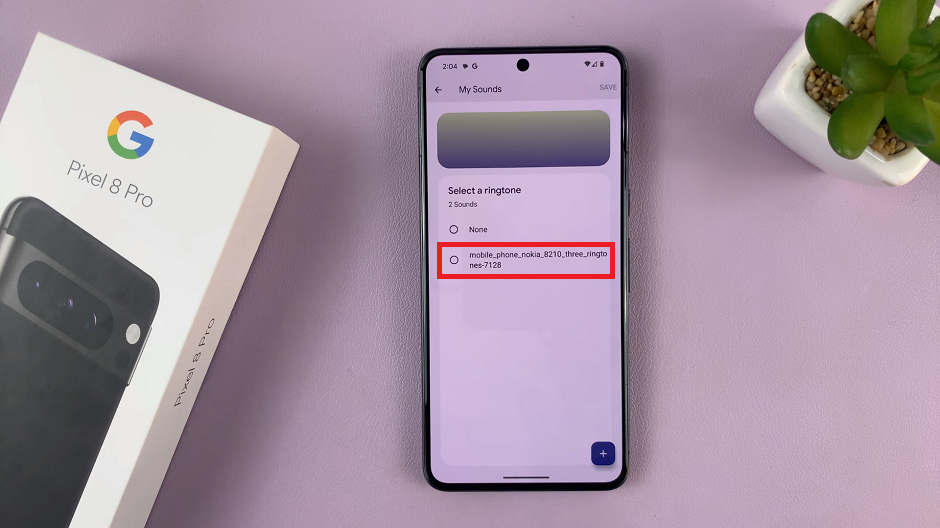 To ensure everything is set up correctly, have someone call you or use another device to test your new custom ringtone.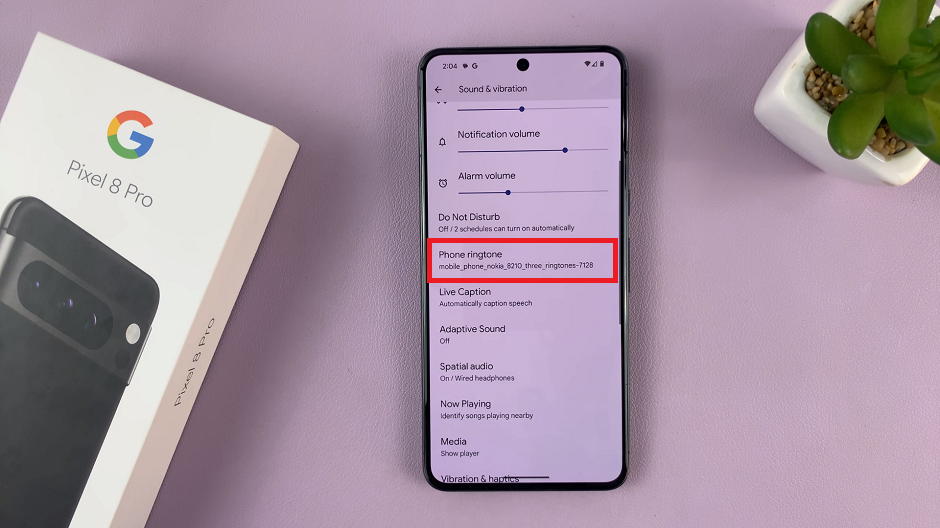 Troubleshooting Tips
If you encounter any issues, double-check that the audio file format is compatible with your device. Additionally, make sure you store the file in a location that the phone can access.
Congratulations! You've successfully added a custom ringtone to your Google Pixel 8 or Pixel 8 Pro. Enjoy the personalized touch it brings to your device.
Remember, customizing your phone is all about making it suit your style and preferences. Experiment with different sounds and tunes until you find the one that feels just right for you.
Read: How To Change Lock Screen Pattern On Samsung Galaxy A24