The cross-play feature allows players from different platforms to engage in soccer matches in the game without any restrictions. This can be a good way of making new friends or even searching for your friend to play together with.
Electronic Arts has added cross-platform play to FIFA 22. However, this mode is only available for the next generation PlayStation and Xbox consoles, PS5, and Xbox Series X|S. For PC and old generation consoles, the feature is not available. Follow the steps below to enable crossplay on PS5.
Watch: How To Turn Off Wifi on PS5
How To Enable Crossplay On PS5
First, launch your FIFA 22 game.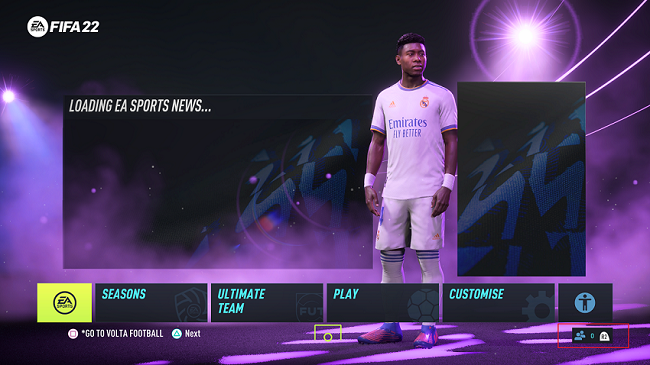 On the main menu, press R2 on PlayStation or RT on Xbox. You will be able to see the Friends tab, Notifications, and Blocked users. The friend's tab is whereby you can see your current friends.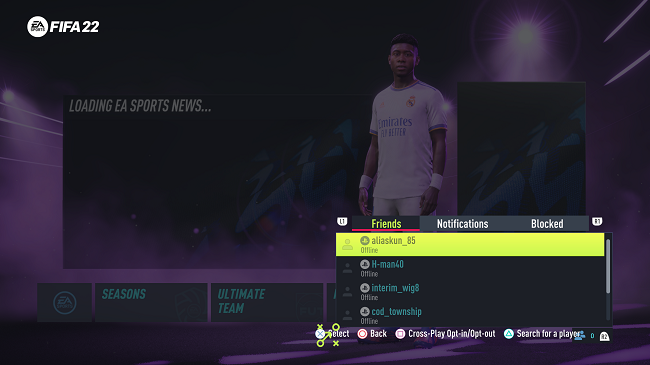 Next, press the square button on PS5 or the X button on Xbox. A pop-up menu will appear explaining what cross-platform is all about. Select Enable Cross-Play option.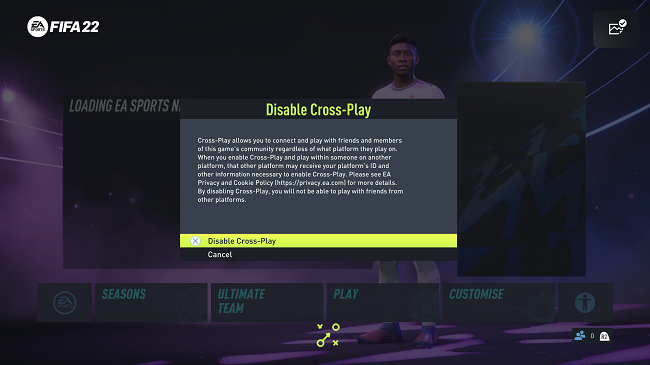 Once the cross-play is enabled, you can now find your friends on the platform. To search for your friend, just press the triangle button on PS5 or the Y button on Xbox then type in your friend's PSN or Xbox Live Gamer tag. Usually, the cross-play is automatically enabled by default in the game. You can use the same method if you're looking to disable the cross-play option.
That's all you need to know about cross-platform in FIFA 22. We hope that Electronic Arts will add more platforms in the future, but for now, the PlayStation 5 and Xbox Series X|S can access this feature. In case you have any questions, let us know in the comment section below.
Also read: How To Hard Reset Your PS5