All modern laptops use Lithium Ion batteries which degrade over time. But it's usually a slow and gradual process that makes the battery hold less and less charge over a long period of time.
But sometimes you might notice that your battery is going from from 100 to 0 too quickly and you want to investigate which new (or old) application is draining your battery too fast for your liking.
Before you think about replacing your battery or even your whole laptop, you might want to investigate what is causing your abnormal battery drain.
Fortunately, you no longer need to install third party applications or run time consuming tests to isolate the problem. Your windows 10 task manager has this utility built in, especially if you have the 2018 October update installed.
Windows 10 Task Manager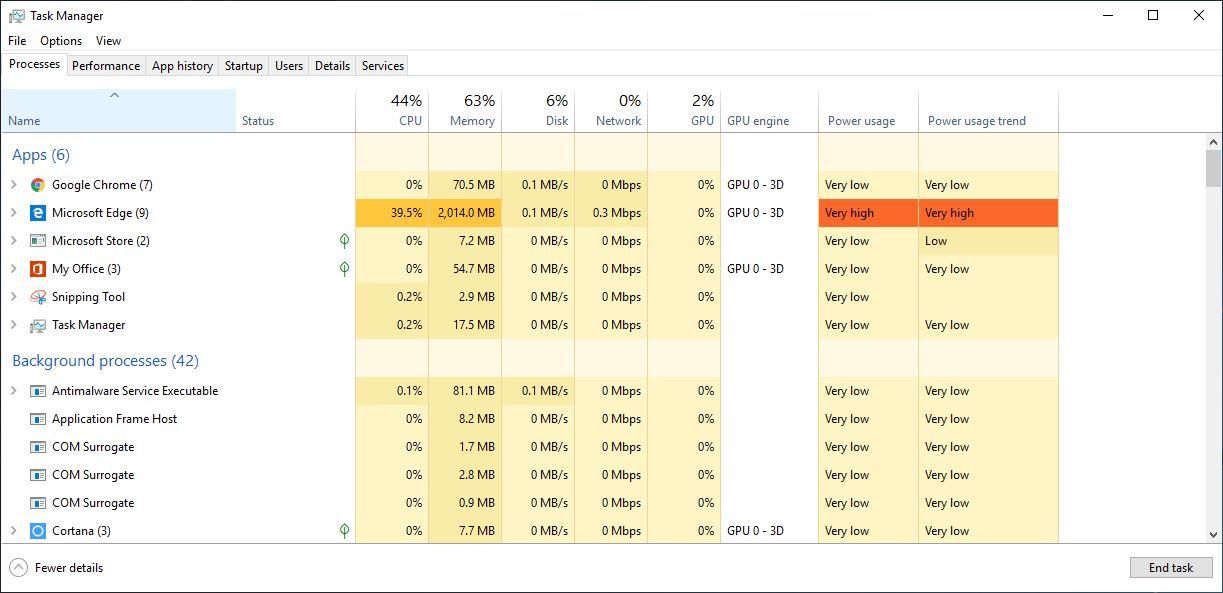 With this Windows 10 update, the task manager got 2 new columns that show you how power is being used in your computer. 'Power Usage'  and 'Power usage trend' are the two new columns.
The 'Power Usage' columns show you which applications and processes are hogging the most battery power in real time. The the other columns shows the power consumption trends over a period of time.
You can be able to see which applications and processes are using up your laptop battery juice the most and decide whether you want to try an alternative.