The Instagram web interface and mobile apps don't offer a way for users to download the photos and videos on the platform. This is mainly because you are not supposed to be downloading the in the first place.
You can use third party tools to download them nevertheless. You should know that you don't need to download Instagram posts so that you can re visit them later; there is Instagram bookmarks for that. You also don't need to download to repost. There are tools for that.
You might want to download an image from Instagram for personal use e.g. for your desktop wallpaper. Here are a few tools for both web and mobile that can help you download Instagram posts.
Screenshot Instagram Photo:
You can use your smartphone or computer's screenshot function to save an Instagram post. After taking the screenshot, use a simple cropping tool to cut off unnecessary parts of the screenshot to remain with the Instagram photo.
Use DownloadGram.com on PC and Mac
When you are on any kind of computer, this is the best Instagram download tool. Open the web tool using any browser and provide the Instagram photo or video url. This tool doesn't need you to install anything or provide any information other than the post url.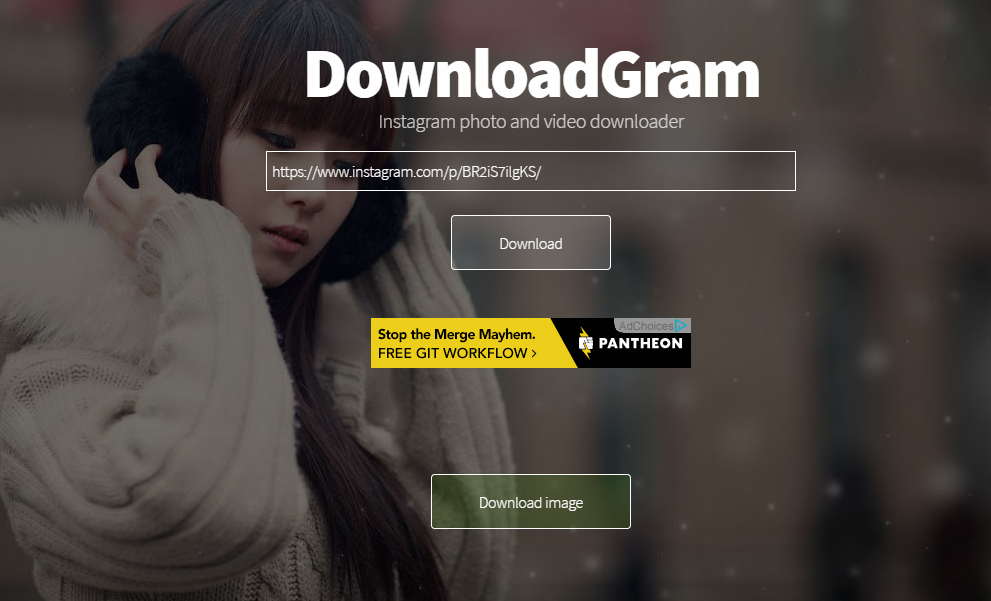 It will download photos in jpeg format and videos in MP4 format and sav them to your computer. The good thing with a web tool like this one, you can also use it on mobile if you don't want to install a third party app.
Use InstaSaver App on Android:
InstaSaver is a free Android app available on the Play store. Install it on your Android device. Then go to Instagram and copy the url of the photo or video you want to download. Go back to InstaSaver and paste the url in the space provided.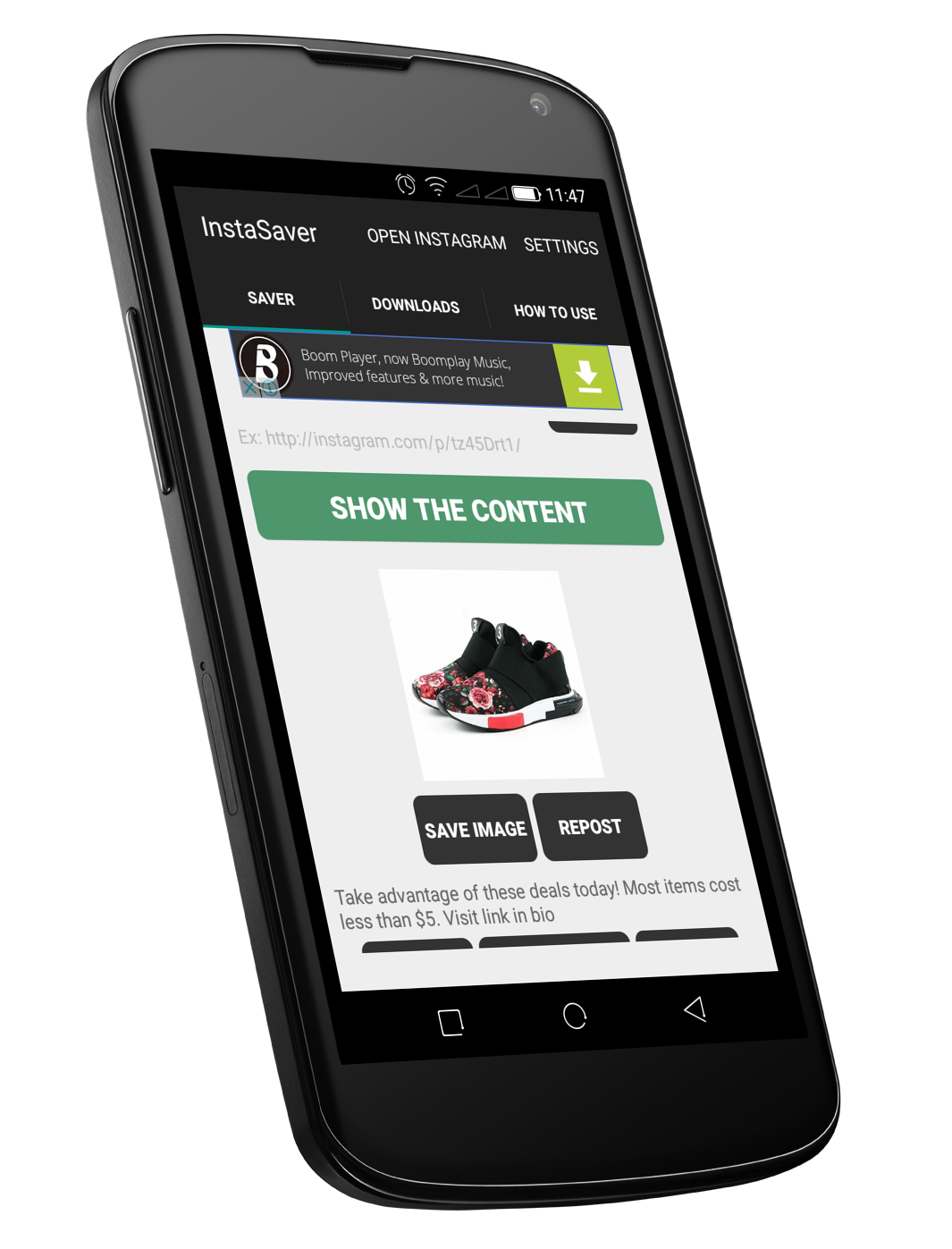 If InstaSaver is running in the background,  it will automatically the paste for you the url you have copied.
Tap on Show content. The app will determine what content it is and give you a preview. Tap on the Save Image/Save Video button to have it saved on your Android device's memory.The app also keeps a record of your downloads.
Use InstaSave on iOS:
I still haven't found a free iOS app that doesn't require you to pay at some point or ask for your Instagram username and password. iOS users who fear giving their username and password to third parties can use the web app discussed above at the moment.
If you however don't really mind using your login credentials, InstaSave is available in the itunes store. Install it on your iOS device. Log in to the app with your Instagram username and password and give the app permission to access your Instagram data. The app will now load your Instagram feed. Tap on the download button to download any Instagram post.